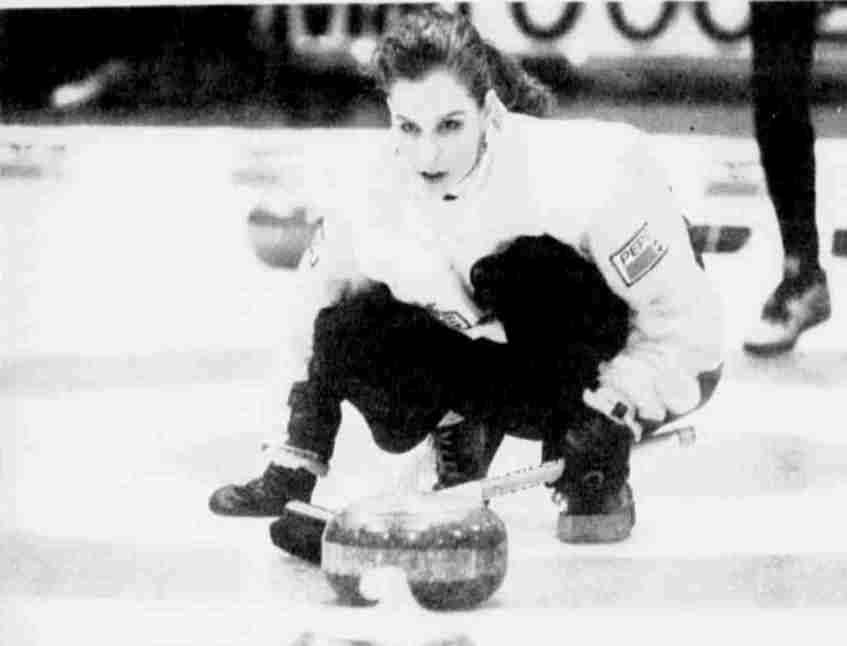 Jennifer Jones and student athletes, deserving of respect
February 18, 2014 —
In the November 23, 1994 issue of The Manitoban, the sports and leisure editor ran a lengthy article on student athlete Jennifer Jones [LL.B./99], who is now representing Canada at the Sochi Olympic Winter Games.
After Jody Grant finished writing her article, she was moved to write a column about student athletes in general. "My lengthy discussion with Jones," she writes, "really opened my eyes about the hectic lives athletes like her live."
As Canada focuses on the Olympic athletes who endow us with pride and provide us with inspiration, UM Today wanted to revisit Grant's column because student athletes are "a special breed", our potential future Olympians. Go Bisons.
Bison playoff update
The Bison's Women's Volleyball team swept the University of Alberta this past weekend to advance to the Canada West Final Four, hosted by University of British Columbia this coming weekend.
Men's Hockey earned a playoff berth and will host Mount Royal Cougars in a best-of-three series at 7 p.m. on this Friday and  Saturday, Feb. 21 and 22,  and, if necessary, Sunday, Feb. 23,  at 3 p.m.