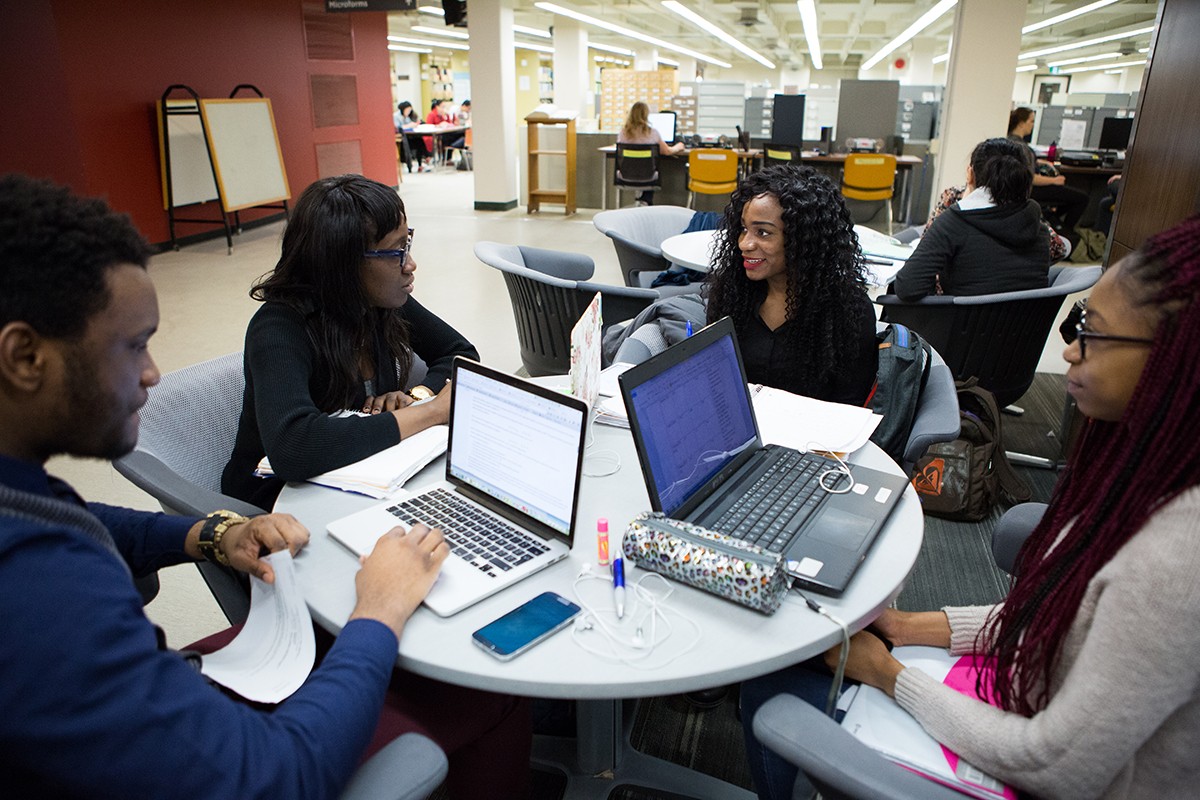 It's almost time to register for Fall 2019 and Winter 2020!!
July 2, 2019 —
It's almost time to register for your Fall and Winter Term classes, and there are a few things you will need to know. Registration for most students at the Bannatyne campus has begun. Fort Garry campus registration access times will be available Friday, July 5.
Registering
Students can access their registration time in Aurora. Here's how:

Log in into Aurora, from the 'Enrolment and Academic Records' tab, click on 'Registration & Exams', then 'Registration Time and Status.'
Choose the term for which you want to verify your eligibility for from the drop down menu.
Returning students: Make sure you check your account status early and clear any holds that may prevent you from registration at your registration time.
Once it is your registration date and time, you will have 24/7 access to the registration system until the final registration date for that course.
Bison Athletes, students authorized for early registration with Accessibility Services, President's Scholars and Leaders of Tomorrow begin registering Monday, July 8.
New students begin registering Tuesday, July 9.
Returning students begin registering Thursday, July 18.
The Fall Term Limited Access Term Expiry Date is August 9, if you wish to repeat a course taken in Fall 2018 and later.
The Winter Term Limited Access Term Expiry Date is December 2, if you wish to repeat a course taken in Winter 2019 and later.
Waitlists
Select courses will include a Waitlist function, allowing students to be added to a waitlist and notified when a space becomes available. For Fall 2019 and Winter 2020 there are a few changes to be aware of:

You will not be able to:
register in a course and join a waitlist for another section(s) of the same course
join a waitlist for a course that creates a time conflict with a course you are already registered in.
Instead, you must choose whether to register or be added to a waitlist.
Notifications of available spaces will be sent out continuously every day of the week.
It is very IMPORTANT that all students claim their U of M email account in order to receive Waitlist notifications.
Don't forget to check and pay your fees!
After registering, use Aurora to obtain your fee assessment – you will not be sent a statement in the mail.
Find out more about checking and paying your fees!
Fall 2019 Tuition and Fee payment deadline is October 2, 2019
Winter 2020 Tuition and Fee payment deadline is February 4, 2020
Additional registration information and resources:
If you have further questions, please see an academic advisor Undergraduate, Graduate.