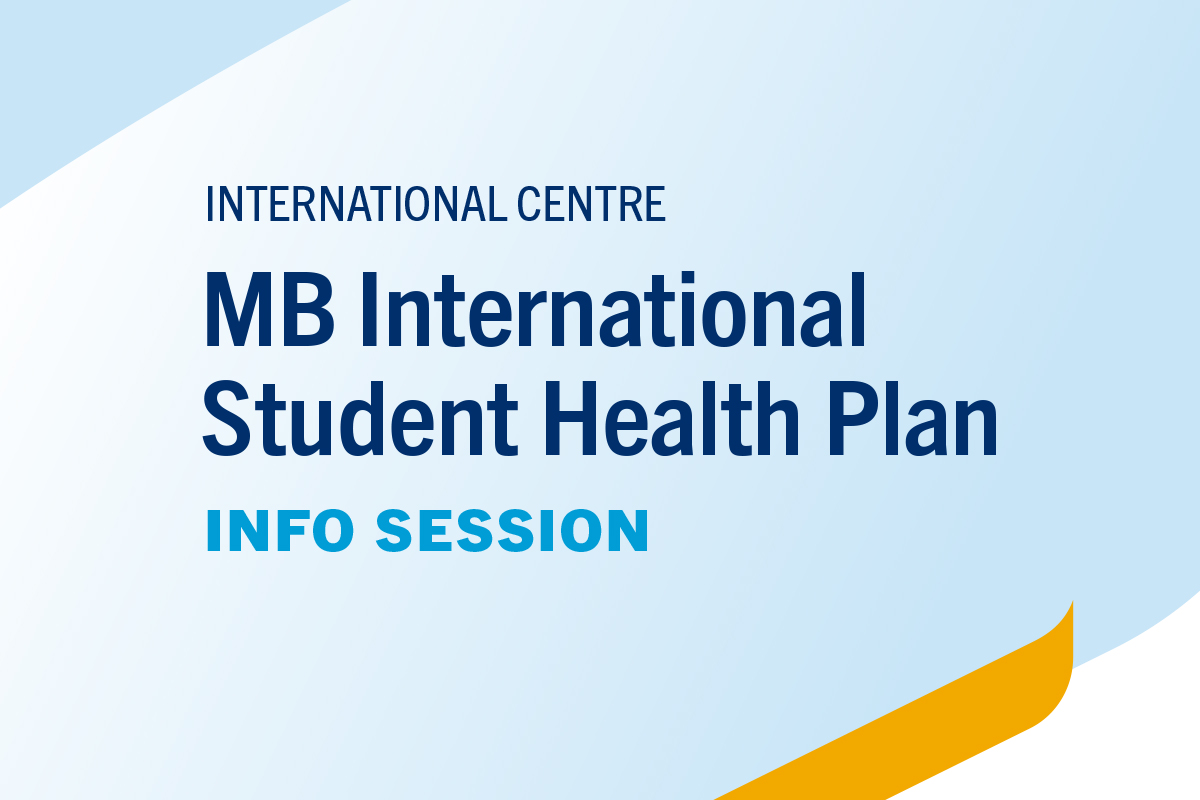 International students: Learn about your health coverage
September 9, 2022 —
Moving to a new country to study means learning about a lot of things: academics, adapting to a new culture, making new friends.
It's also important to learn about your health coverage, so you know what to expect when you need it.
The International Centre is offering two virtual information sessions on the Manitoba International Student Health Plan (MISHP) so that international students can learn all about their health coverage while they are registered as a student at the University of Manitoba.
"We are offering two additional MISHP information sessions for international students who were unable to attend International Student Welcome Days in August," says Fanny Levy, director of the International Centre. "If you missed the August sessions, please sign up for one of these. We recommend that all international students learn about their health coverage so that they understand how it works before they need it."
The sessions are facilitated by the Studentcare office and they will explain aspects of the Manitoba International Student Health Plan, how it works and how you can access the care. The Studentcare representative will also be able to answer any questions international students might have.
Register for one of the live virtual sessions today. The content is the same in each of the sessions. Students only need to register for one:
Monday, September 12 | 12 – 1 p.m. (Registration closes Sept 9 at 12:00 pm CST)
Thursday, September 15 | 3 – 4 p.m. (Registration closes Sept 13 at 12:00 pm CST)