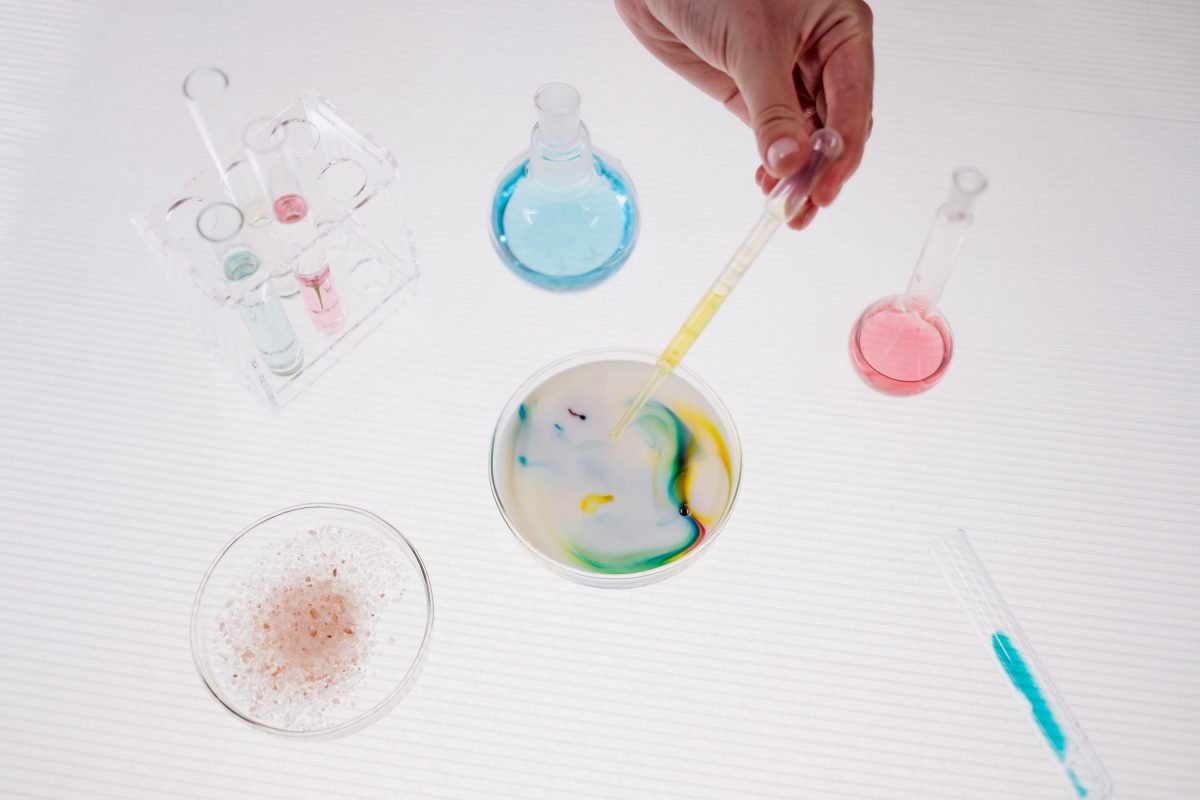 Innovative ideas and approaches: an inspiring interview with a recent microbiology graduate
Andrew Hogan shares the pivotal moments that led him to pursue PhD in Microbiology
July 5, 2023 —
In an exclusive interview, Andrew Hogan, a recent graduate with a PhD in Microbiology from the University of Manitoba, shares his passion for microbiology and the pivotal moments that led him to pursue this field of study. He also highlights the significant resources and collaborations that shaped his academic journey. Hogan's insightful perspective provides valuable advice for aspiring scientists entering the University of Manitoba or embarking on their own research journey.
Can you introduce yourself?
My name is Andrew Hogan. I recently obtained my PhD in Microbiology from the University of Manitoba. I have a deep passion for understanding life's smallest organisms and how they contribute to the broader field of biology.
What pivotal moments or experiences built your passion for microbiology?
There was not one specific pivotal moment, but as a child, I developed a keen interest in biology and the workings of life through watching nature documentaries. Almost anything with David Attenborough got me interested in biology and then how life works. Over time, I realized that studying microbiology was the best way to explore the intricate workings of life at a fundamental level.
Which resources and specialized equipment had a significant impact on your learning journey?
As an experimental researcher, access to physical lab space was crucial for my work. Additionally, high throughput DNA sequencers like Illumina platforms played a vital role in my research. Although we had limited access to these instruments here, we had to send most of my samples to Toronto for processing. However, the University of Manitoba is working on acquiring its own sequencers, which would be a valuable addition. Moreover, the university's computing resources, such as the West Grid computing cluster, proved essential for handling the enormous amount of data generated by DNA sequencing. Some of our files were huge. I was backing up my data and I had about a terabyte of data all to myself. It's really important that there are good ways to handle it and to store it safely.
Were there any individuals or mentors who significantly influenced your academic journey?
Absolutely. My supervisor, Dr. Silvia Cardona, deserves special mention. She provided me with the freedom to explore my ideas, even the ones that seemed unconventional. My advisory committee members, Dr. Ayush Kumar who is now an associate dean, Dr. Karen Brassinga, and Dr. Sean McKenna from Chemistry who is also an associate dean, played integral roles in my research and offered valuable guidance.
Did you engage with any science-related or university clubs during your time at the University of Manitoba?
Throughout my six years at the University of Manitoba, I was an active member of the Microbiology Graduate Students Association, a departmental subsidiary of the UMGSA (University of Manitoba Graduate Student Association). This involvement allowed me to step away from the lab and engage with fellow students. In general, I am also a big supporter of student life. Especially after COVID, it was important to show the new cohort of graduate students who really had comparatively little lab experience or proper work-life balance, but all that would connect them with their peers who had struggled the same and could give each other some advice.
Can you share a specific challenge you faced during your research and how you overcame it?
One significant challenge was attempting to apply a published method to my own research for over a year. Unfortunately, it did not yield the expected results, and the onset of the COVID-19 pandemic further complicated matters. However, instead of viewing it as a complete failure, I realized that the techniques and knowledge gained along the way led to the development of new genetic tools that could be useful in their own way. This experience taught me the importance of perseverance and finding value in even the most unexpected outcome. Even if you fail, you'll always learn something.
Have you collaborated with researchers or students outside of your field, and how did it impact your perspective?
I have been fortunate to collaborate with a diverse range of researchers through Silvia's collaborator network. One notable interdisciplinary collaboration involved working with Dr. Rebecca Davis from Chemistry and Dr. Pingzhao Hu from Biochemistry and Medical Genetics. Over time we learned the basics of each other's fields and the best way to explain our own to each other. Now as a group we are doing fantastic work applying machine learning and chemoinformatics to antibiotic discovery. The take-home I guess is that the best way to understand something is to try and teach it to someone else because then you realize all the gaps in your prior knowledge that you need to go back and look at. That influenced my knowledge of being able to now tell or explain things to non-experts.
What advice would you have for someone who is just entering the University of Manitoba?
Especially as an undergrad. As someone who will soon be starting a post-doc at the European Molecular Biology Laboratory (EMBL) in Heidelberg, Germany, a prestigious facility that I never thought I would have the opportunity to join, I have learned a valuable lesson: never undervalue your own experience and expertise. We often underestimate our abilities and are overly critical of ourselves. My advice is to be ambitious and think big. To solve complex problems, we cannot rely on outdated methods or yesterday's thinking. We must constantly embrace the latest ideas and approaches. Remember, we solve today's problems with innovative thinking and fresh perspectives. So, as you embark on your journey at the University of Manitoba, believe in yourself and aim high. You are far more capable than you realize.