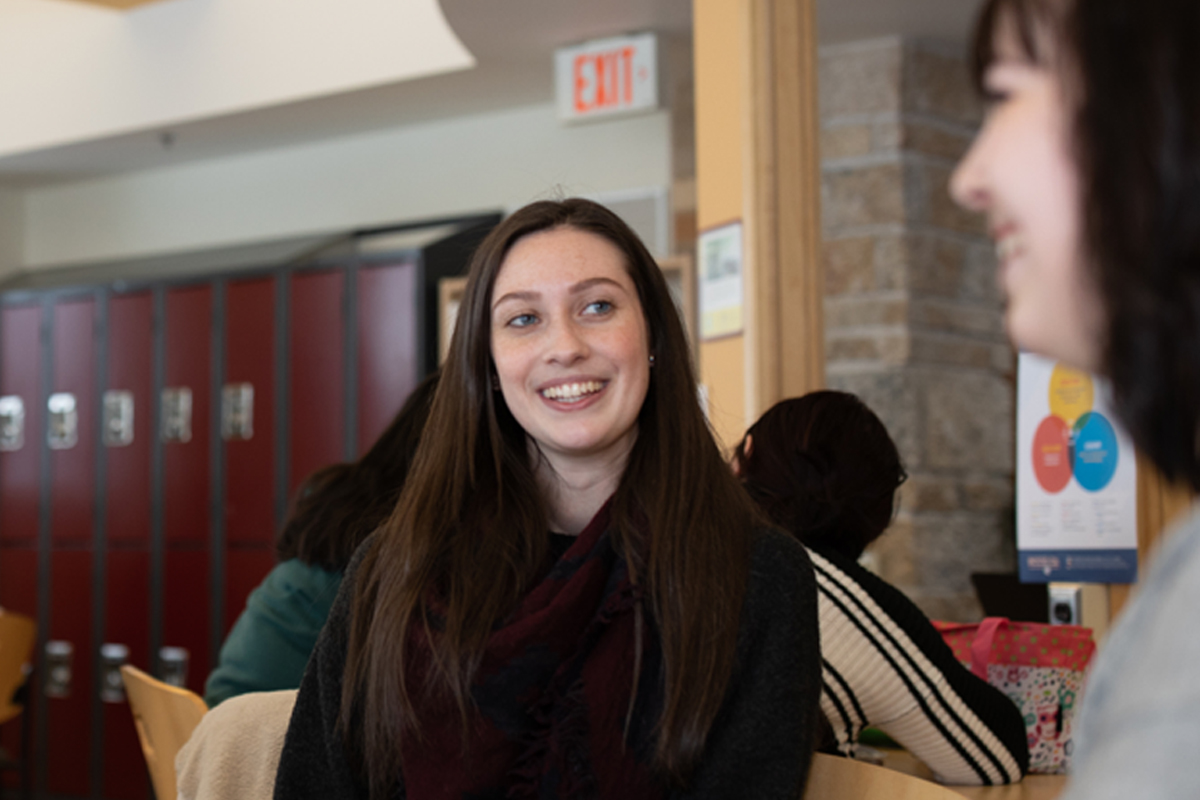 Indigenous librarian internship opportunity
Gain a master's degree and work part-time in Libraries - tuition and salary paid
March 22, 2023 —
Are you looking for a career that provides exciting potential and immense satisfaction in developing and serving your community? Become part of the transformation of libraries, archives, and information services by pursuing a career in librarianship.
A career in library and information studies can involve serving the public, collaborating in teams, innovating with technology, and ensuring access to information for generations to come.
A unique opportunity has been created by UM Libraries for an internship for an Indigenous graduate to work in the Libraries while pursuing a Master of Library and Information Studies (MLIS) through the University of Alberta's online program.
Join us at the Indigenous librarian internship information session to learn about the opportunity. This session will be available both in person and online via Zoom.
Date: April 17, 2023 (Monday)
Time: 12 -1 p.m.
Venue: Sigrid Johnson Board Room, Iceland Reading Room, 3rd Floor, Elizabeth Dafoe Library, Fort Garry Campus, University of Manitoba
*Please register to attend the in-person session.

A light lunch will be served for those attending in person.
Learn more about the internship and what a career in library and information studies looks like from the experiences of our guest speakers:
Heather Bidzinski, Head, Archives and Special Collections, University of Manitoba
Melissa Raynard, Head, Technical Services, University of Manitoba
Justin Fuhr, Science Librarian, University of Manitoba
Monique Woroniak, Customer Services Librarian, Winnipeg Public Library
Contact Lyle Ford, Associate University Librarian, Indigenous Engagement, to request the link for the Zoom session and more information about the internship.
The objective of the internship is to create a pool of qualified Indigenous academic librarians who will add needed unique and cultural perspectives to our collections, spaces, and services to our community.
UM Libraries will provide a part-time paid library position through which the intern will obtain practical knowledge and work experience while completing the University of Alberta MLIS Online Program with tuition paid by the Libraries.
Apply for the CUPE Indigenous Librarian Intern position (four-year term) before September 14, 2023 (Thursday) at the UM Recruitment Site. The position is designated for an Indigenous (First Nations, Metis, or Inuit) candidate who is looking to pursue a career in librarianship or archives. Preference will be given to applicants with a four-year degree from the University of Manitoba or who are a resident of Manitoba.