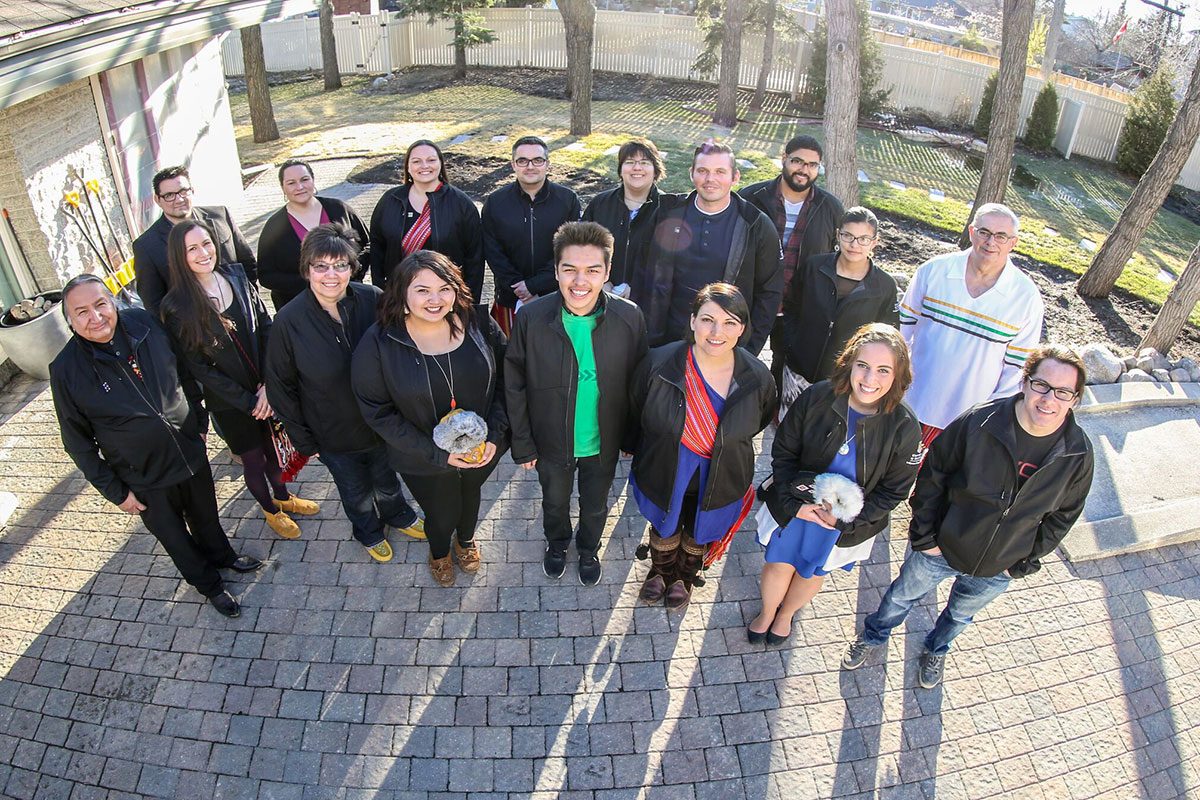 Indigenous Circle of Empowerment wraps up successful year
April 24, 2017 —
The Indigenous Circle of Empowerment (ICE) ended its 2016/17 year with two significant events.
In March, the Indigenous student leadership group met with Mayor Brian Bowman at Migizii Agamik – Bald Eagle Lodge to discuss potential collaboration opportunities and what it means to be a leader.
Then earlier this month, in recognition of their efforts throughout the year – which included a donation drive for Winnipeg's homeless – U of M's President David Barnard hosted a reception for ICE at his residence. The evening included music and a presentation of gifts to the ICE members.
ICE is a student leadership development program grounded in culture and focused on effecting positive social change in the community. ICE is for Indigenous students who demonstrate drive, determination and leadership. Applications for the 2017/18 academic year will be accepted starting in mid-July. The deadline to apply is Saturday, Sept. 16, 2017. For more information, please visit ICE's website.