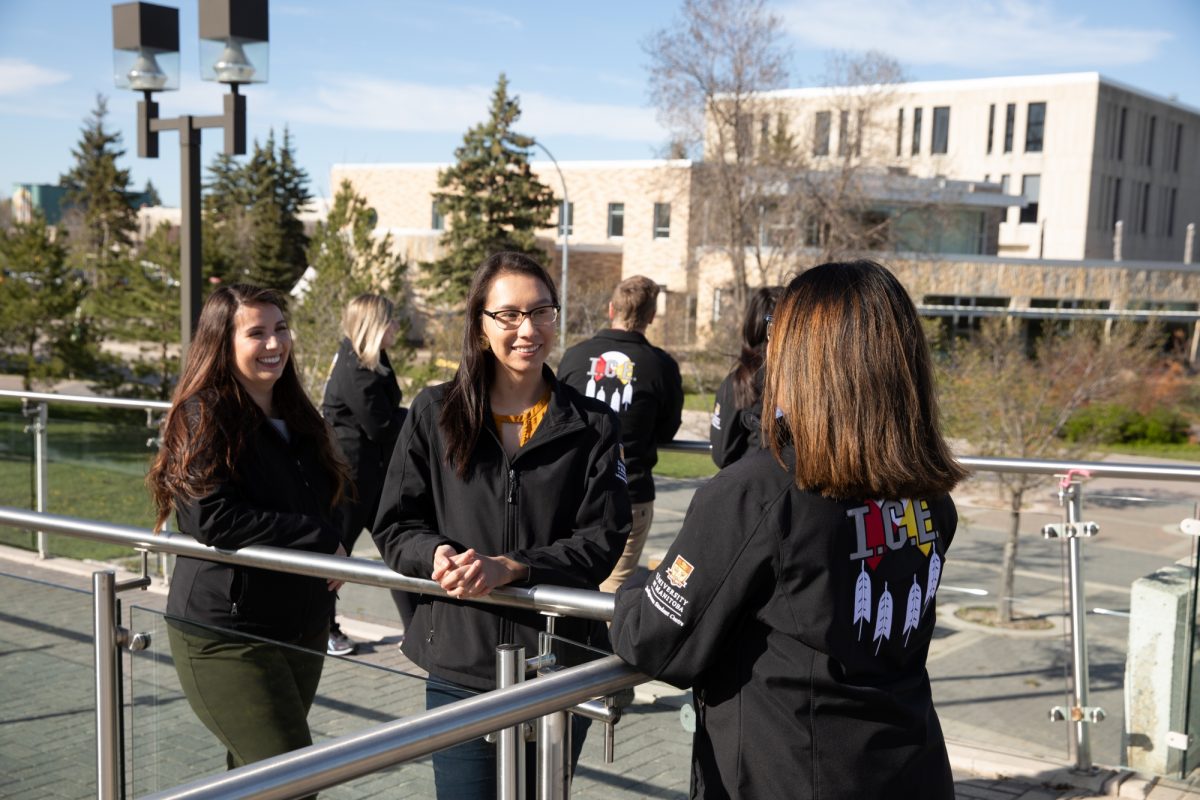 Indigenous Circle of Empowerment builds leadership and creates community
Indigenous Circle of Empowerment applications are now open after completing a successful year this past spring.
August 1, 2019 —
Indigenous students who exemplify leadership, self-development and community engagement are encouraged to apply for the 2019-2020 Indigenous Circle of Empowerment (ICE). Designed to enhance leadership grounded in cultural teachings, ICE is also an approved Co-Curricular program.
The program is suited for students who are interested in building leadership skills, connecting with culture, discovering personal strengths, expanding networks, volunteering in the community with other students and working on impactful projects.
The 2018-2019 year included the Bannock and Backpacks fundraising initiative, attending a speech by former United States President Barack Obama and a successful completion of Anishinaabe Toastmasters.
Upon completion of ICE, here's what a few students had to say about the program:
"ICE was there with me every step of the way this year and gave me a support group of individuals who were there through the highs and lows. ICE is an extremely rewarding program that gives students many fantastic opportunities; I encourage all to apply!"
–Kayla Lariviere, Faculty of Arts
"The biggest takeaway for me was the amazing discovery of the richness of the Indigenous community on campus, and the experiences I gained that I would not have achieved otherwise. The network I have gained from ICE is incredible and I am so grateful for it."
–Kirsten Fleury, Faculty of Science
"After completing a year of ICE, I feel way more confident in myself as an Indigenous person and as a leader. I strongly recommend taking part in ICE! It is truly a privilege and an amazing opportunity."
–Bobby McNair, Extended Education
"[What stood out to me most] was the wide range of leaders we met. The room was always full of so much wisdom and people were so kind to share their stories with us. Without a doubt, try it!"
–Ashley Hayward, Graduate Studies
"I was looking for different ways to get more involved with the Indigenous community on campus and was referred to the ICE program. Ultimately, this program became a safe space for myself to develop my voice through sharing circles, presentations and Anishinaabe Toastmaster activities. Over the course of the year, I saw an increase in my confidence levels and was always encouraged by my ICE peers to push myself to new levels."
–Jessica Steffano, Faculty of Social Work
Applications for the upcoming year are due by Sept. 16. For more information on program eligibility and requirements, visit the ICE website.