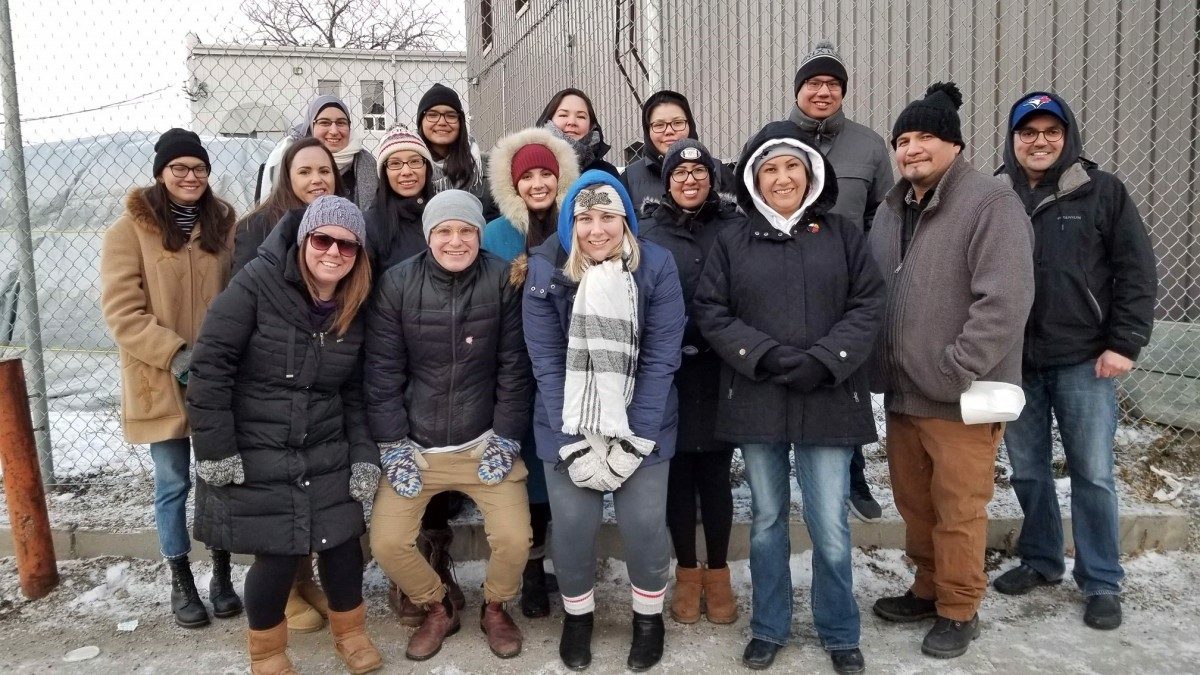 Indigenous student and ICE member selected to attend Daughters of the Vote conference
Kayla Lariviere says she is looking forward to representing Winnipeg.
February 22, 2019 —
Kayla Lariviere believes that leadership involves collaboration and helping others in need. Her commitment to this perspective was one of the many reasons Lariviere was selected to attend the Daughters of the Vote conference in April 2019, hosted by Equal Voice. The organization invites 338 young women, or one from every federal riding across Canada, to participate in the conference at Canada's Parliament.
Lariviere told UM Today that she heard about the conference through her participation in the Indigenous Circle of Empowerment (ICE) leadership program. "It sounded like a cool opportunity, so I made a last-minute decision to apply," she says.
Representing Dan Vandal (Member of Parliament [MP] for the Saint Boniface and Saint Vital riding), Lariviere says she is looking forward to representing Winnipeg as best as she can. "While I've struggled with my own identity and at times, experienced racism, I want to trail blaze so that others don't feel [the way I did] growing up."
On a larger scale, Lariviere is concerned with the criminal justice system and the high incarceration rates of Indigenous people, Indigenous communities and their living conditions, and what Canada's constitution classifies as "Aboriginal rights". In the application process, she drew attention to Section 35 of the Constitution Act, 1982, which loosely defines Aboriginal Treaty rights and who they apply to.
"The Constitution, however, has left out defining what Aboriginal rights entail," she says. "As numerous Aboriginal rights cases involving fishing, hunting and trapping have gone up through the court system, [it] has been the Supreme Court of Canada judges who have been left with the task of defining these exact rights." Lariviere believes this contributes to the ongoing colonization of Indigenous people.
When asked about reconciliation, Lariviere believes Canada needs to get to work. "I find that sometimes the process is sugar-coated and pushed to the side," she says. She believes this process cannot happen without more Indigenous representation in politics. "When you are advocating for Indigenous issues, you need to have Indigenous people involved."
Lariviere says she is looking forward to meeting other MPs, as well as their chosen representatives, and being in the House of Commons of Canada. "It will be a good way to see if [politics] is something I want to do later down the road as a potential career path."
Kayla Lariviere is a Métis member of the Manitoba Metis Federation and Filipina from Winnipeg. She is in her third year in the Faculty of Arts in a double major in criminology and Native studies, and is exploring law school as a potential area of study in the future. A proud member of ICE, Lariviere is also a mentor in the Neechiwaken Indigenous Peer Mentorship program on campus, and is an Indigenous student ambassador at the U of M.