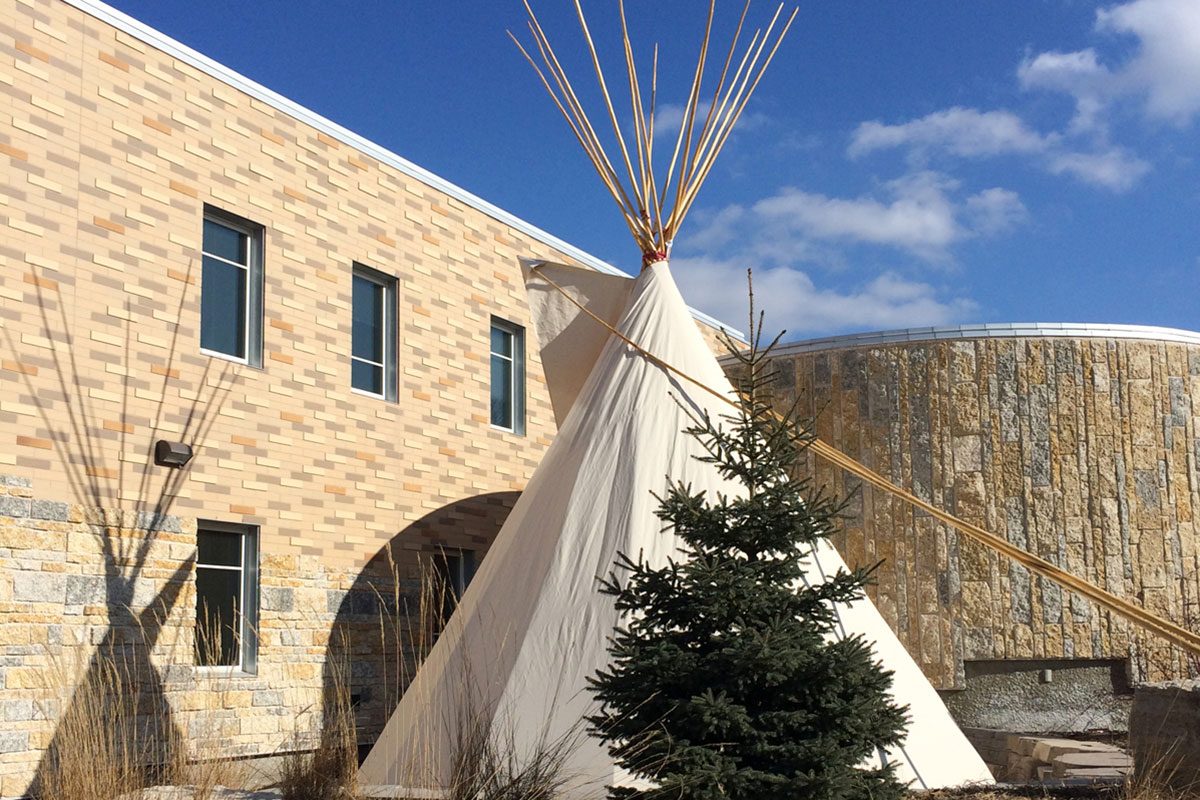 Indigenous Awareness Week expands to Indigenous Awareness Month for 2018
February 28, 2018 —
This year, Indigenous Awareness Week has expanded to Indigenous Awareness Month. Most March events are free, and are open to everyone.
"When it comes to Indigenous matters, we have so much to become more aware of and so much more to reclaim," says Dr. Lynn Lavallée, Vice-Provost (Indigenous Engagement).
"In the wake of the recent not-guilty verdicts in the murders of Colten Boushie and Tina Fontaine, Indigenous Awareness Month is not only an opportunity for our campus community to learn more about Indigenous matters, it is a time for us to celebrate and acknowledge the strengths of Indigenous peoples."
The University of Manitoba is committed to ensuring every student graduates with a basic understanding of the importance and contributions of Indigenous peoples in Manitoba and Canada. Events such as Indigenous Awareness Month provide an opportunity for our community to expand their understandings of each nations' and peoples' role in our identity.
The month's worth of events will begin with an exploration of Métis identity, with special guests Fred Shore, Jason Madden and Jean Teillet.
Shore's talk will focus on the history of the Métis people, while Teillet – a great grand-niece of Louis Riel – will be presenting Riel family documents not in the public domain. Madden shall be discussing recent developments in Métis law, and the road ahead.
What: Indigenous Awareness Month
When: March 5-29
Where: Various locations, view website for full details and join the conversation with #umindigenous
Also included in the first week of events are the Indigenous Awards of Excellence, which will recognize the tremendous accomplishments of various students – and for the first time – faculty and support staff (non-academic), who are going above and beyond to make the University of Manitoba an inclusive and supportive learning environment.
Activities towards the end of the month include the 15th annual Elders Gathering, Misko Fest and the launch of the ReconciliACTION campaign.
The Elders gathering and Misko Fest both emphasize cultural pride and traditional teachings. The theme for the former is storytelling through music, art and poetry, while the latter is a fun and lively showcase of Pow Wow and Métis dancing.
The ReconciliACTION campaign advocates the U of M to follow through on the Truth And Reconciliation Commission's (TRC) recommendations to post-secondary institutions. One of these recommendations was call to action #16, which urges post-secondary institutions to "create university and college degree and diploma programs in Aboriginal languages." In November, UMSU council passed a motion that will advocate university administration to implement this action.
The U of M is home to one of the largest Indigenous student populations in the country with more than 2,400 First Nations, Métis and Inuit students. Creating Pathways to Indigenous achievement is one of the pillars of the U of M's strategic plan. Included as one of the goals is fostering a greater understanding of Indigenous knowledge, cultures and traditions among students, faculty and staff. Indigenous Achievement is a pillar of Front and Centre – the campaign for the University of Manitoba, with $65 million directed toward this priority.