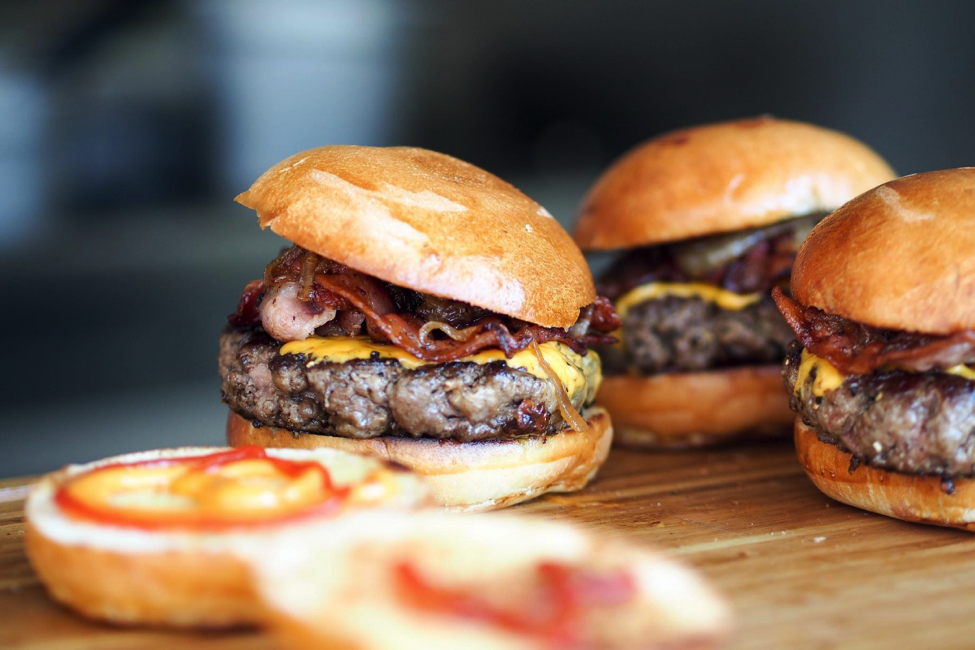 Hungry? Dining Services has your on-campus food needs covered
Fresh burgers, pizza and more now available for mobile pick-up through Hey Chef app
August 20, 2020 —
UM's Hey Chef app is currently offering delicious menu items from Dining Services' Grill'd Kitchen and Fired Up Pizza Co. The food pickup service is available for anyone on campus; food can be picked up at Pembina Hall residence on the second floor of 26 Maclean Crescent.
Now you can order customized 12″ pizzas, made-from-scratch chicken tenders, hamburgers with unlimited toppings and buttermilk-batter fish 'n' chips. All menu items are made fresh daily.
Looking for your coffee fix? In early September Dining Services will be adding Starbucks to their Hey Chef line up. This will include brewed coffee, lattes, cappuccinos, and mochaccinos.
Hey Chef provides customers with a quick and easy way of purchasing their food between breaks. Dining Services introduced the Hey Chef app in February 2020 as an extra service for customers to order their food in advance.
New customers get $5.00 off their first in-app purchase!
Here's how to get the app:
Search "Hey Chef by Aramark" in the iOS App Store or Google Play
Sign up for an account
App prompts for a café access code. Use code: UOFMB to access UManitoba locations.
Fresh Food Co. now open for limited capacity
Dining services is open for limited capacity dining at the Pembina Hall Fresh Food Co. location only.
Monday to Friday: Breakfast 7-10 a.m., Lunch 11 a.m.-2 p.m. Dinner 5-8 p.m.
Saturday/Sunday and Holidays: Brunch 11 a.m.-2 p.m., Dinner 5-8 p.m.
Reserve your seat or order food through the Hey Chef app. For more, see umanitoba.campusdish.com.
Keep an eye out on social media channels for more Hey Chef updates to come.
Twitter: twitter.com/uofmdining, Instagram: Instagram.com/uofmdining, Facebook: facebook.com/uofmdining) and their webpage: umanitoba.campusdish.com