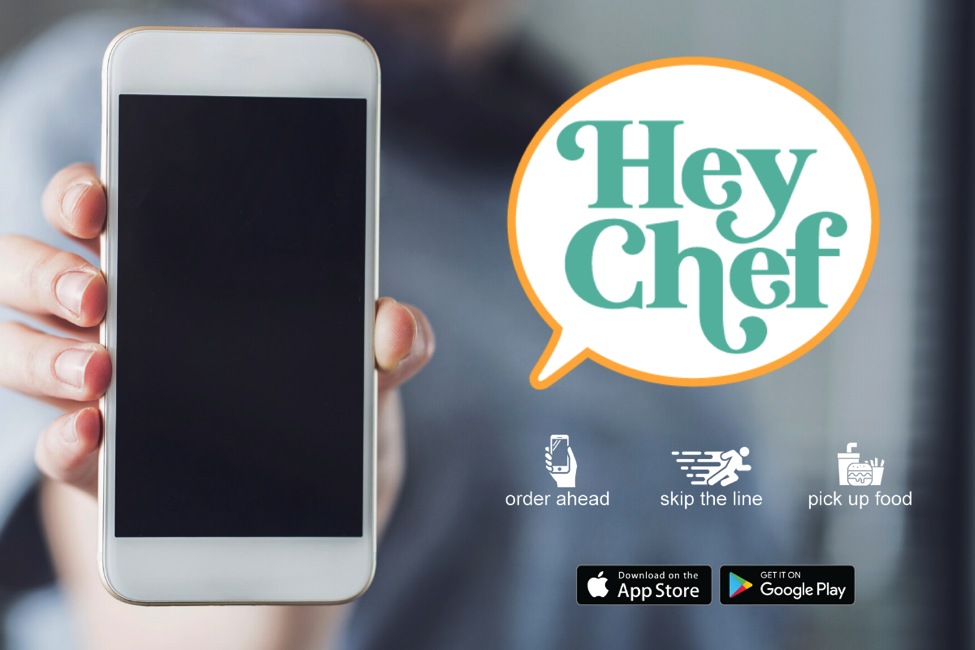 Dining Services introduces 'Hey Chef' app to Campo Food Court
March 9, 2020 —
Now you can skip the lineup and get your food faster with the new Hey Chef mobile pick-up app.
Only available in the Campo Food Court in UMSU University Centre, Hey Chef is an an extra service for Dining Services' customers who would like to order their food in advance.
Hey Chef is currently hosting the menus of the Grill, Pizza, Wok, and Rotating Restaurant (Republic of Spice) locations at Campo. Hey Chef provides customers with a quick and easy way of purchasing their food between breaks.
For a limited time only, new customers get $5.00 off their first in-app purchase!
Here's how to get the app:
Search "Hey Chef by Aramark" in the iOS App Store or Google Play
Sign up for an account
App prompts for a café access code. Use code: UOFMB to access UManitoba locations.
Dining Services will expand the selection of food on the Hey Chef menu in the near future to include Flex Station partners and franchises.
Keep an eye out on social media channels for more Hey Chef updates to come.
Twitter: twitter.com/uofmdining, Instagram: Instagram.com/uofmdining, Facebook: facebook.com/uofmdining) and their webpage: umanitoba.campusdish.com.