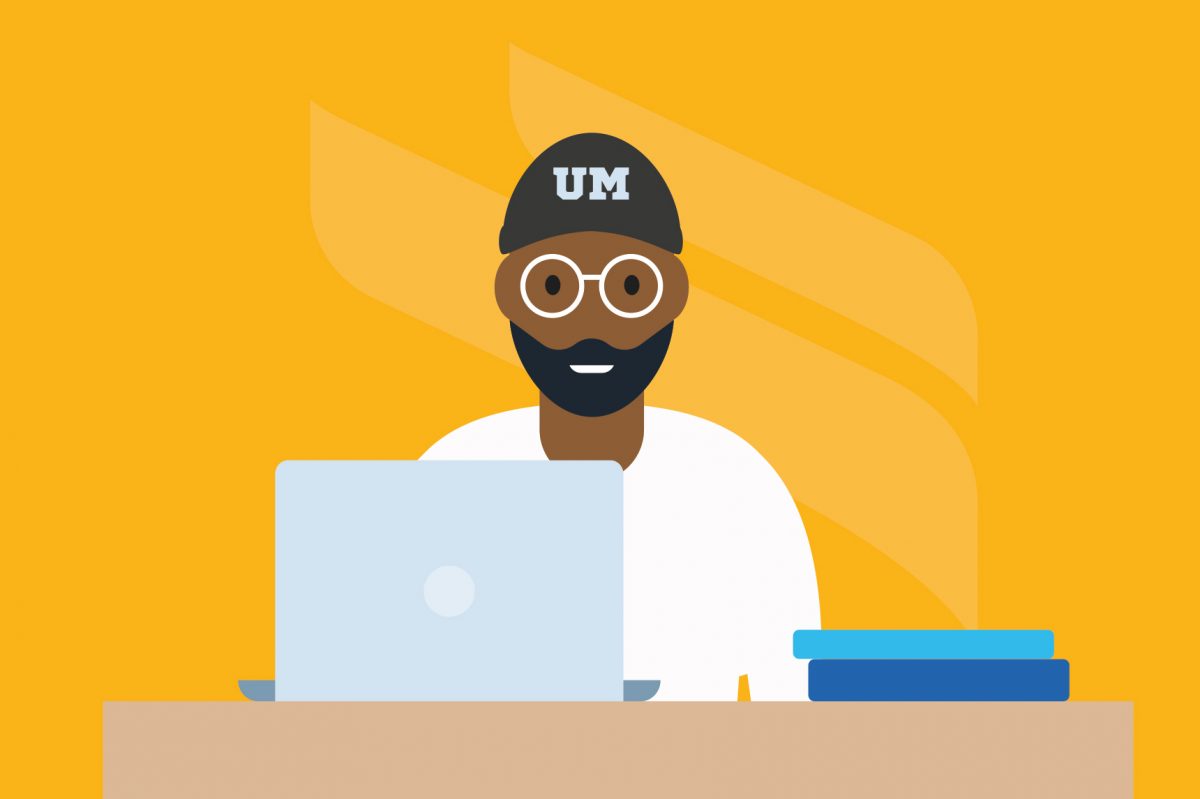 How UM Essentials can help give you an outstanding First Year Experience
July 6, 2021 —
As summer rolls into full swing, you might be thinking that the start of Fall Term feels a long way away, but course registration is coming in only a few days!
Before you know it, you'll be starting your first term as a UM student. To help you get an advantage as you begin your studies, we've created an online orientation program called UM Essentials. Beginning the week of July 12, all new students will have the opportunity to check out what being a UM community member is all about. Learn the where, why and how to connect with just about every UM student support office while discovering useful tips to help you reach your academic potential.
UM Essentials will get you ready to excel and thrive during your first year at UM. While remote learning is something we're all at least a little familiar with these days, UM Essentials will help you to understand the expectations for academic work at the University of Manitoba, how to use UM Learn – a tool you'll be using in each of your courses and teach you some effective strategies for learning online. You'll also find out about some of the things the UM values, like diversity, inclusion, respect and integrity, and how we put those into action. We definitely want you to have a fulfilling university experience, so we've also included info about how to get involved and connect with other students just like you.
Complete UM Essentials early and be ready for September! Another added bonus? Students who complete UM Essentials before classes start will be entered to win some cool UM gear and a grand prize of $500 toward your tuition.
Check your @myumanitoba.ca email account starting July 13 for instructions about accessing UM Essentials. Looking for an advantage as you start university? UM Essentials has it!
STAY IN TOUCH
For everything you need to know as a first year student, visit UM Commons, an online hub where you can get connected to your classmates, participate in events, find a mentor and more. Plus, don't forget to follow us on Instagram @umfirstyearcentre and @umstudent.