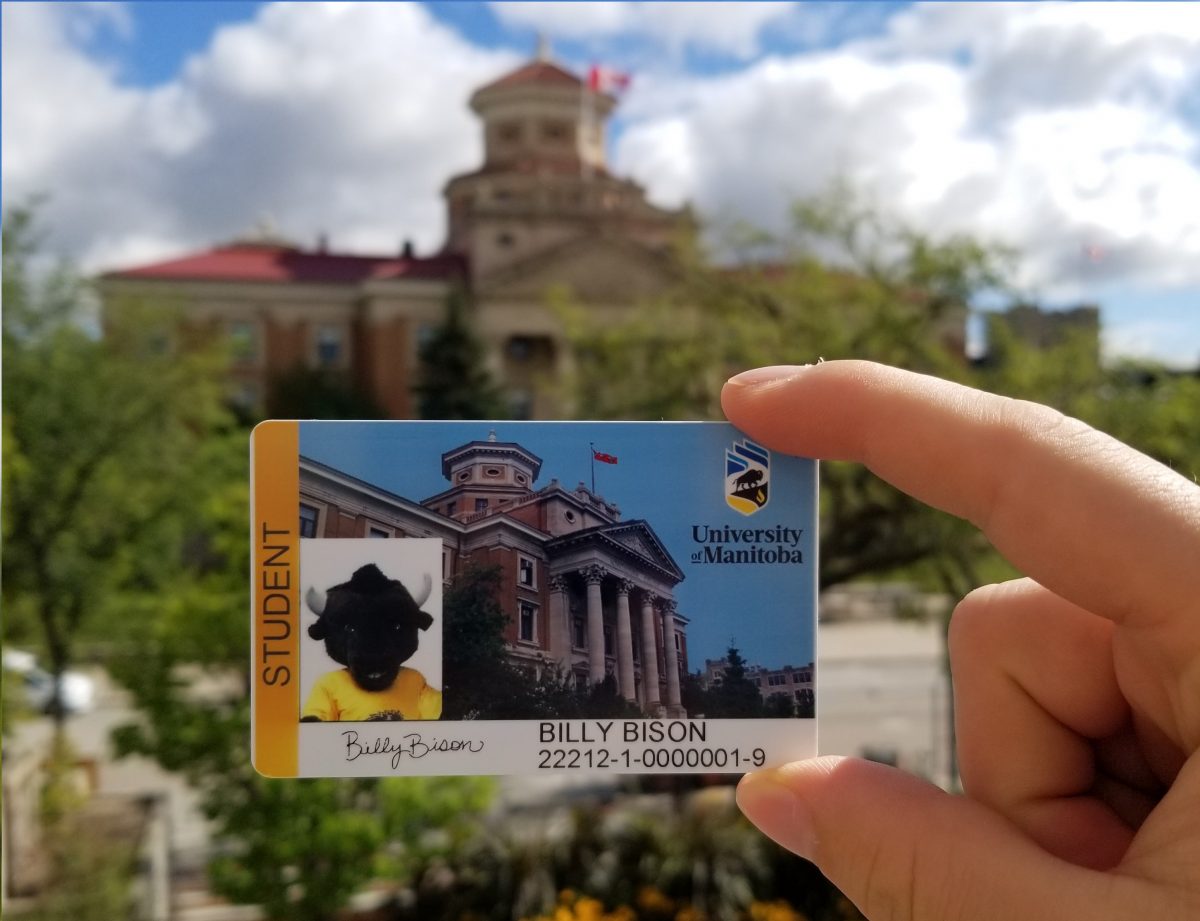 How to get your Student Photo Identification (ID) card
September 1, 2020 —
The Registrar's Office is making it easier than ever for students to get their Student ID cards. Due to the temporary closure of some in-person services on campus, Student ID cards will be available for request online through Aurora!
Once you have registered for courses, you are eligible to receive a University of Manitoba Student ID card. This ID card can be used to access many services and benefits available to students.
Step One: Get ready to request your ID card
Since you are going to be requesting your ID online, you should have all your documents ready before you make your request. You will need:
A photo of yourself.
A digital copy of your physical signature (you can sign a piece of paper and take a photo of it).
A digital copy of your government-issued photo ID (take a photo of that too).
A digital copy of your study permit (international students only) (PDF or photo version).
Ensure your mailing address is updated in Aurora.
If you have a preferred name, ensure that is updated on Aurora.
You will need to make sure that the documents you submit follow to our Photo and Signature Guidelines.
Step Two: Request your ID
Student ID cards are requested online using your Aurora account.
Sign into Aurora using your User ID (student number) and password.
Select the 'Personal Information' tab.

Select 'Order ID Card' at the bottom, then select 'Continue' at the bottom.

Follow the steps as they appear on screen to ensure you receive your student ID card.
Your card will be mailed out to your address in Aurora within 2 weeks of receiving your request.
We wish you the best of luck in the Fall of 2020 Term!