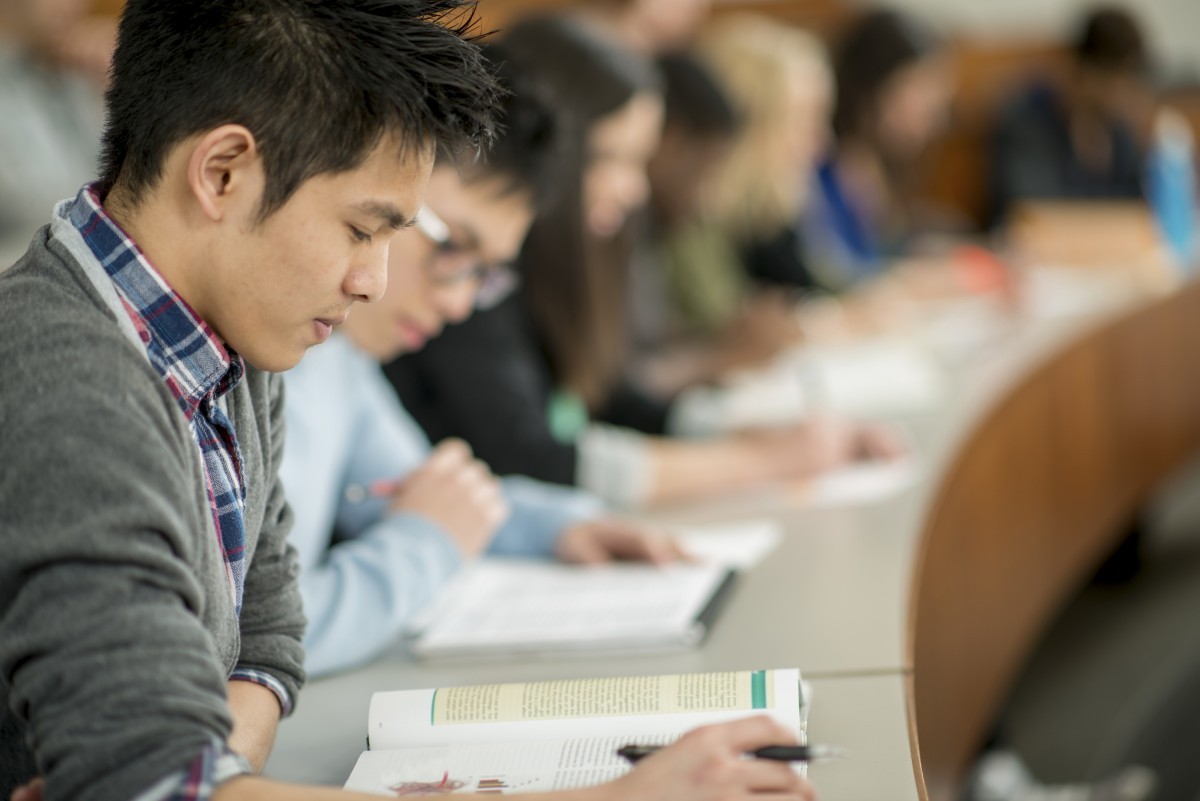 How Do I University?
New students can anticipate an adjustment to the academic culture at the University of Manitoba
September 8, 2016 —
The following article is published as part of the Academic Integrity Initiative, featuring the writing of University of Manitoba faculty, staff and students.
When I first started at the University, I worried about a lot of weird things, such as:
Do I call the instructor Doctor or Professor? What if they sign their email with their first name?
At what point do I acknowledge that guy who sits next to me in every class?
What is the origin of that faint nauseating smell in the tunnels, and is it slowly killing me?
University life really is a culture unto itself. Going in, I thought that I was well prepared: I had good grades in high school, I'd written several papers, I'd looked through the course calendar and scrutinized the website.
But in my first year, it felt like I was learning a new language and set of rules that everyone else already knew.
To complicate matters, expectations varied in all of my classes. Although we were told repeatedly to act with academic integrity and avoid plagiarism like the plague, in each class that meant something different:
In History, we were encouraged to discuss our papers in groups and ask for suggestions from our peers, while in Psychology, asking our peers to read our papers was inappropriate collaboration. In Biology, we were asked to build on ideas from earlier assignments in order to improve on new ideas, but in Math that was considered duplicate submission.
If you are anything like me, you might respond to all this new information in one of two ways, or a vacillation between both:
Confidence: You dive in, self-assured in your abilities and your unique perspective on the world. You got this!
Panic: What am I doing? How do I write? What are the words? Where is the Internet thing? How do I university?
Even if you are confused, it might seem like there is an unspoken rule about the things you should and shouldn't ask. I heard the term "academic integrity" repeatedly. But was I ever going to take my paper to the professor and ask whether I had unintentionally cheated?
Um, no.
At the University, sometimes things work the same way you're used to. Sometimes they don't work at all in the same way. Sometimes you're not sure in what way something works at all.
It's a good idea to ask questions and clarify expectations rather than make assumptions, because there are many differences that you may not even be aware of. Adapting to the university culture is more than just avoiding plagiarism.
Here are some helpful links for making the adjustment to the academic culture of the University:
Loie Gervais is the Academic Integrity Coordinator at the Student Advocacy office.