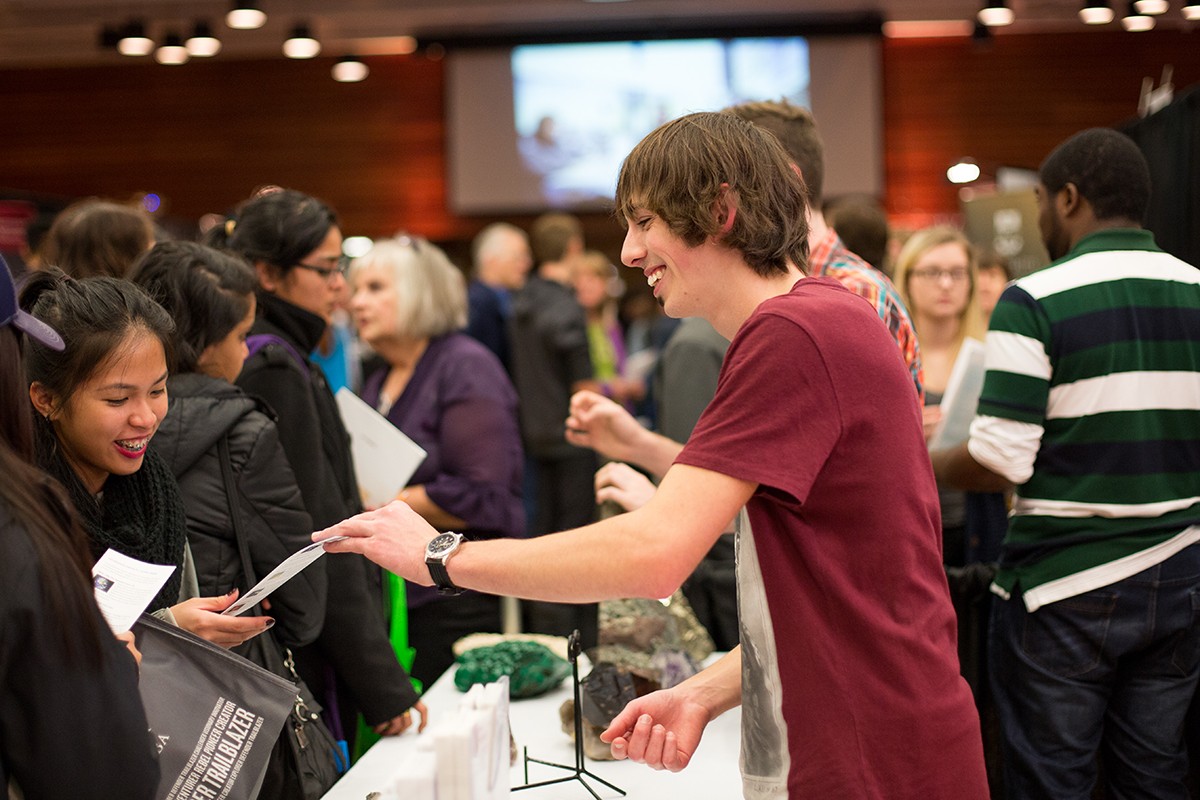 High school students welcomed to U of M
November 5, 2015 —
On October 27, 2015 more than 1,000 prospective students and their families visited the Fort Garry campus for the Evening of Excellence, an annual open house for high-achieving high school students. This year's attendance was the most ever at the Evening of Excellence.
"There was an extremely positive and inviting energy at the event," says Lisa Kachulak-Babey, director of student recruitment at the University of Manitoba. "I would bet that many students had their eyes opened to new educational possibilities and I cannot think of anything more exciting!"
Evening of Excellence is an event for high school students that have achieved distinction in academics, athletics or leadership.
The event included an academic fair, presentations on scholarships and awards and student experience, mini-tours of campus and in-person application assistance. In addition, two $1,000 tuition prizes were handed out. The academic fair showcased all of the faculties and provided representatives the opportunity to meet prospective students.
"The Evening of Excellence was a brilliant success for us," says Steven Lecce, associate dean of the Faculty of Arts. "Turnout was very good and it was wonderful to meet so many inquisitive and enthusiastic future students."
Bonnie Schott, a current student in the Faculty of Law, attended the Evening of Excellence as a high school student and volunteered this year. "When I attended the Evening of Excellence as a high school student, I really enjoyed being able to talk to representatives from all of the faculties in one night. It allowed me to discover and learn more about the variety of opportunities available at the U of M," says Schott.
"As a volunteer, I really enjoy seeing the students getting excited about attending university and seeing them discover new areas of interest that they may not have considered before attending."