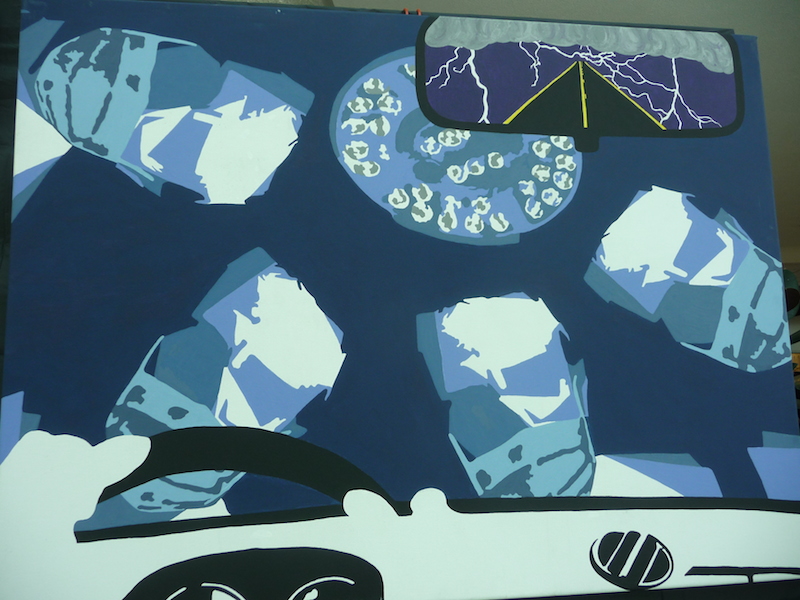 Health sciences students show their creative side at annual art show
April 22, 2014 —
Students and faculty from the Colleges of Medicine, Dentistry, Pharmacy and the School of Medical Rehabilitation – as well as graduate students – will present their creative works at an annual medical-student-run art show.
This year's theme "Living the Dream," has drawn submissions that include charcoal and pencil drawings, paintings, poems and photographs.
"This year we decided to be more intentional about inviting our fellow Bannatyne students to submit to the art show. Medicine involves teamwork and getting to know our colleagues from other health professions as well as our own," explained Loni Cheng, Med II student and art show committee co-chair. Cheng adds the committee feels this is a great way to foster collaboration, "our hope is to develop an early appreciation, for each other, through art."
The four-day exhibit will also host a gala evening on April 22 and feature a live performance from local palliative care doc, Jonathan Wong, who will be performing piano pieces from his new solo piano album, Keys to Home, music by Frederic Chopin.
What: College of Medicine Art Show: Living the Dream
When: April 22 to April 25, 2014; Gala Opening April 22, 5:30 – 7:30 p.m.
Where: Brodie Atrium, 727 McDermot Avenue; University of Manitoba, Bannatyne Campus
"An important goal of the art show is to help students imagine and explore what the illness experience is like from the patient perspective. Over the years we have found that not only are students using the art show to explore their patient's experiences, but they are also sharing their own stories of illness and vulnerability in incredibly creative ways," said Dr. Merril Pauls, Director, Pre-Clerkship, College of Medicine.
Everyone is welcome to visit the gallery during regular campus hours and attend the gala opening, where prizes will be awarded to the three best artists as voted for by those attending tomorrow evening's event.
Art Show committee members are available for media interviews.
For more information contact Melni Ghattora, Communications Officer, College of Medicine, at: 204-272-3110, or email: melni [dot] ghattora [at] med [dot] umanitoba [dot] ca.