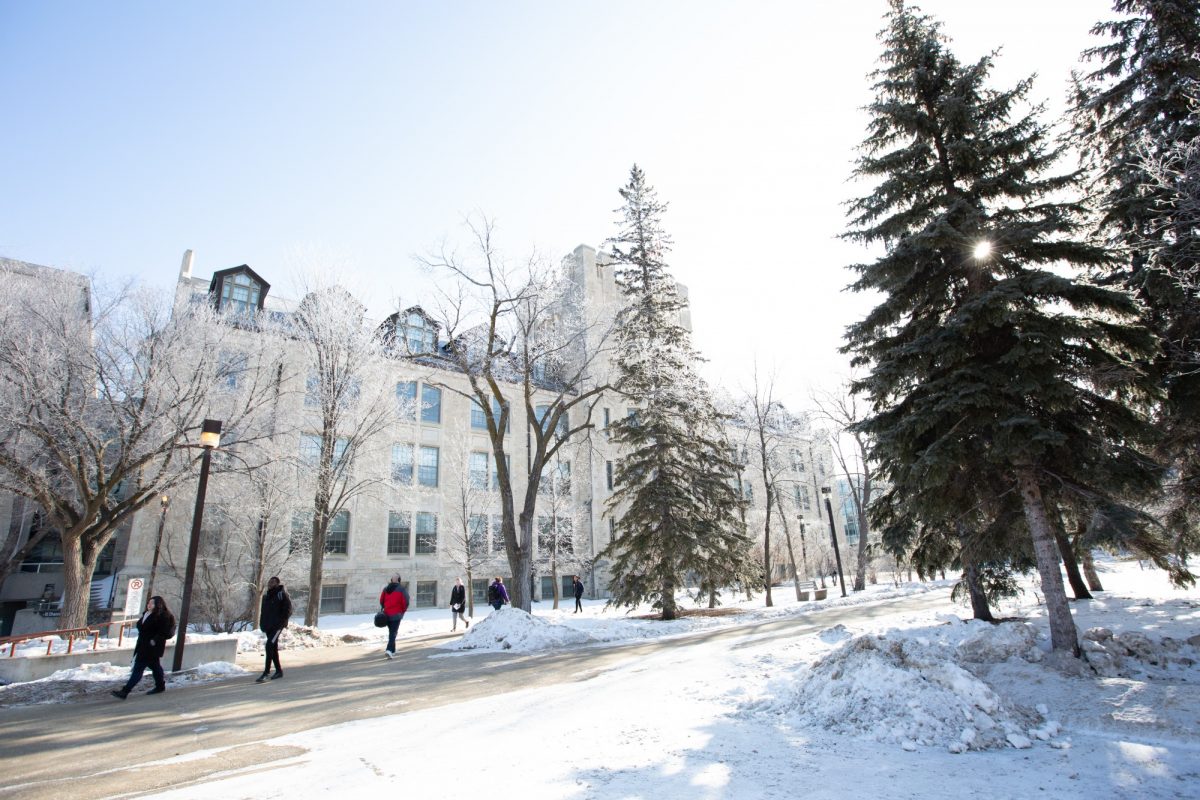 Give us your opinion for a chance to win
Check your myumanitoba email for the NSSE survey and provide your feedback.
March 6, 2023 —
First and final-year students: provide your feedback and have a chance to win up to $1000 in cash prizes and help improve the UM student experience. Now is your chance! 
Last week, the National Survey of Student Engagement (NSSE) will be sent to the inboxes of all first and final-year undergrad students. The data collected will help shape the initiatives and plans of the university in the years to come. The survey takes place every three years and has had a direct impact on the student experience. 
"We learn how students spend their time on and off campus, and get their opinion about what works and doesn't at our university," says Randy Roller, executive director of the Office of Institutional Analysis who administers the survey. "Having this information really helps us improve life for students at UM."
Notable changes from 2020 survey
A number of outcomes have been delivered based on the results from the 2020 feedback that UM students provided:
Development of a new state-of-the-art University Health Service to meet students' health care needs

Establishment of a new Multifaith Centre to better serve the diverse faith-based needs of students
Development of a Safer Social Events Team of trained peer helpers to provide education and mitigate risks at alcohol-centered student events on campus

Launch of UM Connect, the university's official experiential learning catalogue and record of student learning and involvement on and off campus

Development of UM Commons, enhanced welcome programming and engaging in-person events to help new students make the transition to their first year at UM

Implementation of the Waitwell system to manage in-person inquiries

Re-organization of front-line staffing in the Registrar's Office to create a more efficient service model
Lend your opinions to help and have a chance to win prizes
The 15 biggest research-intensive universities in Canada participate in the survey, so the data from UM can be measured against similar institutions across the country. They also give the Office of Institutional Analysis a window into many aspects of student life and experience that they wouldn't otherwise be able to get.
All students who complete the survey by April 3, 2023 will be entered into a draw for one $1000 cash prize, one of three $250 prizes, one of five $100 UM Bookstore gift certificates, and one of ten $50 UM Bookstore gift certificates. There is also an additional early-bird draw for a $500 prize for those who complete the survey before March 15. 
Check your UM email to complete the survey.