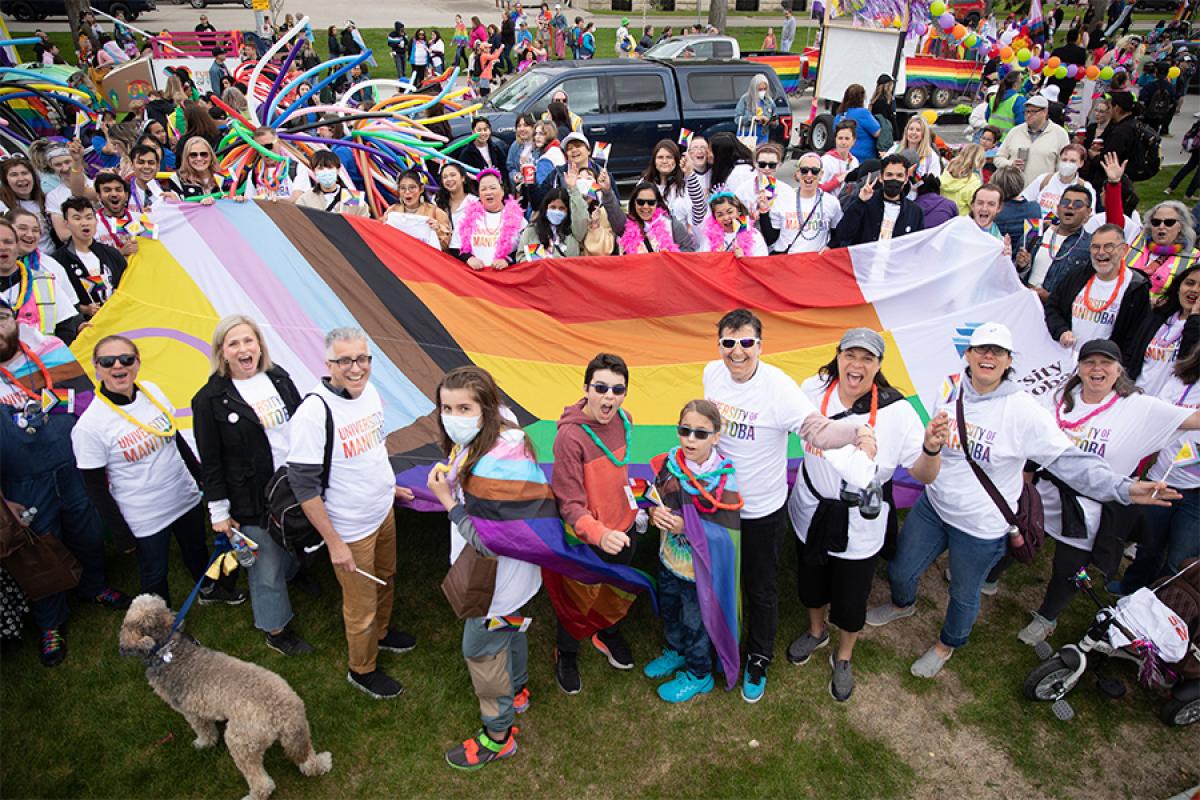 Get ready to show your Pride!
Calling for all 2023 UM Pride celebrations
May 2, 2023 —
Next month is Pride month and we want to know how you plan to celebrate. This is an important and exciting time to come together in allyship with two-spirit, lesbian, gay, bisexual, trans, queer, intersex, asexual, and other sexual or gender identities (2SLGBTQ+).
We want to share all of the different events happening across our amazing UM community during Pride week and throughout Pride Month. If you are planning a Pride event on campus, tell us where and when you'll be waving your Pride flag and we will add it to our promotion of UM Pride events.
Mark June 4 in your calendars Once again, UM will come together on June 4 for the Pride Winnipeg Parade where we hope to regain our 'best turnout' honours from last year. Details are coming soon for how you can sign up to join UM at the parade.
For information about all UM Pride community events, visit the 2SLGBTQ+ community webpage, or share your photos and join the conversation on social using #umqueer.