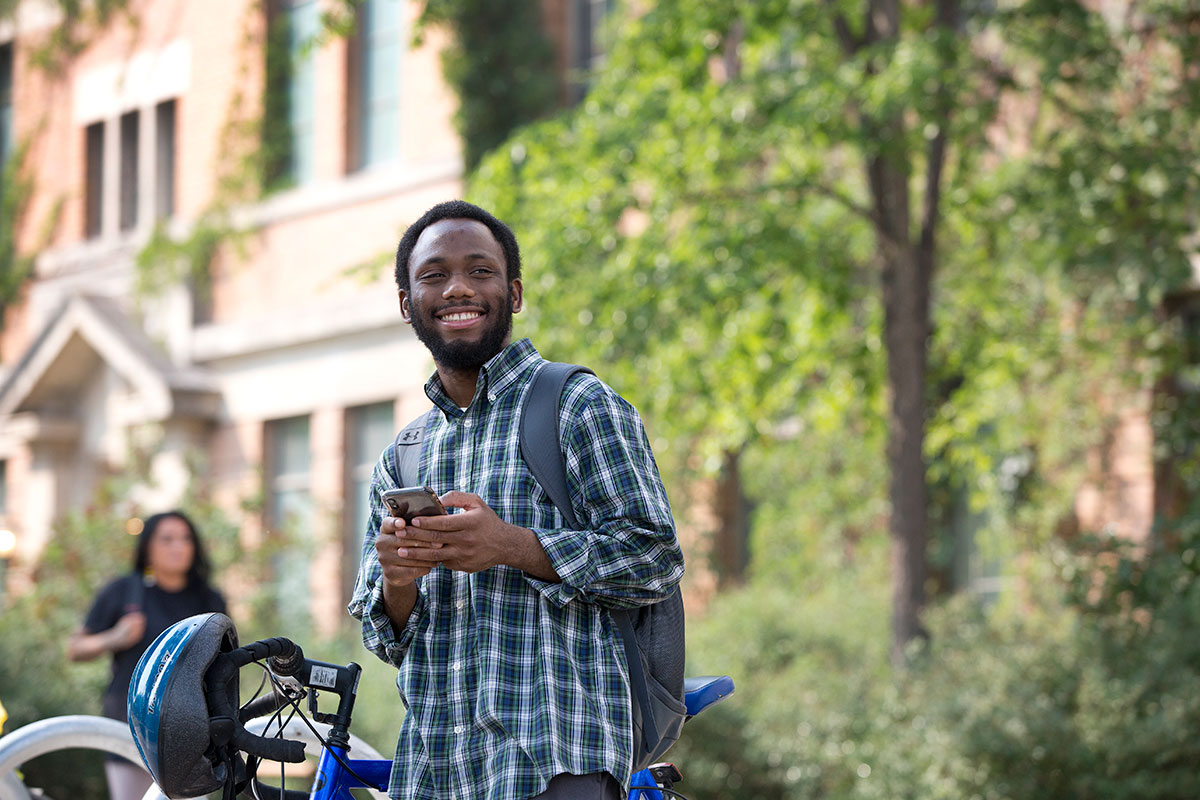 Get ready for Summer Term with international student welcome and orientation
Register today for sessions in early May
April 25, 2022 —
International students, get ready for your studies at UM by attending the international student welcome and orientation.
"Studying in a new country is exciting, but can also be overwhelming," says Crystal Stewart, international transitions coordinator at the International Centre. "The International Centre's Summer Welcome Sessions are designed to help prepare international students for life at UM and help acquaint them with Canadian culture."
The International Centre has organized a number of sessions coinciding with UM's Summer Welcome. You'll find out all you need to know about the University of Manitoba, the International Centre, Canadian culture and the academic culture at UM.
There are also sessions focused on the international student health plan, renting housing in Winnipeg, and writing essentials for international students.
All the sessions will be held virtually on Zoom and pre-registration is required.
International Student Welcome Session
May 4, 9-11 a.m. OR June 2, 1-3 p.m.
Learn how to navigate the University of Manitoba, find out about student resources as well as supports for international students. Find out more about Canadian culture, communication styles and adaptation. The session will also cover academic integrity at UM and expectations regarding academic work.
Manitoba International Student Health Plan (MISHP)
May 4, 1-2 p.m.; May 9, 9 -12 a.m.; OR May 12, 11:30 a.m. – 12:30 p.m.
Learn about your international student health plan – what it covers, how to access care and more. It is important to learn all about MISHP so that you know how your coverage works before you need it. The May 4 and 9 sessions are for new international students, and the May 12 session is for new or current international students.
Writing Essentials for International Students
May 5, 9-10:30 a.m.
Learn about specific study skills, practice with some writing examples and find out where to get academic writing support. This session is open to all new and current international students.
Renting Housing in Manitoba
May 5, 12:30-2 p.m.
Learn how to find safe housing in Winnipeg and learn tips to avoid rental advertisement fraud. This session is open to all UM students.
In addition, international students can take advantage of the following on-demand sessions:
Money Basics for Newcomers
Taking Care of Your Health and Wellness
Indigenous History and Reconciliation in Canada
Visit the international student orientation web page for more information and to register for the sessions.