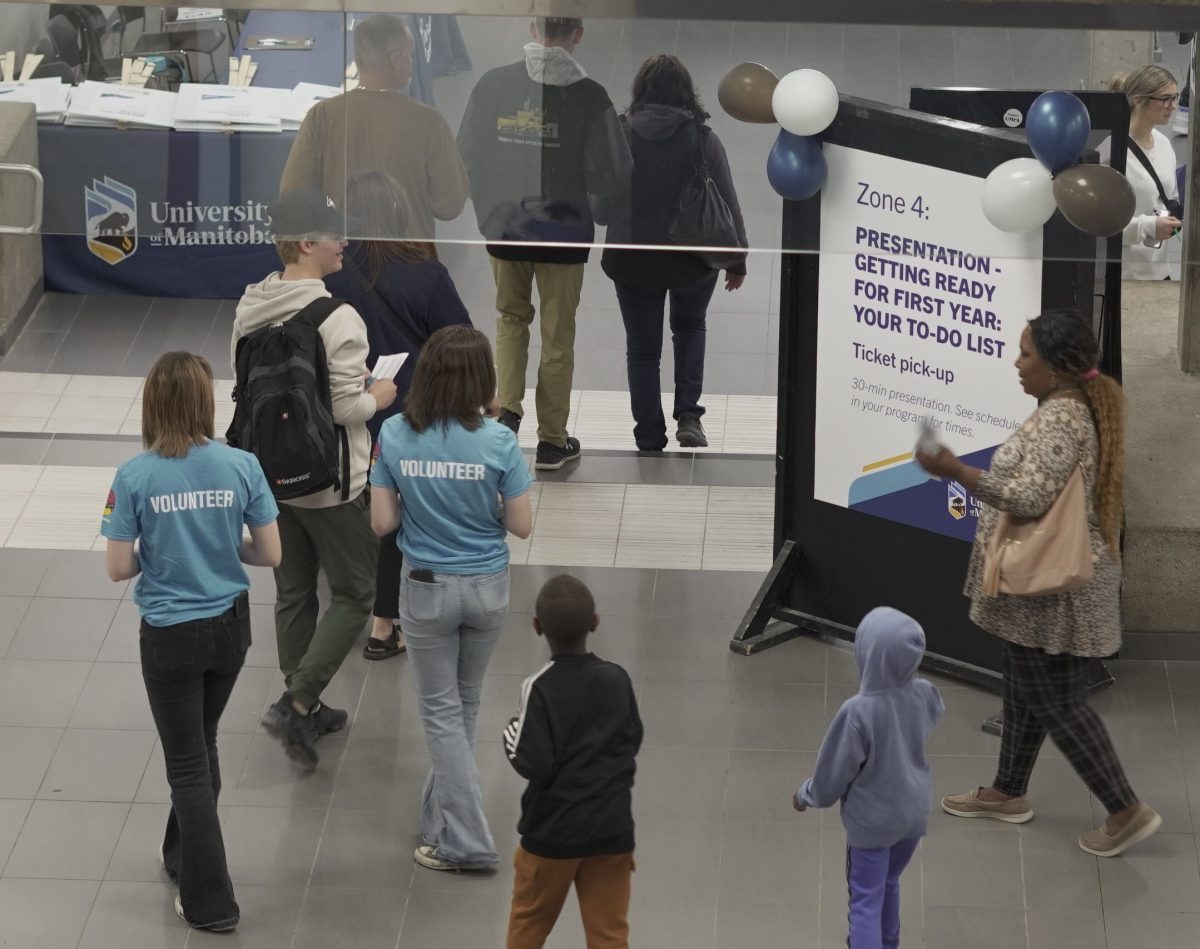 Get Involved with Fall UM Orientation
Student volunteers needed to welcome new students
July 14, 2023 —
Every fall, the University of Manitoba's Orientation programming welcomes thousands of new students, supporting their transition to university. Through a combination of in-person events and online modules, UM Orientation offers an introduction to campus culture and opportunities to interact with other students and UM staff and faculty. In order to make UM Orientation a success, we need your help! We are currently seeking volunteers to help welcome new students this fall and there are many opportunities for you to participate.
Welcome to the Herd – August 9 | 3:00 p.m. – 8:00 p.m.
Prep Week – August 29-31 | Online and in-person
Welcome Day – September 5 | 9:00 a.m. – 2:30 p.m.
Some of the volunteer positions that need to be filled include tour guides, answering questions at the ASK ME tables, session helpers, set up and tear down and helping student find where they need to go once they arrive on campus.
Advantages of volunteering
Volunteering for UM Orientation offers returning students the chance to interact with new students and help them feel at home at the University of Manitoba. Volunteers who work 10 hours or more will receive a notation on their Experience Record (formerly known as Co-Curricular Record or CCR). If you volunteer for UM Orientation you will:
meet new people and make friends
develop interpersonal communication skills
receive training from supportive knowledgeable staff
practice your presentation skills
gain leadership skills
get a free UM t-shirt and enjoy a volunteer appreciation party after the event!
Godfrey Eretchabor, a fourth-year student in the Faculty of Arts, encourages other students to join him in volunteering in 2023.
"Volunteering has helped me come out of my shell and meet new people and has made my university experience amazing. I get to improve my communication skills, interpersonal skills, and my public speaking and teamwork skills, all while having fun."
Sign up now!
Visit the orientation volunteer page for more information on how to sign up as an in-person Orientation Volunteer!