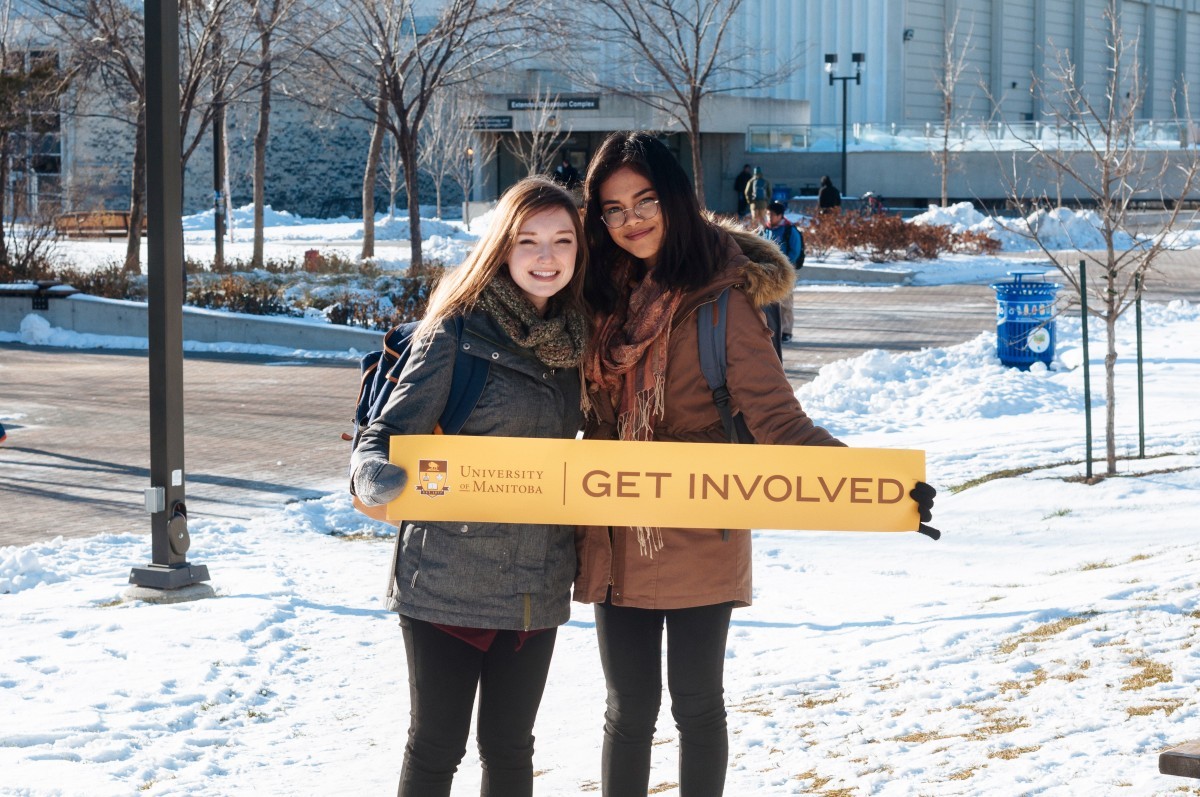 Get Involved Fair Kicks Off Monday, January 18
January 13, 2016 —
Are you looking for a way to enhance your student experience, but don't know where to start? The Get Involved Fair is a great opportunity for you to find an activity that suits you and works with your schedule. From Monday, January 18 until Friday, January 22 between 9:30 a.m. and 3:30 p.m. the Get Involved Fair will be hosted in the Campo and Fireside Lounge on the first floor of University Centre. Over 50 student groups and volunteer opportunities are expected to be there.
Getting involved with co-curricular initiatives is important for creating a holistic student experience. These activities provide you with the opportunity to build skills that enhance your classroom education, network with individuals that have similar interests and have fun!
Getting involved can also lead to career-generating opportunities. Dawn Bourbonnais, communications and outreach coordinator at Volunteer Manitoba says "Volunteering can help you learn about different career paths that may interest you and can also help you develop useful job skills."
Students who attend the Get Involved Fair, and join a student group's roster on UMCommunityLINK can enter to win a Bison winter jacket! The winning ticket will be drawn at the end of the day Friday, and the lucky winner will be contacted by Monday, January 25.
Event Schedule:
Student Groups: Monday – Friday 9:30 a.m. – 3:30 p.m., Campo and Fireside Lounge
Career Fair: Wednesday 9:30 a.m. – 2:30 p.m., Multi-Purpose Room
Off-Campus Volunteer Opportunities: Thursday – Friday 9:30 a.m. – 3:30 p.m., Campo and Fireside Lounge
For more information about the Get Involved Fair, visit: http://bit.ly/1FcKnwQ
#GetInvolved