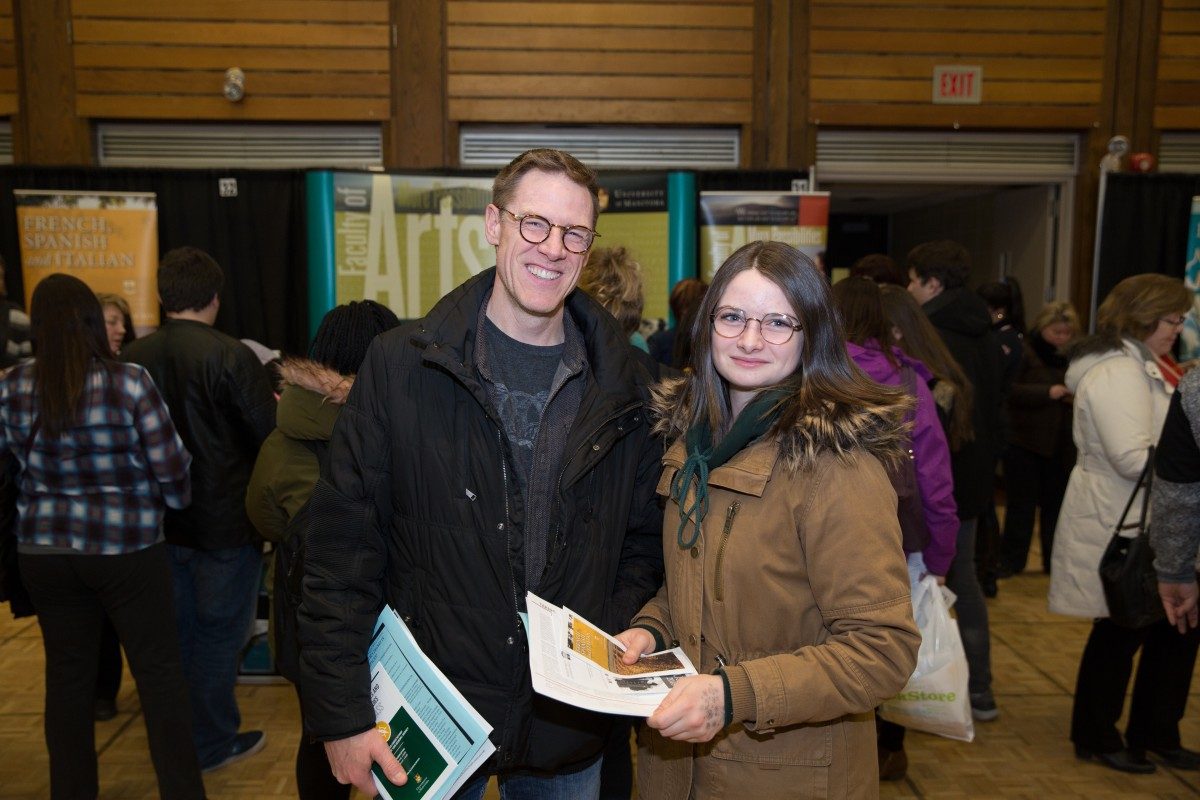 Future students welcome at Evening of Excellence
October 29, 2018 —
On Oct. 30, the University of Manitoba will open its doors to grade 12 students, their family and friends for Evening of Excellence. This annual event offers prospective students the opportunity to visit campus, learn about the different faculties and programs and explore the U of M student experience. Mature learners are also invited to attend this informative evening.
A key feature at Evening of Excellence is the opportunity for prospective students to connect with the U of M community and get many of their questions answered. During the event, the second floor of UMSU University Centre will be transformed into an information village offering attendees the chance to speak with current students, staff and faculty. Many of the university's academic programs and most non-academic programs and student supports will have booths at the event. Students are encouraged to visit the various booths and areas to learn more about program options, opportunities and resources.
Students can connect with the Indigenous Community by visiting the Indigenous Community area and speaking with members of the Indigenous student recruitment team, student advisors and representatives from Ongomiizwin – the Indigenous Institute of Health and Healing.
A visit to the first floor of UMSU University Centre will offer an additional chance to ask questions of current staff and students and the opportunity to take in a tutorial presentation with information on scholarships and awards, the application process and ways to get involved on campus. Residence tours will also be held for students who are considering living on campus and two $1,000 tuition prizes will be handed out over the course of the evening.
For more information and to register, visit the Evening of Excellence web page at umanitoba.ca/eveningofexcellence.