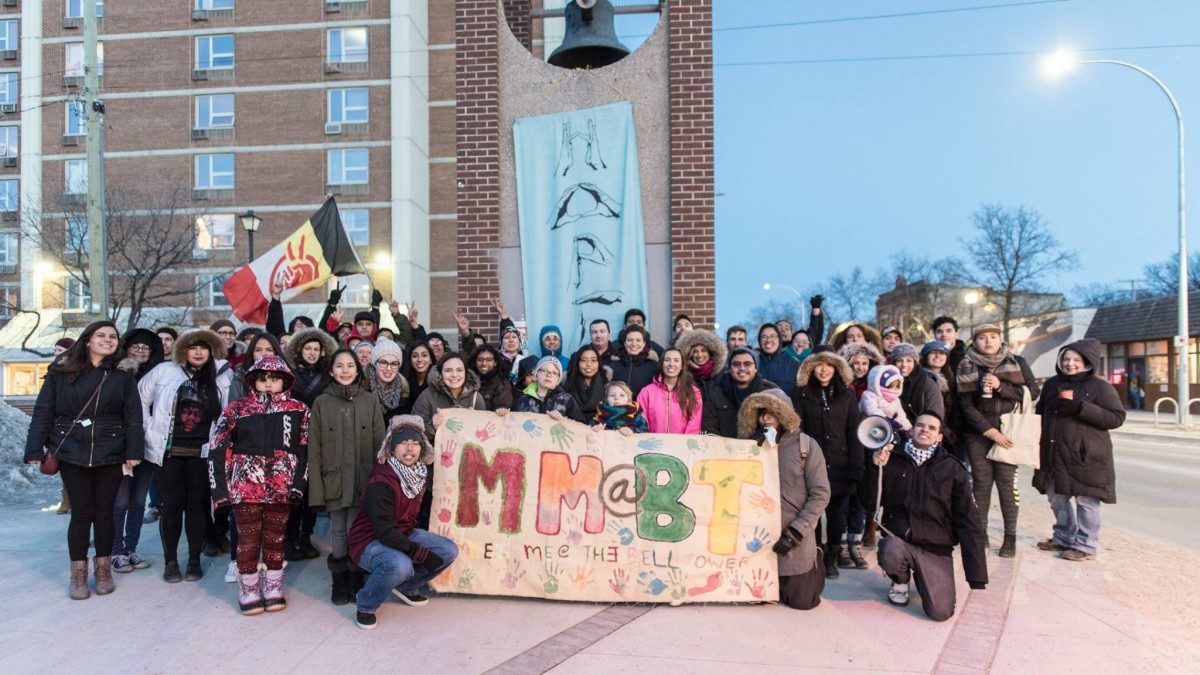 Food as resistance
North Meets South goes to Meet Me @ The Bell Tower
March 12, 2018 —
In a world where access to affordable, nutritious and culturally appropriate food is this difficult, being healthy is an act of resistance. Are you interested in learning about food as resistance? Join North Meets South, a Community Service-Learning program, at Meet Me @ the Bell on March 16. This event is the third installment of the 'Bell Tower's Food as Medicine' initiative.
U of M students who participated in Alternative Reading Week Belize will be sharing food and stories from their recent trip, and Food Not Bombs will share information about their philosophy and history. Also learn about two new research projects from U of M faculty members. Dr. Joyce Slater, associate professor in the departments of food and human nutritional sciences and community health sciences, will speak about building evidence to inform policies and programs for food and nutrition security in Manitoba youth. Dr. Natalie Riediger, assistant professor in the department of community health sciences at the Manitoba First Nations Centre for Aboriginal Health Research, will introduce a proposal for a pop beverage tax to combat diabetes.

The North End Bell Tower
Friday, March 16, 2018
4:30 pm Meet-up and Q&A with Community Service-Learning staff,
203 Fitzgerald, Fort Garry Campus
5:15 pm Travel to the Bell Tower on Selkirk Avenue
6:00 pm Meet Me @ The Bell Tower: Food as Resistance event
8:00 pm Debrief and reflection with Community Service-Learning staff
Please sign up on the Community Link- https://communitylink.umanitoba.ca/submitter/form/start/11626
North Meets South: Truth, Healing, and Relations-Building is a program offered by Community Service-Learning that provides U of M students with monthly excursions, events and intercultural workshops to learn about our community, cultures and roles in reconciliation. Learn more.