Five U of M students explore the United Nations
October 3, 2019 —
This summer, five University of Manitoba students attended the United Nations Intensive Study Program in New York, organized annually by Seton Hall University, the UNA-USA and the UN Foundation. Designed for motivated students and mid-career professionals, this program immerses participants in the political dynamics of the unique international organization that unites 193 countries. Here are the highlights of their experiences in the UN.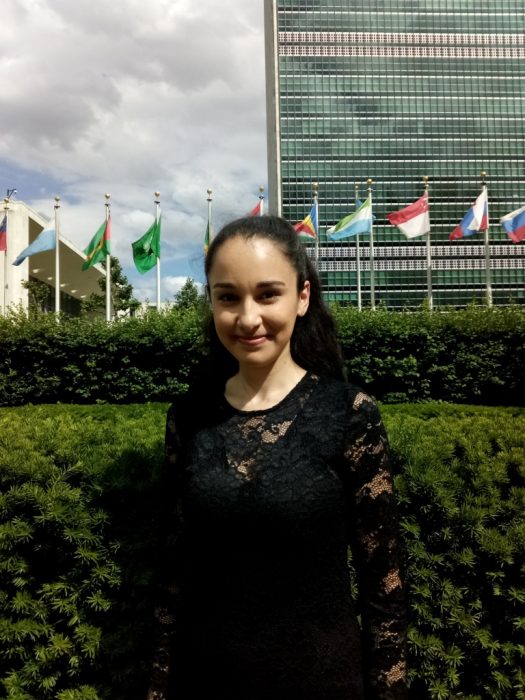 Roxana Akhmetova, M.A. in Political Studies, M.Sc. Candidate in Migration Studies at the University of Oxford
Driven by interest in migration issues, Roxana cited Gillian Sorensen, Member of the Board of the International Rescue Committee, as the most interesting presenter. She chose Sorensen because of her interest in how the UN deals with political leaders, to encourage support for refugees and asylum seekers. "Ms. Sorensen stressed the idea that while every country faces internal issues like poverty and unemployment, welcoming refugees is not only a humanitarian and legal obligation, but also an investment that can yield substantial economic dividends," said Roxana.
Lobarkhon Ibragimova, M.A. Candidate in Political Studies
Lobarkhon confirmed the program's highlights were high-caliber speakers who covered a wide range of global issues. "I was particularly impressed by Sofia Borges. Because of her professionalism, Ms. Borges served not only as Permanent Representative of her country, she was also appointed to several executive positions within the UN," noted Lobarkhon. She said she liked this program due to its international and multilingual environment supported by forward-looking students and professionals from all over the globe.
"The organization's location in such a dynamic cosmopolitan city like New York reminds me of the UN's diverse and inclusive nature, and also the value of time – we can't afford to waste in order to build a better future," she further noted.
Colin Ijebor, M.A. Candidate in Political Studies
Interested in artificial intelligence (AI), Colin emphasized the importance of cutting-edge technology in solving global challenges. Colin said, "AI and its bourgeoning parts can support about 76 per cent of the 17 goals and 169 targets of the 2030 Sustainable Development Agenda. In combating issues like climate change, renewable energy and sustainable industrial practices, AI-enabled tools can help deliver more precise data insights to better aid the formation of intelligence-based policies and regulations that accurately reflect the current state of affairs across nation borders".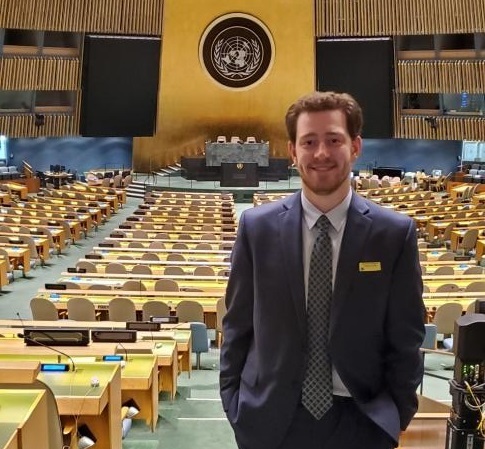 Josh Lieberman, Juris Doctor Candidate at the Robson Hall Faculty of Law
Josh noted William Wagner, Senior Policy Advisor for the US to the UN, as his favourite speaker. Wagner raised the topic of why American government constantly appoints high-profile Ambassadors as its permanent representatives. "Mr. Wagner explained that the US views this position as an opportunity to have a close connection between the US President and the UN. Conversely, other countries assign their 'best and brightest' to this position. Both methods bring an element of success in their own unique ways", said Josh.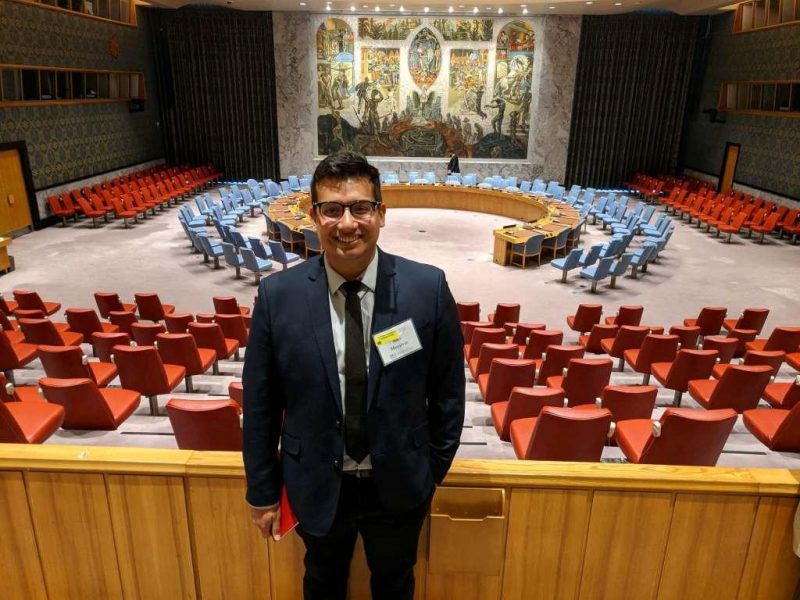 Alex Menjivar, graduate of Master of City Planning and Policy Analyst with Manitoba Housing and Renewal Corporation
Alex focused on the advantages of a bottom-up implementation approach, which includes local institutions in achieving Sustainable Development Goals (SDGs). Alex noted that "Minh-Thu Pham, Executive Director of Global Policy at UN Foundation, spoke on how the Millennium Development Goals showed that implementing global goals from top-down approach was not achievable because of exclusion of local actors that have local ground knowledge and expertise. It is essential to establish a partnership with local governments, private agencies and NGOs in order to make progress on SDGs."
Thanks to support from Manitoba Chair of Global Governance Studies, these graduate students with research interest in Politics, International Relations, Law and City Planning had a chance to meet prominent practitioners working in multilateral diplomacy and also attend the UN Security Council meeting.