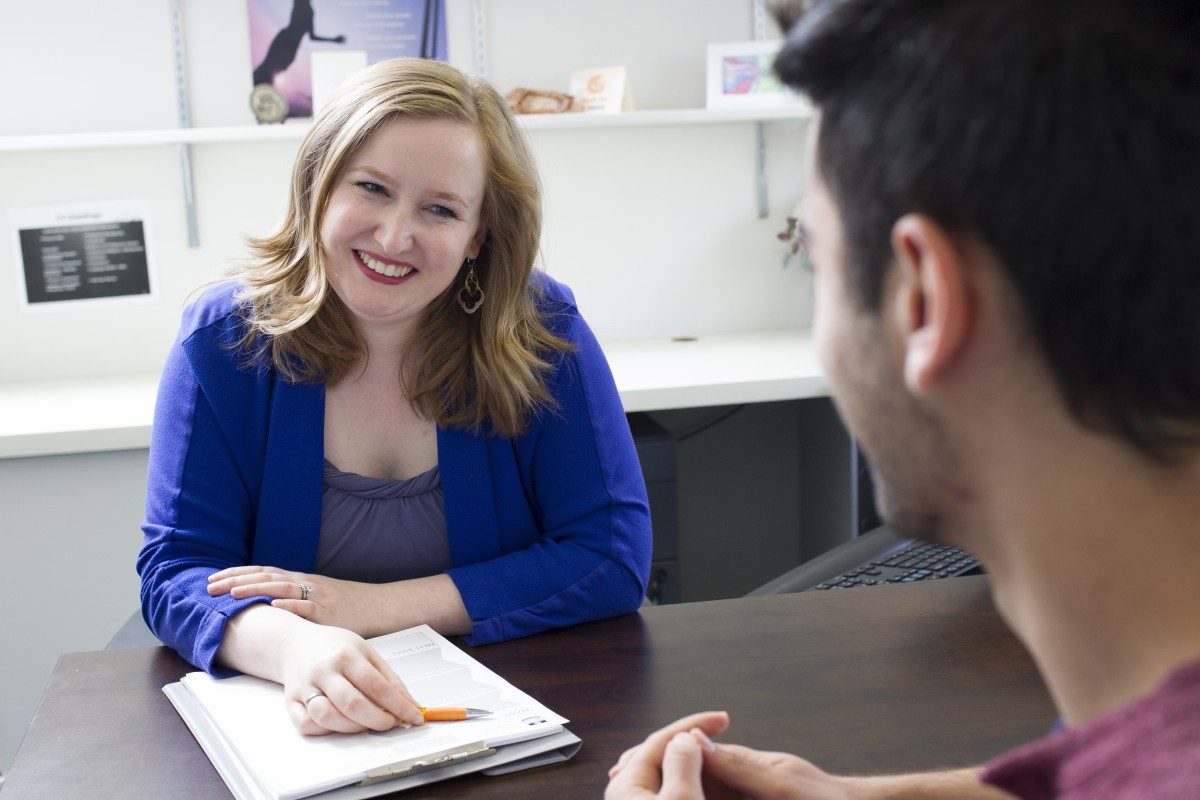 Five stories to tell at your next interview
February 6, 2018 —
To get that summer, part-time or full-time job you want, you'll need to shine in an interview. Preparing for an interview can be time-consuming and stressful. You need to thoroughly research the organization, brush up on technical knowledge and polish your answers. You'll also need to take the time to think about how your experiences relate to the job.
Remember that seemingly unrelated entry level or voluntary experiences bring you transferable skills such as communication and self-management, which are highly valued by employers. By dissecting the job posting and Googling sample questions from your field, you should be able to generate a decent list of questions to practice with in advance of your interview. Still, it is impossible to come up with every single question you'll be asked in the interview. Instead, a great strategy is to focus on stories that can be used to answer multiple behaviour-based questions. Keep these stories in your back pocket and adapt them on the spot at your next big interview.
The time you saved the day. A story where you remedy a problem demonstrates plenty of skills an employer cares about. It shows you are knowledgeable about your work, a good leader and a capable problem solver. Remember, this story might come from your experience at school, work, volunteering or from a team you are involved with. Rack your brain and come up with a couple of stories that could work for questions like:

Tell me about a time you took the lead in a difficult situation.
How do you handle working under pressure?
Give an example of a difficult situation you encountered at work and how you handled it.

The time you made a mistake, but fixed it. Negative stories are always tricky to navigate. On one hand, you need to give an example of a real mistake that was actually negative. On the other, you don't want to tell a story that makes you look so terrible no employer would hire you. The best "failure" stories begin with a genuine (but not completely catastrophic) mistake that you eventually fixed and learned from. Your story should have a happy ending and identify what you learned from the situation. This will work for questions like:

Tell us about a time you were not proud of your performance.
Tell me a time when you failed.
If I asked your previous boss to tell me something negative about you, what might they say?

The time you innovated. Innovation comes in many forms, and your story will be different depending on your field. You could tell a story about going out of your way to creatively help a client as a hospital volunteer. If you are in a technical field, you might share an example of something you designed or a way you improved a process for safety or efficiency in your co-op placement. What have you done that had a meaningful impact? Take the time to catalogue your achievements and develop stories that could work for questions like:

What are you most proud of in your previous work experience?
What would you consider your greatest achievement?
Tell me about a time you had to think outside the box
Tell me about a time you went above and beyond.

The time you handled a conflict. Here we have another negative story. Again, you need to ensure that any conflict you describe ends well for everyone involved. You should also choose a story where you weren't the instigator, without shifting blame to the other person. Pointing fingers or insulting other people will make you look unprofessional, so no matter how irritating the event was at the time, tell this story in a positive, friendly way. Think about the process for managing conflict and ensure you weave those points into your story. Talking about what you learned from the situation and how you might prevent this sort of incident in the future is also valuable. If you have worked on a group project for school, you likely have experiences that would work for this question. This story might answer:

Tell me about a time you disagreed with someone at work.
How do you deal with conflict?
Tell me about a conflict you have had when working on a team.
How do you handle difficult clients / customers?

Your career story. You'll be asked to introduce yourself, your experience and your credentials in almost every interview, so preparing this story is essential. Always tailor your answer to the job and organization, focusing on the skills and experiences that you know the employer will value most. Describe your education and two to four key experiences that are linked to concrete skills. Be sure to explicitly explain why these skills and experiences would make you a great addition to their team. This story might highlight summer jobs, co-op placements, volunteer positions, experiential learning opportunities, academic projects or your thesis. You can end this answer with something personal about yourself, such as a hobby you enjoy, to show a touch of your fun (but still professional) side. This answer will work for the following questions:

Tell me about yourself.
Walk me through your resumé.
Explain how your experience makes you a good candidate for this position.
Interviewing skills come with time and practice. Career Services is here to help. Check out our Interview Workbook or register for an Interview Workshop on CareerCONNECT.