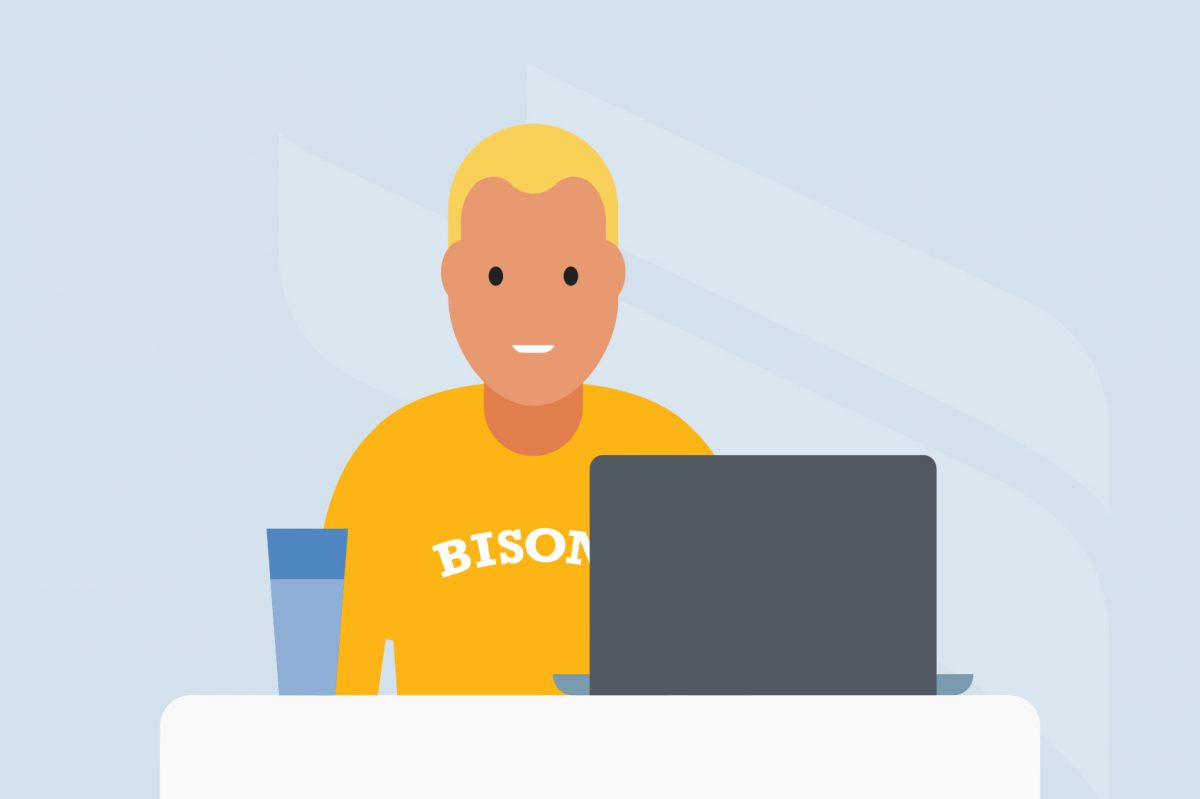 First Year Centre advisors answer your top registration questions
June 23, 2021 —
As a new UM student, there's lots to do to prepare for your first year of studies! Here are answers to the questions that are most frequently asked at the First Year Centre.
How do I register for courses?
There are tons of resources to help students plan and register for courses:
How do I check and pay my tuition fees?
After you register for Fall and Winter courses, you may not see your tuition fees on your Aurora account right away. Typically, you'll be able to check your fees in mid-August.
To check your tuition fees in Aurora, go to:
Enrolment & Academic Records
Student Records
View Account Summary by Term
For info on how to pay your tuition fees, check out this page, Payment Options.
How do I check my booklist and order textbooks?
To view your booklist in Aurora, go to:
Enrolment & Academic Records
Student Records
View Booklist
You can order books online through the UM Bookstore. If you have any questions about ordering your textbooks (especially if you are not currently in Canada), email the UM Bookstore or call 1-204-474-8321.
How do I access my UM e-mail account (@myumanitoba.ca)?
Before you can use your UM e-mail account, you first have to claim your UM Net ID. An active UM Net ID gives you access to your UM e-mail, UM Learn, online library resources, and more!
How do I get a Student ID card?
Visit Photo Identification (ID) cards for step-by-step instructions on how to order a Student ID card through Aurora.
How do I apply for scholarships or funding?
Check out Financial Aid and Awards for info about entrance scholarships, bursaries and student loans for first-year students. We especially recommend using the Searchable Awards Database to discover scholarships that you're eligible to apply for.
How do I opt out of the UMSU Health & Dental Plan?
If you already have health coverage through your work or family, you can opt out of UMSU's Health and Dental Plan. You can find more detailed instructions on how to opt out on the UMSU Health & Dental Plan website. This section also includes helpful information for international students who are not currently living in Canada.
I don't have the high school prerequisite (ex. 60% in Grade 12 Pre-Calculus) for a university course. How do I get the prerequisite?
You can upgrade your high school courses through UM's Extended Education. Review the Upgrading page in the First Year Planning Guide for more info on upgrading.
How can I book an appointment with an academic advisor?
If you'd like to talk with an academic advisor in the First Year Centre, visit our Contact us page for our booking info. All First Year Centre appointments take place online through Microsoft Teams, which all UM students have free access to.
If you'd like to talk with an academic advisor for a specific faculty, visit UM's academic advising page.
Still have questions?
Do you have other questions that weren't answered by this article? Go to askumanitoba and get answers to the questions most frequently asked by UM students. Be sure to check out their Top 10 Questions.
Stay in touch
For everything you need to know as a first year student, visit UM Commons, an online hub where you can get connected to your classmates, participate in events, find a mentor and more. Plus, don't forget to follow us on Instagram @umfirstyearcentre and @umstudent.