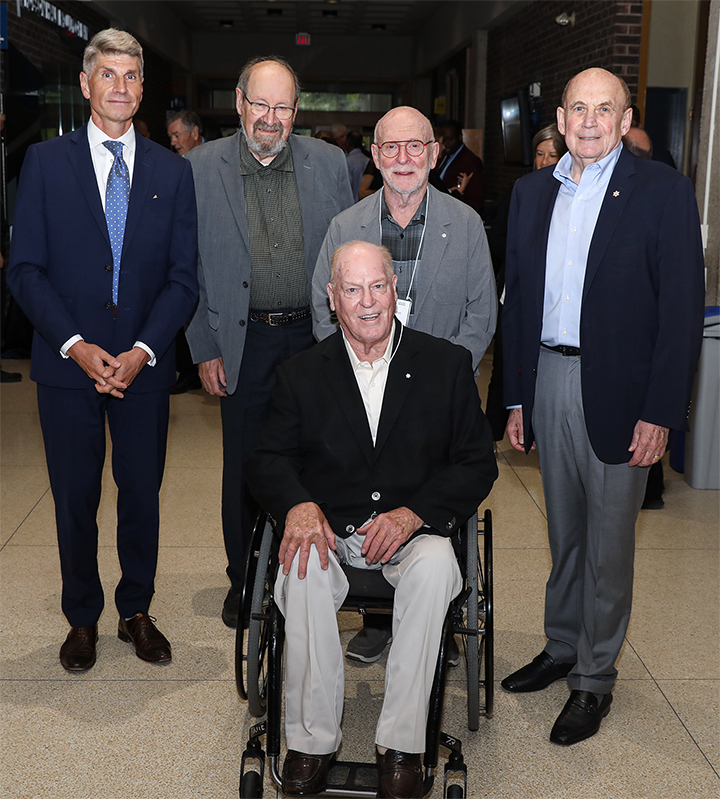 Faculty of Law mourns late professor and Dean, Art Braid, C.M., Q.C.
March 6, 2020 —
It was with great sadness, that the Dean's Office at Robson Hall, Faculty of Law learned last week of the passing of E. Arthur Braid CM, QC, LL.B. (Manitoba) 1960, LL.M. (London) 1967. He was a law professor at the University of Manitoba, Faculty of Law from 1964-2000, served as Dean of Law from 1994-1999, and was a Senior Scholar up until the time of his passing on February 27, 2020. Please read the full text of his obituary in the Winnipeg Free Press Passages. The flag at UM will be lowered in his honour on March 6.
The Manitoba Law Journal had published an in-depth interview with Professor Braid in its Volume 39 Issue 1 special edition on A Great Transition in Legal Education. Please enjoy reading about Professor Braid's memories as a law student, professor and Dean in the interview conducted by Ryan Trainer (at p. 77).
Dr. Bryan Schwartz's remarks made at the March 6th memorial service may be read here.