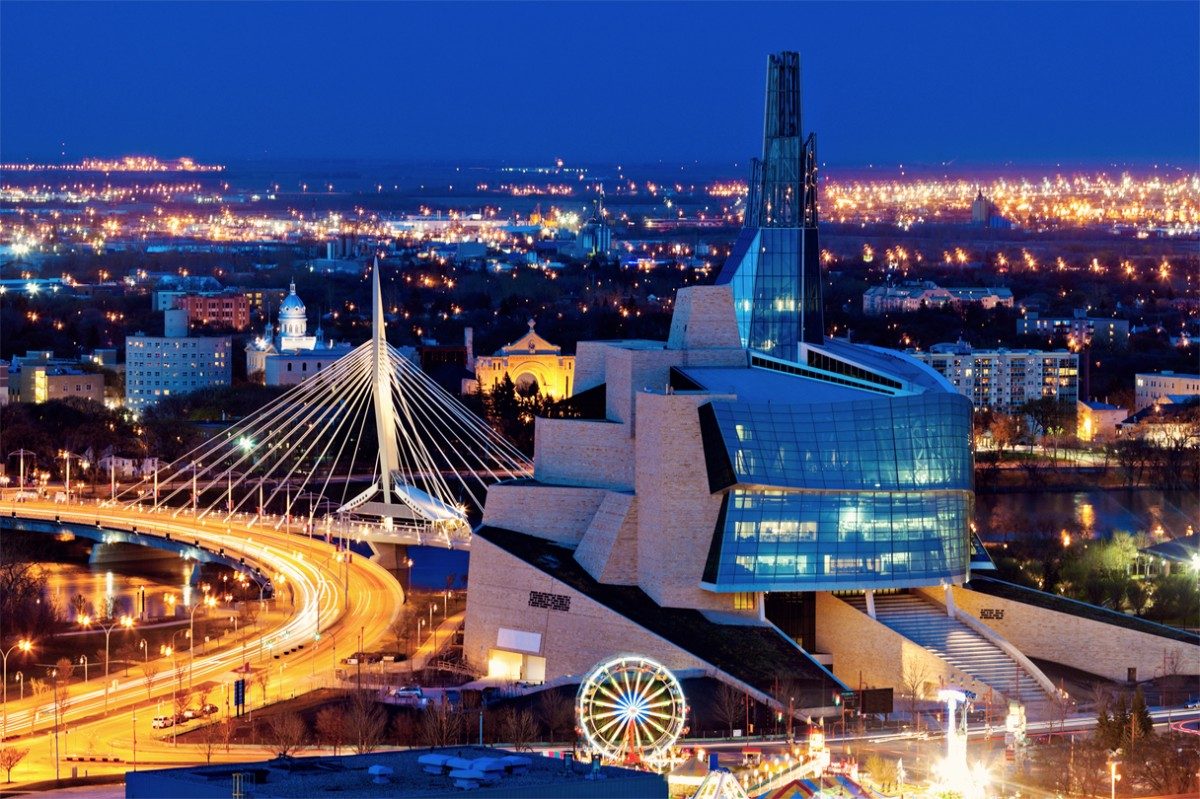 Explore Winnipeg this summer with Community Engaged Learning & the Virtual Community Centre
Plus: the return of virtual cooking classes
May 3, 2021 —
Community Engaged Learning (CEL) is hosting a new edition of the Virtual Community Centre this summer with a return of their popular online cooking classes and a new virtual series called Explore Winnipeg.
Partnering with local community members, organizations and ethnocultural groups, the Virtual Community Centre will help students explore the history, demographics, and hidden gems of four Winnipeg neighbourhoods through online presentations and self-directed scavenger hunts. Participating students will be entered to win a local gift card.
Explore Winnipeg programming will include:
May 11:

South End

June 8: Downtown

July 6: West End

August 3: North End
Online cooking classes will return at the end of May, which will highlight cuisines from different ethnocultural communities in Winnipeg. Participants will receive a free recipe kit and enjoy a virtual meal together.
"I'm so excited for the cooking classes to begin again so that I can learn more recipes and try new ingredients," shared Ann, a returning student from the Winter Term. "I especially loved making the spinach pasta because that's when I first got introduced to ricotta cheese after coming to Canada, and I've been regularly buying ricotta cheese from the grocery stores ever since."
Virtual Cooking Classes will include:
May 25: Asian foods

June 22: East or West African foods

July 20: Indigenous foods

August 17: Eastern European foods
Everyone is welcome to join the Virtual Community Centre. International students and other newcomers to Winnipeg will appreciate the opportunity to learn about different neighborhoods, the people who live in our city, as well as the resources that are available to students outside of the university.
International student Nabiha recently moved to Winnipeg for her second year of study and is excited to connect with new students this summer at a more reasonable hour.
"Since I was studying in my home country at the time, the community was very special to me — [enough to be] waking up at 3:00 a.m. to attend every week! Since COVID-19, we have not been able to go out with friends, which may create a sense of loneliness for some, but through this community that sense of loneliness was erased. Everyone was welcomed."
This is also a great opportunity for local UM students who want to welcome new students, share their perspectives, and help build a sense of community between international and domestic students. The Virtual Community Centre aims to provide fun programming while bridging gaps between the different communities that make up our city.
UM, ICM, and ELC students are encouraged to register online. Students are welcome to join any time throughout the summer.
Community Engaged Learning, a part of Student Engagement and Success in Student Affairs, helps students develop the knowledge, skills, and attitudes to work well with community. Visit our website to learn more about Community Engaged Learning and our programs.
Community Engaged Learning
Email: communityengagement [at] umanitoba [dot] ca
Phone: 204-474-6992