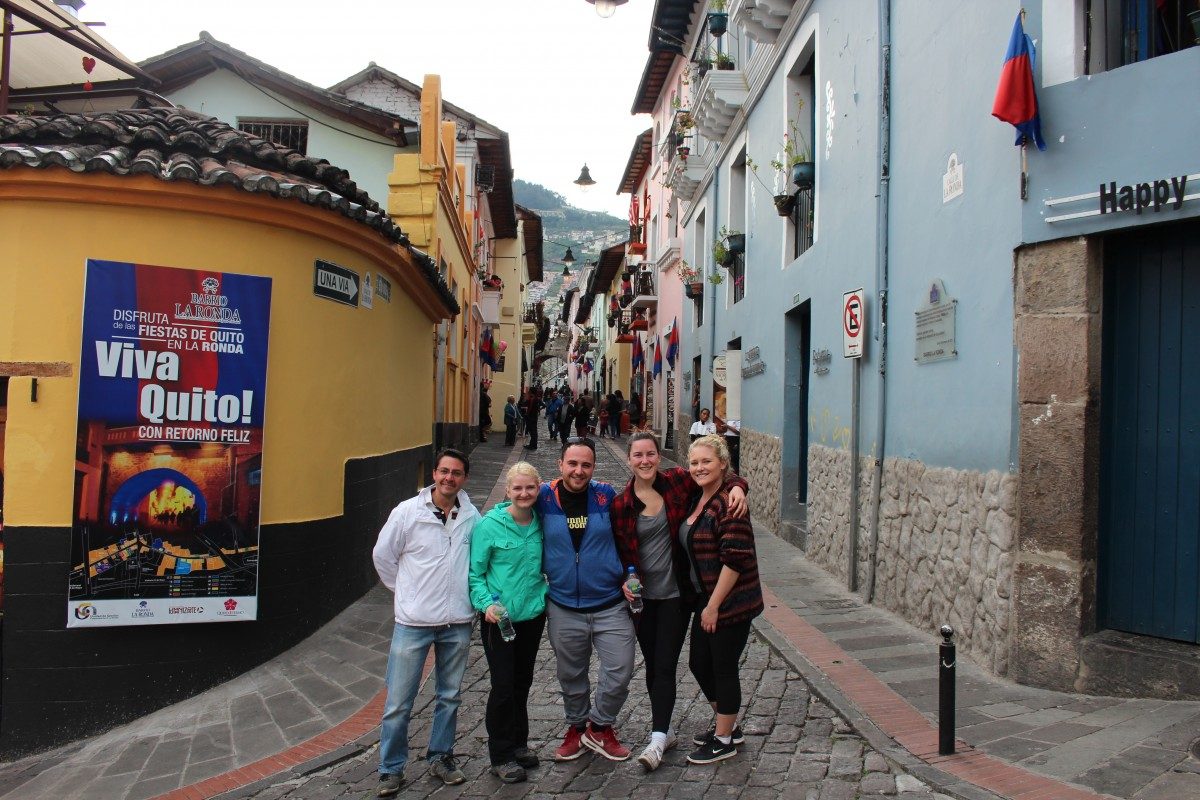 Experiential Learning Fund available to students applying for Community Service-Learning programs
November 7, 2017 —
Have you been considering one of Community Service-Learning's Reading Week or summer programs but are concerned about costs? Did you know that you could get up to $1,000 to support your participation in Community Service-Learning programs?
Every year, dozens of students receive travel bursaries to participate in international and local Community Service-Learning programs. "This Reading Week and summer we are taking student teams to the Amazon rainforest in Ecuador, the Patagonia in Chile, the Caribbean in Belize and Northern Manitoba," says Gerardo Villagrán, Community Service-Learning coordinator.
"We want to encourage U of M students to take advantage of this Experiential Learning Fund. The truth is that approximately 95% of students that register for our travel programs receive financial
support through this fund. Applying for it is very easy. All students have to do is apply for one of our programs and fill out the travel bursary section in the same application form," explains Villagrán.
University of Manitoba travel programs are able to keep the cost low for students as all fees go toward paying for students' transportation, meals accommodations, project supplies and to support the communities that host them during these programs. This is a unique feature, compared to similar programs offered by outside companies. Program fees are also all-inclusive (return flights, accommodations, meals, travel insurance, etc.), so students who participate shouldn't expect to pay for additional fees.
"I highly recommend that all U of M students participate in a least one of our opportunities during their time here," says Villagrán. "Our programs offer them the chance to apply their knowledge outside of the classroom and gain relevant hands-on experience as they travel to amazing places to meet and learn from wonderful people."
All U of M students (international, local, undergraduate and graduate) who demonstrate financial need can apply for the Experiential Learning Fund.
To learn more about travelling with Community Service-Learning this Reading Week or during the summer: umanitoba.ca/servicelearning
The deadline to apply for international Alternative Reading opportunities is November 16, 2017.