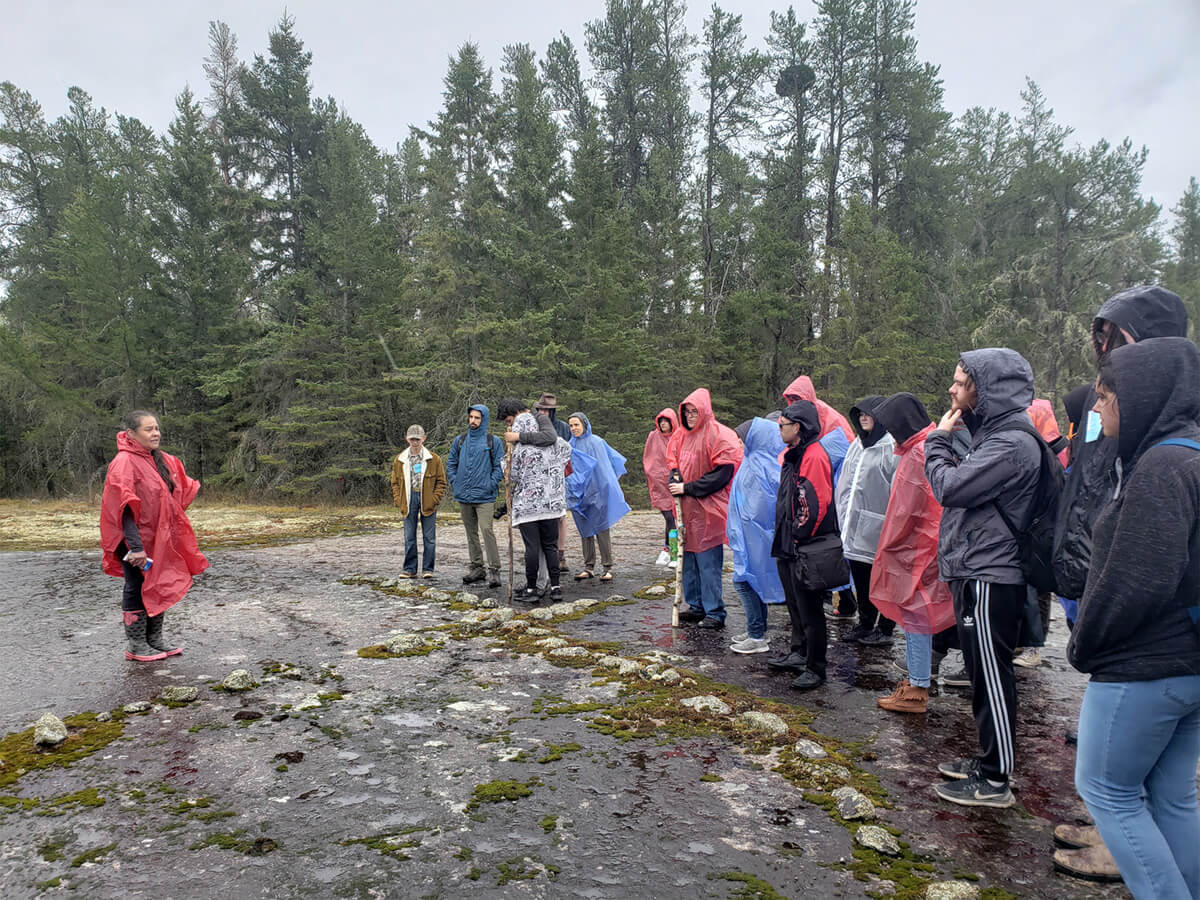 Experience Matters
How experiential learning is transforming learning and career development
January 23, 2023 —
As many employers will attest, having practical experience in your career field is one of the most desirable traits that a job candidate can have, and one of the best ways to stand out from the crowd of fellow job seekers. The question is, how can you gain that important experience if you're still studying to complete your degree? The answer lies in experiential learning.
Experiential learning is an approach where students do just that – gain experience, learn by doing, and then reflect to make meaning from what they just learned. These activities can be done in a class, or as a part of an in-depth internship or co-op experience.
Ilianna Hoople is a recent UM graduate and current Career Advisor and Work-Study Coordinator in Career Services. Ilianna says that she found the practical aspects of experiential learning invaluable to her career path, though she regrets that she didn't discover it until her final year.
"I think experiential learning should be integrated into student's lives as early as they can, because the sooner that you realize what you like or dislike, the more you understand who you are and where you want to go with your career," says Hoople.
Hoople says the opportunity to gain "extremely relevant" work experience in her final year brought into focus where she wanted to go with her career and helped her transition from academics to practical work.
"My job (with Career Services) helped me transition through my degree because it gave me direct experience with something that I would be doing eventually," explains Hoople. "I found it incredibly helpful that not only was I employed on campus, but I was also learning a lot about my career, future, and goals, because I was learning about myself and doing this within the scope of my education."
Designed to provide students with a deeper engagement with theory through relevant activities or immersion in a complex learning environment, experiential learning is more than career preparation; it is life preparation.
"This is all about learning through experience and developing skills," says Marnie Bickerton, Director of the Career, Community and Experiential Learning Centre in Student Affairs. "Experiential learning allows students to apply their theoretical knowledge in real world contexts. Participating in a student group, tackling a capstone project in class, or working on campus. These are examples of experiential learning opportunities."
Experiential learning allows students to put into practice their course and program content, cultivate professional and community connections, and adopt strategies to help them transition to their career. The approach is intended to ensure that graduates have the skills they need to succeed as global citizens, in the evolving labour market, and in complex research environments in academia, government labs, and the private sector.
"Experiential Learning also provides connection to educators outside the classroom," says Bickerton. "It allows us to interact even more closely with employers, with industry, with the community, and learn more about the skills they're looking for."
Experiential learning integrates principles drawn from Indigenous pedagogies, including respect, reciprocity, and reflection, and is inextricably linked to Indigenous ways of knowing, being, and doing.
"Looking through that career development lens, these experiences are really what help develop the skills needed to be successful in life and in your career," reflects Bickerton. "They also help you make informed career decisions and take you down paths and roads that you may not have predicted."
Students can sit down with student involvement advisors who are trained peers that help connect students with EL opportunities. Together, you can determine which experiences are best suited to your personal, educational and career-related goals. Connect with a student involvement advisor today.
Learn more about the six criteria that must be met for something to be considered EL, and the 12 types of EL you can do, on UM's Experiential Learning page.