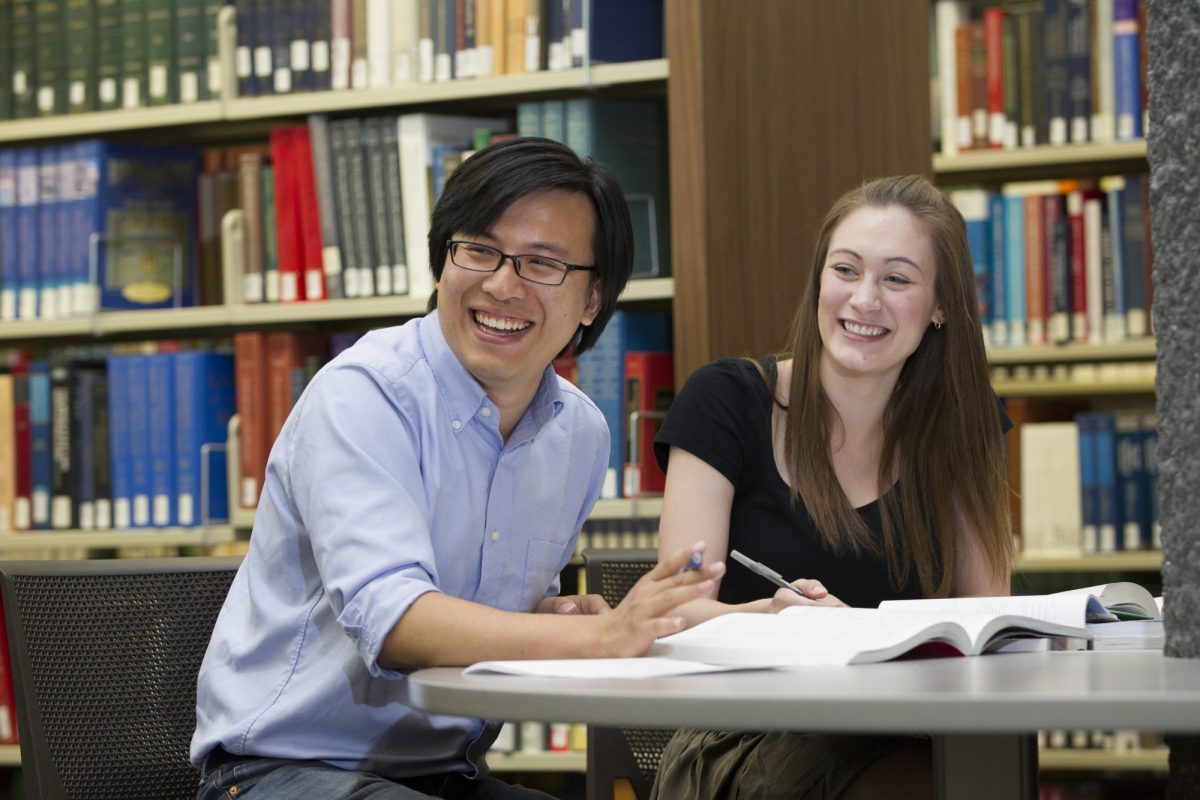 Exciting student employment opportunities with the Academic Learning Centre
The ALC is hiring students who are interested in becoming Writing and Content/Study Skills Tutors, and Supplemental Instruction Leaders
March 13, 2020 —
Do you love to learn? Are you interested in supporting your fellow students to become better writers or understand challenging course content? The Academic Learning Centre (ALC) is looking for current University of Manitoba students, who are returning as UM students in the Fall 2020 term, who would like to become part of their team.
The ALC provides supports to UM students (graduate and undergraduate, full- and part-time) as they develop academic strengths and skills in writing, researching, and learning. ALC services include one-to-one tutoring, supplemental instruction, workshops and online resources.
Training will be provided for all of the positions, and there will be ongoing skill development through the 2020/21 academic year.
Writing tutors work one-to-one with students at any stage of the writing process. They can offer assistance on a variety of writing-related issues such as focus, thesis statement, organization, coherence, clarity, referencing and grammar. One of the most important roles of writing tutors comes in providing encouragement and building student confidence and agency in the writing process.
Current writing tutor Rebeca Heringer, a Ph.D student in the Faculty of Education, explains "As I want to become a professor, I wanted to be able to work in the academic environment and be as close as possible to my career goals. Being able to help students gain confidence in themselves as writers while developing their ability to write more critically."
Jhannine, a fifth year Microbiology student who has been working as an ALC tutor at Migizii Agamik for two years, says "I used a lot of the resources from ALC like attending workshops for study skills and Supplemental Instruction for Chem 1300, 1310 and Stat 1000 before so I thought, what a great way to give back to the university! At the same time, I get to help other students who struggled with some aspects of the class or even if they just need tips on how to study and do well in classes in general."
Content and study skills tutors work one-to-one with students on course content, guiding students as they refine their academic skills and helping them learn how to learn. "What makes me proud to be a tutor is knowing that I helped students who struggled in a class like I did before, whether it is about content or just study skills in general (like exam preparation and stopping procrastination). One of the most profound moments I had as an ALC tutor was when a student came back to thank me for the help and encouragement when she was taking Anatomy class! I felt happy that I can help them in their academic journey," says Jhannine.
The Supplemental Instruction program involves regularly scheduled peer-facilitated study sessions for specific courses that provide students with opportunities to compare notes, discuss course materials, and prepare for exams. Supplemental Instruction sessions are led by qualified students who have previously taken the targeted course and who re-attend all lectures throughout the term.
Patricia, a student in the Faculty of Science, has been working as an SI leader for almost two years. "When I started at UM, the concept of group study session was foreign to me. I started attending SI sessions regularly and found that my SI leader at the time was super helpful, knowledgeable and fun to be around. I have always been good at explaining course material to my peers so I decided to become an SI leader."
Patricia says that she has gained many skills through her work with the ALC, "This position requires a good grasp of organization and public speaking capabilities. Being an SI leader has helped me to foster my organizational and planning skills. Each session has to be planned so that it is most beneficial for the students. Also, I have gained more confidence as I interact with students from diverse backgrounds on a weekly basis. I've learned how to exercise patience and actively listen to others."
Applications for all three positions can be found on the ALC website and are open until early April. For more information, contact the ALC at academic_learning [at] umanitoba [dot] ca or 204-480-1481.