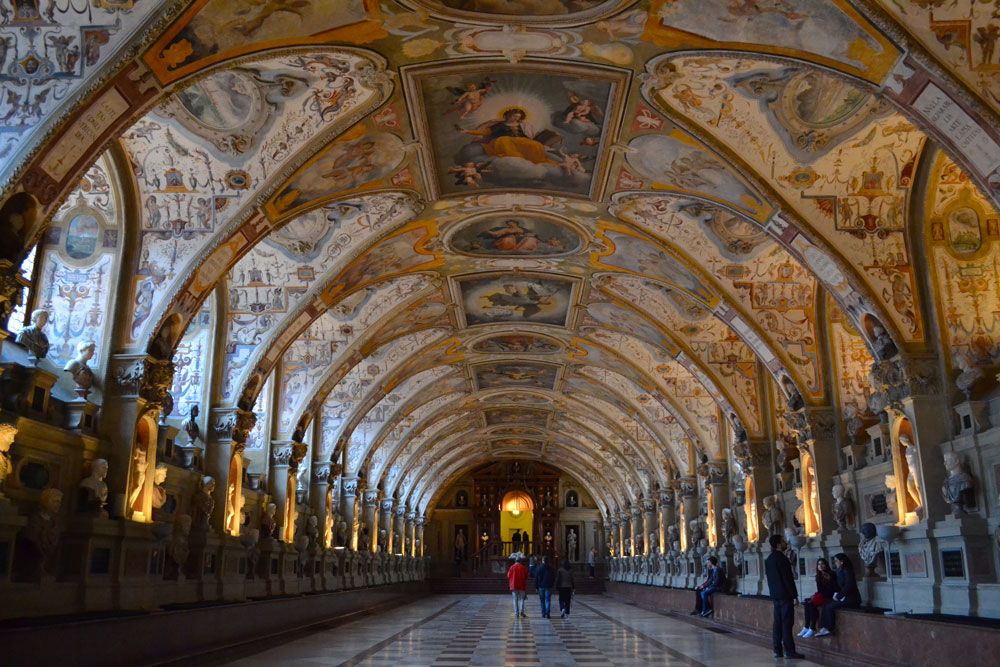 Exchanging international perspectives on design
November 6, 2014 —
University of Manitoba exchange programs bring students to every corner of the world, allowing them to earn credits towards their degrees while embracing a different culture. Faculty of Architecture student Rasna Madhur recently returned from a one-year exchange session at the Technische Universität München (Technical University of Munich), a top European university situated among the historic buildings and landscapes of Bavaria, Germany. She shared her experience with UM Today.
UMT: Why did you decide to take part in this exchange program?
RM: The architecture pre-master's program at the U of M provided me with the opportunity to work among a small number of students with a diverse educational background. Having completed this program, I was eager to further embrace an international perspective where I could work and learn with students and faculty who had diverse international perspectives on design.
UMT: What did you learn while at the Technische Universität München?
RM: I had the opportunity to take studio courses and electives that are not available in Canada. These classes broadened my architectural knowledge by drawing parallels between traditional architecture and new forms of technology, methodologies and experimentation. The majority of the courses involved some level of group work, which gave me a chance to work with other students from around world. The university's location also provided easy access to many countries where I was able to experience first-hand much of the architecture that we have studied and analyzed in various courses.
UMT: What experience did you take away from the program?
RM: Being faced with a number of obstacles, including language and cultural differences, I was able to define what my strengths and weaknesses are. This exchange truly furthered my education and allowed me to grow as a designer. The knowledge and skillset that I acquired while being at the TUM will serve me well into my chosen profession.
"I am a very strong supporter of international exchange programs," says Faculty of Architecture dean Ralph Stern. "They offer students educational opportunities of various kinds, but most of all, they empower students. They empower students by imparting essential skill sets in the art of negotiating complex and unfamiliar terrain and establishing globally-oriented professional networks. As the world changes with increasing rapidity, these will be the required skills and networks of the future. Incorporating these into the educational trajectory grants those students an invaluable edge in making future career choices."

"Students like Rasna are recognizing the value of an education that embraces the diverse perspectives of our interconnected world," says Office of International Relations manager Rhonda Friesen. "The University of Manitoba is making international opportunities for students a priority so that they, like Rasna, can enhance their U of M degree program through the rich learning experiences afforded by living, studying or working in another country."
View some of Rasna's photos below.
[rev_slider munich]