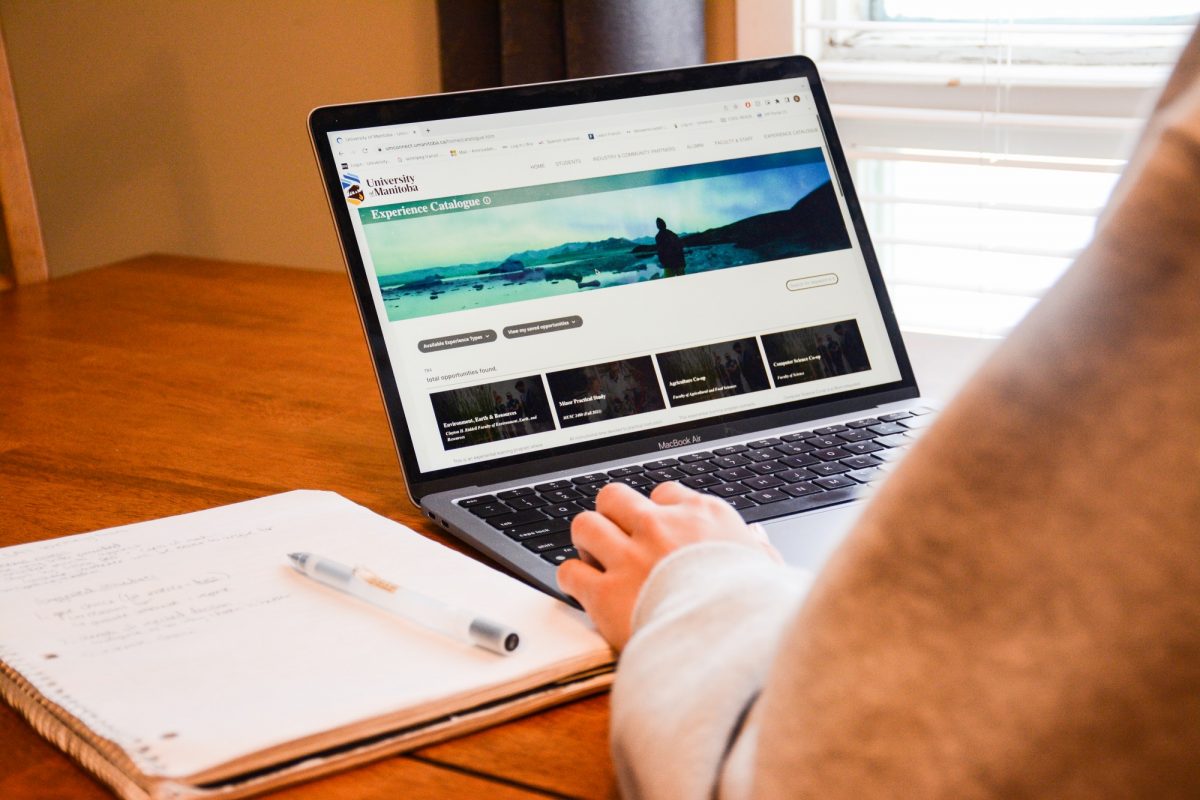 Everything you need to know about UMConnect, the University's Experiential Learning Platform
January 30, 2023 —
If you are a new or returning student, UM has tools available to help as you continue your educational journey and as you develop your career.
One of these essential tools is UMConnect, the university's platform for experiential learning.
What is UMConnect?
UMConnect is an online home for both curricular and co-curricular experiential learning. Users can browse the site's Experience Catalogue and find new opportunities to apply their learning from classes in many contexts. Through this platform, student users can access their historical co-curricular records (from 2020-2022) and apply for and manage their co-op enrolments.
Formerly known as CareerCONNECT (which connected students with career opportunities), UMConnect is an online platform where students can explore the Experience Catalogue, student involvement opportunities, internships and co-op programs, as well as browse career opportunities with on and off-campus employers. It is the home of the Career Services job board, as well as the Agriculture, Computer Science, Engineering, Environment, Earth & Resources, and Science Co-ops and Work Study Program.
What is the Experience Catalogue?
The Experience Catalogue, accessible through UMConnect, is a listing of all of the experiential learning opportunities and student involvement activies at UM. It lists in-course (curricular) options, as well as outside of the classroom (co-curricular) ones. You can learn about the types, see your options, and determine what opportunities make the most sense for you. Find out what opportunities are available, and what you can learn from each, in the Experience Catalogue.
How do I access UMConnect?
Upon enrollment, all UM students have a UMConnect account created automatically. Students can visit umconnect.umanitoba.ca, click on student login, and sign in with their SSO (single-sign-on) credentials, as with most university services. From there students can use the left-hand menu to look at the different modules, browse the job postings and involvement opportunities, sign up for events or workshops, and if eligible, register for co-op or work study opportunities.
Visit UMConnect here: http://umconnect.umanitoba.ca
Once you've learned about EL online, you may still have questions. You can sit down with a student involvement advisor, a trained peer who helps connect students with EL and involvement opportunities. Together, you can determine which opportunities will help you meet your personal and career goals. Connect with a student involvement advisor today.