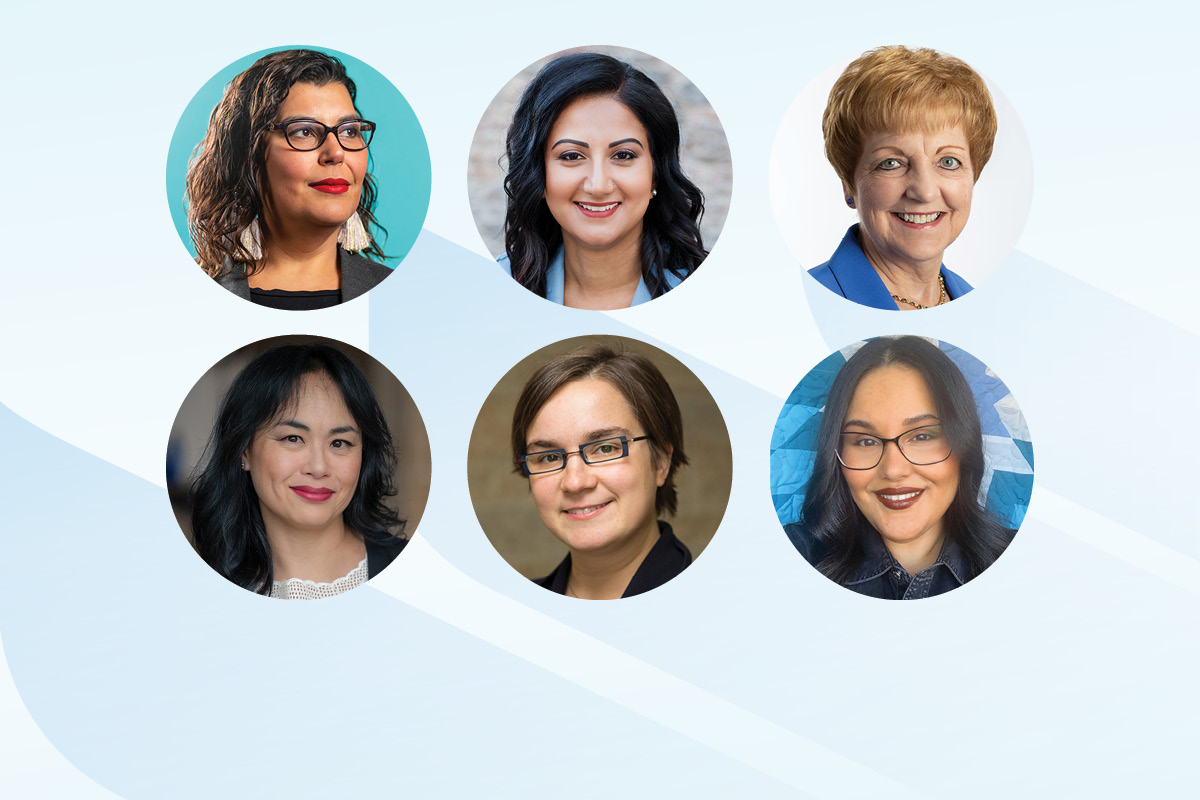 Embrace gender equity
March 7, 2023 —
The University of Manitoba and institutions like it are addressing monumental challenges and have promoted peace and good governance around the world. But some problems, like historical and ongoing and deeply rooted inequities, have not been dismantled and they continue to impact half the world's population.
It is in this vein that International Women's Day (IWD) asks us all to embrace gender equity and women's liberation because, as the IWD website reads, "Equity isn't just a nice-to-have, it's a must-have."
For the past few years, the pace, depth and extent of conversations the University of Manitoba community has been having around equity have increased through initiatives such as the development of the new Strategic Planning process, through work by the Anti-Racism Task Force and collaborations with the University of Manitoba Black Alliance, through the President's Task Force Equity, Diversity and Inclusion, and through The Path Forward Report and the creation of the Executive Lead (Equity, Diversity and Inclusion).
Journalist Eternity Martis continued that important conversation on gender-based violence as the Knight Distinguished Lecturer, which returned after a two year hiatus, on March 8 and 9. Hearing diverse voices and understanding the lived experiences of all women—Indigenous, Black, racialized, 2SLGBTUIQ+, and those with disabilities—enables us to grow and achieve our higher ideals, especially when we hear from women impacted by socio-economic, able-ist, colonial, and racist systems of oppression.
"International Women's Day historically is important for highlighting activism, empowerment, and community for working-class women, as well as women globally who resisted colonialism and imperialism," says Distinguished Professor Tina Chen, Executive Lead (Equity, Diversity and Inclusion). "IWD insists we recognize diversity in women's lived experiences. IWD thus is a call to action, to understanding that women's liberation is integral to a socially just world, and to remembering that feminism must include liberation for all marginalized and minoritized genders."
Other IWD events that provided opportunity for engagement in these issues included:
A panel discussion on gender equality and sustainability hosted by the Office of Sustainability
What it takes to be a champion: Tales from a three-time Olympic gold medalist, Marnie McBean
A seminar on discriminatory laws, policies, and practices facing Iranian women in their daily lives, and how we can aid those working towards a more equitable society.
This year for International Women's Day, UM Today shared the stories of women who have made impacts on health equity, and the Rady Faculty of Health Sciences asked several students and faculty members to reflect on what it means to embrace equity.
Yeyoung Won is a second-year medical student. Born in South Korea, she identifies as a queer immigrant Asian woman. She is an active member of the Max Rady College of Medicine's 2SLGBTQIA+ student interest group and student curriculum working group.
"Embracing equity means ensuring that the population of the Rady Faculty reflects the population we will serve as future health-care professionals," Won said. "This requires representation from all communities, not just to meet an equity, diversity and inclusion quota, but because it will improve our health-care system and the quality of care our patients receive.
"The incredible work being done by the student curriculum working groups and the recent EDI/Global Health Conference organized by the Manitoba Medical Students' Association show that we can have a positive impact even at this stage of our training. I'm excited to see my generation carry our passion for equity and diversity into our future careers."
Read more stories of women who have made impacts on health equity, carving a path before us to create a better way forward.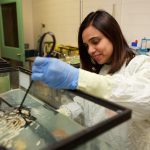 Read more from the Rady community, including Dr. Devi Atukorallaya an assistant professor of oral biology in the Dr. Gerald Niznick College of Dentistry and a researcher at the Children's Hospital Research Institute of Manitoba. "We live in an era of global inequity challenges like poverty, climate change and access to basic human rights," said Atukorallaya, who was educated as a dentist in her home country of Sri Lanka. "Women are particularly susceptible to these challenges. It's very important to educate, empower and increase awareness about equal opportunities for women."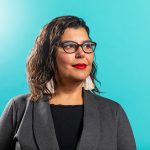 Dr. Marcia Anderson,and five other UM community members have been named as Canada's most powerful women. "Anti-racism is a core foundation of our work at this time. Explicitly identifying the obstacles experienced by Black, Indigenous and other racialized women and intervening in structural ways is how we will work to break the bias," she says.
Raman Dhaliwal maintains an unprecedented dual role within the University of Manitoba, acting
as both associate vice-president (administration) and executive director of the Rady Faculty of Health Sciences. She was a key player in Manitoba's COVID-19 response, and was named as one Canada's Most Powerful Women: Top 100 Award Winner in the Emerging Leaders category. "Most of the time, when I'm at different meetings, there aren't a lot of people my age, my colour and even my gender sitting around the table with me," she says. "It goes to show that if you work hard and are open to learning new things, you'll be rewarded for the time and effort you put in."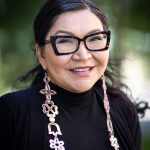 Margaret Hart joined the College of Rehabilitation Sciences in the role of Ininiw scholar. In this role she has been working toward a complete rebuild of the occupational therapy program to incorporate Indigenous ways of knowing, being and doing. "The vision and mission of each community vary. At the end of the day, we are all striving for the same thing: self-determination," she says.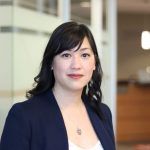 Dr. Christina Kim has distinguished herself as a leader and innovator at CancerCare Manitoba and who is committed "to grow as a confident and capable leader, and as a mentor to other women."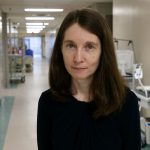 Dr. Ruth Ann Marrie, recently received the Barancik Prize for Innovation in Multiple Sclerosis Research for her discoveries that deepen the understanding of how and when multiple sclerosis (MS) evolves.