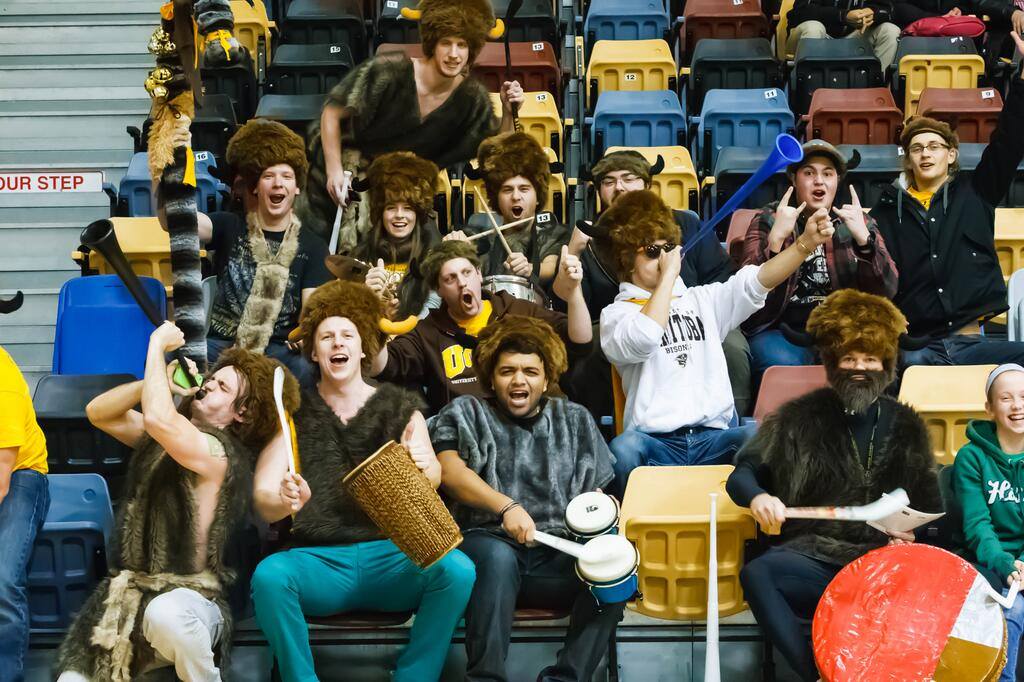 Discover your campus spirit in a student group
September 2, 2014 —
Being a new student on campus can mean feeling a little disconnected. But making connections becomes easy when you find a group of people who share similar interests.
With over 140 student groups on campus, there is truly something for every student. Groups span a variety of activities: academics, culture, politics and hobbies. And if you don't find something you like you can always start your own.
"The student groups are the backbone of this school and are all so amazing," says Daria Lukie, Vice-President Student Services. "They are so active and put on events all the time with little to no money and they do it out of the love of their hearts as volunteers."
Lukie says some of the more popular groups include The Big Horns, UMSwing, the Greek sororities and fraternities, the Indian Students' Association, the Pakistan Students' Association, the Muslim Students' Association, and Segue (a Christian faith-based group).
One of the newer (and louder) groups on campus is The Big Horns, a group devoted to increasing campus spirit.
Kevin Oliver, treasurer of the group, says, "We help students find a sense of belonging at the U of M through participation in on-campus events, facilitation of friendships and role-modeling of positive and supportive behaviour. The biggest reason to get involved with The Big Horns is that it gives you a chance to connect with other students here at the U of M, to build lasting friendships, and to get behind something that's bigger than just a few people."
In addition to this, joining a group will help you gain new skills and will show you were actively involved in student life on your resume.
Emily Sinclair, president of UMSwing, a group dedicated to teaching and learning the many different styles of swing dancing, found that her group has been one of the highlights of her university career.
"I joined UMSwing almost three years ago at the recommendation of a friend and haven't looked back. Since joining I've met some of the best friends I've ever had, travelled to places I had never thought of, and learned some really fantastic moves. I hear so many people tell me that they can't dance because they have two left feet, but UMSwing is so much more than the dancing, and the dancing is structured in such an easy to learn fashion that you really have no excuse," she says.
Some of the more unusual groups include the U of M Hoopers, who practice hula hooping once a week, and hula hoop at events; and the UMStrat, a club that organizes video and card game tournaments.
And of course, there is everything in between.
Sometimes the most intimidating part of getting involved is finding the courage to attend your first meeting or event – but the groups are always looking for more people and would be thrilled to have you join them.
Lukie encourages students to visit her at the UMSU office, 101 University Centre, if they want help finding a group that is right for them.
You can also check out all of the great groups U of M has to offer from September 15-19 during Student Group Recruitment Week in University Centre, where the groups set up booths explaining what they do and how to join; on the UMSU website and UMCommunity Link website, where full descriptions are listed for each group; and in your UMSU Agenda on pages 36-39.