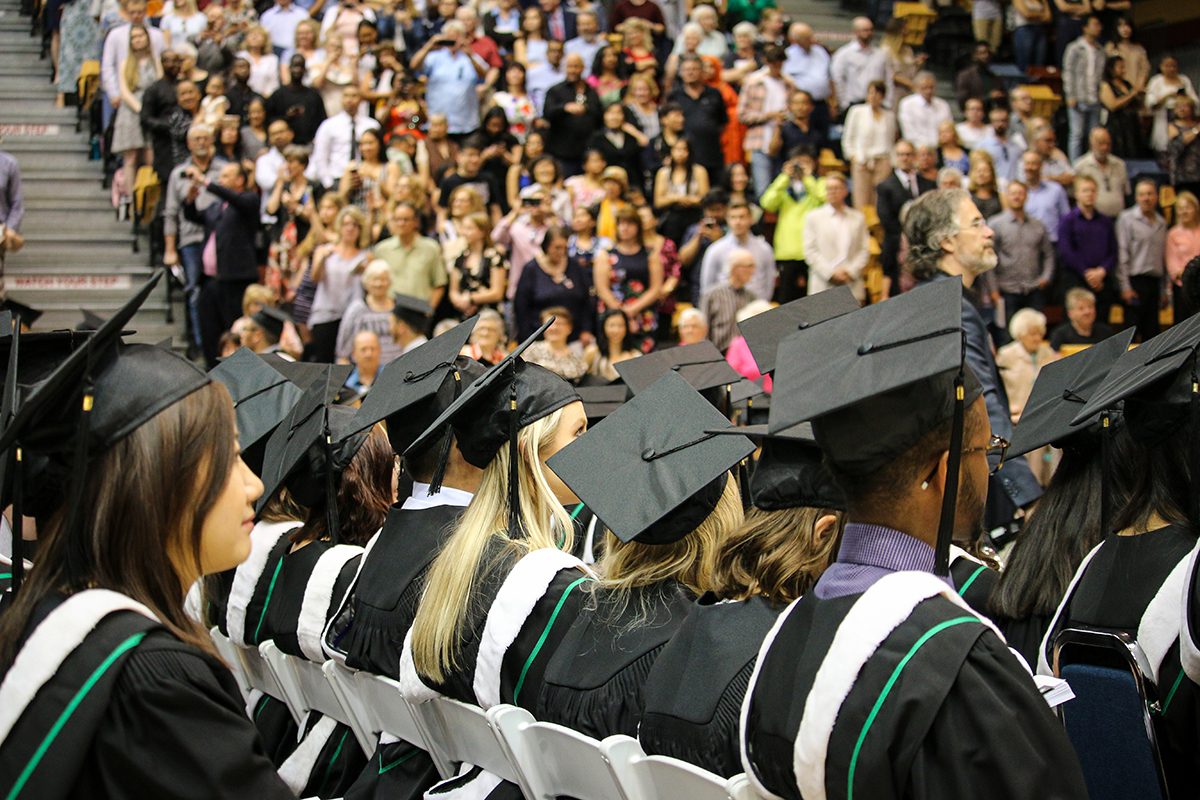 Dear friends and families
What to expect from a convocation ceremony
The Convocation Ceremony is a unique celebration and tradition that welcomes new graduates to the UM alumni family! Each ceremony usually lasts approximately two to two and a half hours, and consists of conferring an honorary degree, an address to the graduands, and the issuance of special awards, followed by the conferring of degrees and diplomas by the Chancellor.
The ceremonies are held inside Investor's Group Athletic Centre. Before you attend, there are a few key points to keep in mind:
Ushers, they wear blue gowns – they are the hard working staff at convocation. If you have any questions please reach out to one of them.
The bleachers are standard seating for guests and are accessible from the third floor.
Children are more than welcome to attend the convocation ceremony. Please be advised that large objects such as baby strollers and carriers are not allowed on the stairs or in the aisles. There will be areas to park these large items.
When the graduation ceremony is complete, the graduates will proceed to the designated reception area. All guests are invited to meet their student in the reception area, which is in the James Daily Field House.
Accessibility for all our guests – seating and parking.
Accessibility seating for guests is located on the main floor of the Investor's Group Athletic Centre ceremony area.
A wheelchair is available to help guests with mobility issues to their seats.
Please identify yourself to one of the Ushers in blue gowns, they will be happy to assist you.
Accessible parking is located off Sydney Smith Street, in parking lot "P".
Fire safety: all of the ushers are required to attend a meeting with a fire marshal to discuss available exit routes and safety procedures. Emergency responders are on standby, on the first floor of the Investor's Group Athletic Centre. In case of any emergency, look for an usher in a blue gown.
For family and friends who are unable to attend Convocation, our ceremonies are webcast live. Shortly after each ceremony the webcast is archived.