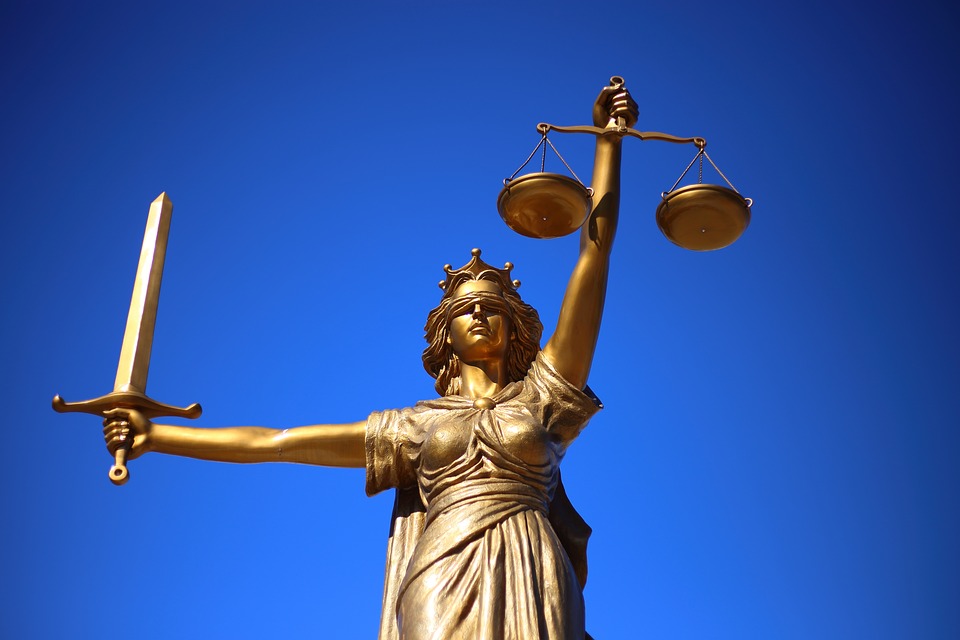 Court Clerks from Manitoba Wanted
Working at Canada's upper-level courts is an invaluable experience for new law grads
August 28, 2023 —
Matthew London doesn't graduate from the University of Manitoba's Faculty of Law until next spring but he already knows he won't be practicing law in the traditional sense right away – and that's fine with him. He's secured a clerkship at the Tax Court of Canada in Ottawa for 12 months, which is where he will complete his articles. Mackenzie (Mack) Cardinal, class of 2023, is currently busy clerking for the Alberta Court of Appeal. London's classmate Heather Morris will follow in Cardinal's footsteps to the ABCA next summer. Obtaining clerkships after graduation has been rare for UM Law students recently, but the Federal Courts and Career Development staff at Robson Hall hope more Manitoba students will take note of the invaluable opportunity and apply.
Each November, Career Development Coordinator Lisa Griffin brings in guest speakers from the various upper-level courts in Canada, including UM Law alum, The Honourable Mr. Justice Roger Lafrenière [LLB/1982] from the Federal Court, to share information with law students about the benefits of clerking after graduation.
Unique and privileged insight
"I have fond memories of my time spent at Robson Hall and am very proud of being a member of the famous Class of 82," Lafrenière reminisces. "A few weeks ago, a great majority of us got together to celebrate our 40th Call to Bar anniversary. The Federal Courts' Law Clerkship Program is a wonderful extension of that learning and social experience. It is an opportunity like no other to spend a year working collaboratively on files involving exciting and evolving areas of the law, including immigration, admiralty, aboriginal, intellectual property law and national security, to name but a few."
"Clerking with the Federal Courts has many benefits. Aside from improving one's research, writing and legal analytical skills, the close mentorship by a judge provides a unique and privileged insight into how decisions are made."

– The Hon. Justice Roger Lafrenière
"The Chief Justice of the Court has repeatedly stressed the importance for diversity, as well as regional diversity on the bench. That holds true for our law clerks who should reflect the society the Court serves," Lafrèniere emphasises. "We strongly encourage law students from Manitoba, who have been sadly unrepresented over the past few years, to apply."
Since 2019, one Robson Hall student clerked at the Federal Court of Appeal, three at the Federal Court of Canada, and four at the Tax Court of Canada. Cardinal and Morris are the first two to be going to the Alberta Court of Appeal.
Trina McFadyen [LLB/2000], Director of Professional Development at the UM Faculty of Law, said some law students from Manitoba may consider clerkships at federal law courts to be beyond their reach. "Clerkships are something that UM Law students may not naturally have on their radar as there are no after-graduation clerkship opportunities available through the Manitoba courts, one of the few provinces where this is the case," says McFadyen. "However, our students have successfully secured judicial clerkships with all levels of court, from the Supreme Court of Canada to various federal and provincial courts."
"The quality of education received at Robson Hall combined with the calibre of our students mean they have just as good a chance as any Canadian law student in being accepted as a Court clerk. I am working to encourage more students to put in a clerkship application as this is an invaluable experience and will add lasting value to their professional profile."

– Trina McFadyen [LLB/2000], Director of Professional Development
McFadyen cites local practitioners Dayna Steinfeld [BA/2009, JD/2012], now at Raven Law (Winnipeg) and Sacha Paul [LLB/2002], most recent President of the Law Society of Manitoba and lawyer at Thompson Dorfman Sweatman, as examples of UM alumni who clerked at the Supreme Court of Canada and returned to successful careers in Manitoba. In turn, Steinfeld recalls four other Robson Hall graduates who clerked at the SCC including Johanna Caithness (LLB/2007, Fillmore Riley, MB), Jason Roberts (LLB/2010, Dentons, BC), Dan Byma (JD/2012, Fasken, BC), and Miranda Grayson (JD/2015, TDS, MB). Terra Welsh (BA/2004, LLB/2007, TDS) clerked at the Federal Court.
Absolute highlight
Steinfeld, who was recently presented with a Faculty of Law Emerging Leader Alumni Award, clerked for the Honourable Justice Marshall Rothstein after articling. "My clerkship is an absolute highlight of my legal career," she says. "I gained knowledge and skills that continue to be of immense value in my legal practice. An appellate clerkship is a year-long intensive training course in written and oral advocacy, in high-level and complex research and analysis, and in the most pressing legal issues in the country. The experience has been nothing but an asset in my practice and I encourage all law students to continue pursuing clerkships."
Steinfeld encourages Manitoba law students to apply for Federal clerkships even if they take students away from home even temporarily. "Many Manitoba lawyers with thriving legal careers have completed clerkships and returned to Manitoba to find great professional success," she says. "Based on the excellent education and training they receive, Robson Hall students are well-equipped to follow in the footsteps of Manitoba grads who have done clerkships in the past."
An unparalleled learning experience
The next generation of law clerks are already appreciating the benefits of clerking. Three months after exiting Robson Hall as a student for the last time, Mack Cardinal can confirm that the rumours are true. "There is really nothing like the clerking experience," he says. "Not only do you get the opportunity to work alongside very accomplished legal minds on complex and challenging legal questions, but you also forge personal relationships with them that will stick with you after you leave your clerkship."
"The ability to speak with judges directly and candidly about what you saw in the court room or in a factum is an unparalleled learning experience. It provides an excellent foundation for your written and oral advocacy skills that you will take with you into practice."

– Mackenzie Cardinal [JD/2023], ABCA Court Clerk
Following his year at the ABCA, Cardinal will article at Osler, Hoskin & Harcourt LLP in Calgary for five months as per Law Society of Alberta requirements. Still mostly unsettled in what he wants to practice, he says he is leaning towards labour and employment or administrative law generally.
Cardinal applied for the clerkship in the first place because "it offers a unique opportunity to pull the curtain back on legal decision making." He explains, "I thought it would be interesting to see how a decision develops in each stage of the appeal process and the considerations that go into a judge's reasons."
Regional Diversity
Matthew London applied after Justice Bruce Russell from the Tax Court of Canada visited Professor Michelle Gallant's Tax class last November expressly to promote the clerkship opportunity to Manitoba law students. "In speaking with him after class, I found out that he was not hearing cases in Winnipeg that week (the TCC is a travelling court), and made the trip solely to talk to the class. It was then that I understood that the Court was serious about getting applications from a more regionally diverse group – including us here in the prairies.
"I figured it was worth a shot applying. In the fall semester of 2L, I did well, including in Income Tax (important for anyone thinking of applying). I got my reference letters and application all together and sent it off," says London.
London was first drawn to study law because of the ability it gives someone to work with and help a wide variety of people in a number of different ways. "Law gives you the chance to get to know people and their situation or their business and find a solution for a problem that is unique to them," he says.
Interested in a career in tax, financial planning, and real estate law, London describes himself as having always been analytical and advocating for what he believes in. "I am happy with the decision I made to study law," he says. "I have found areas of law which I find interesting and I am looking forward to clerking."
Happy to encourage other students to apply, he shares the following insights about the process.
Extensive Interview
"I found out in early February that I had been invited to interview in Ottawa. The screening/ interview process was relatively extensive. First, there was a memo assignment on a TCC case two weeks before my interview.
"At my in-person interview, I had to present another case to a panel of Judges of the Court where they asked me questions and asked for my thoughts on the case I selected. The case I selected was an SCC case, so I had to know how the case and issues had progressed from the TCC to the FCA to the SCC. I was also asked about the other case which I had written a memo for two weeks earlier. I had been prepping for the Bowman Tax Moot at the time of my interview, which I know helped me.
"At the conclusion of the interview, I was given a tour of the Court premises by Alex Barnes [JD/2022], a current TCC Clerk who is a Robson Hall graduate. I received a call the next day with an offer."
Despite the rigours of the interview process, London highly recommends law students apply for clerkships post-graduation. "It is a unique opportunity for recent graduates to obtain their articles," he says. "At the Tax Court specifically, it hires 18 Clerks – all recent graduates. I will get to work directly for Judges who are experts in the field and live in Ottawa for a year."
One very special opportunity included in clerking at the Tax Court is that it arranges a Career Fair especially for its Clerks. "Large national firms, tax boutiques, the DOJ, CRA and other government departments all come to this event that is put on for the Tax Court Clerks to secure post-clerkship jobs," says London. "I am looking forward to seeing the opportunities available to me."
Heather Morris will commence her clerkship with the ABCA in the summer of 2024 and will complete her articles at Norton Rose Fulbright in Calgary. "I was inspired to apply for clerkships because I believe people are our most valuable resource. As such, I see great value in receiving mentorship from esteemed leaders of the legal industry," says Morris. "I am excited to observe how justices of the Alberta Court of Appeal consider questions of law, perceive different styles of argumentation, and make impartial decisions. Clerkships also allow students to understand a court's inner workings, which will assist them in reading judgements or litigating in the future."
"Every clerk I have connected with has spoken highly of the clerking experience. One clerk explained that clerkships allow you to spend more time researching and understanding a question of law without the time constraints and client expectations that come with working at a firm. I look forward to deeply understanding the law and the Alberta Court of Appeal during my clerkship next year."

– Heather Morris, 3L
Currently, the Faculty of Law offers Clerkships for academic credit to third-year law students at the Manitoba Court of King's Bench and the Manitoba Court of Appeal. Information about clerking at law courts across Canada after graduation is available on the Faculty of Law website.