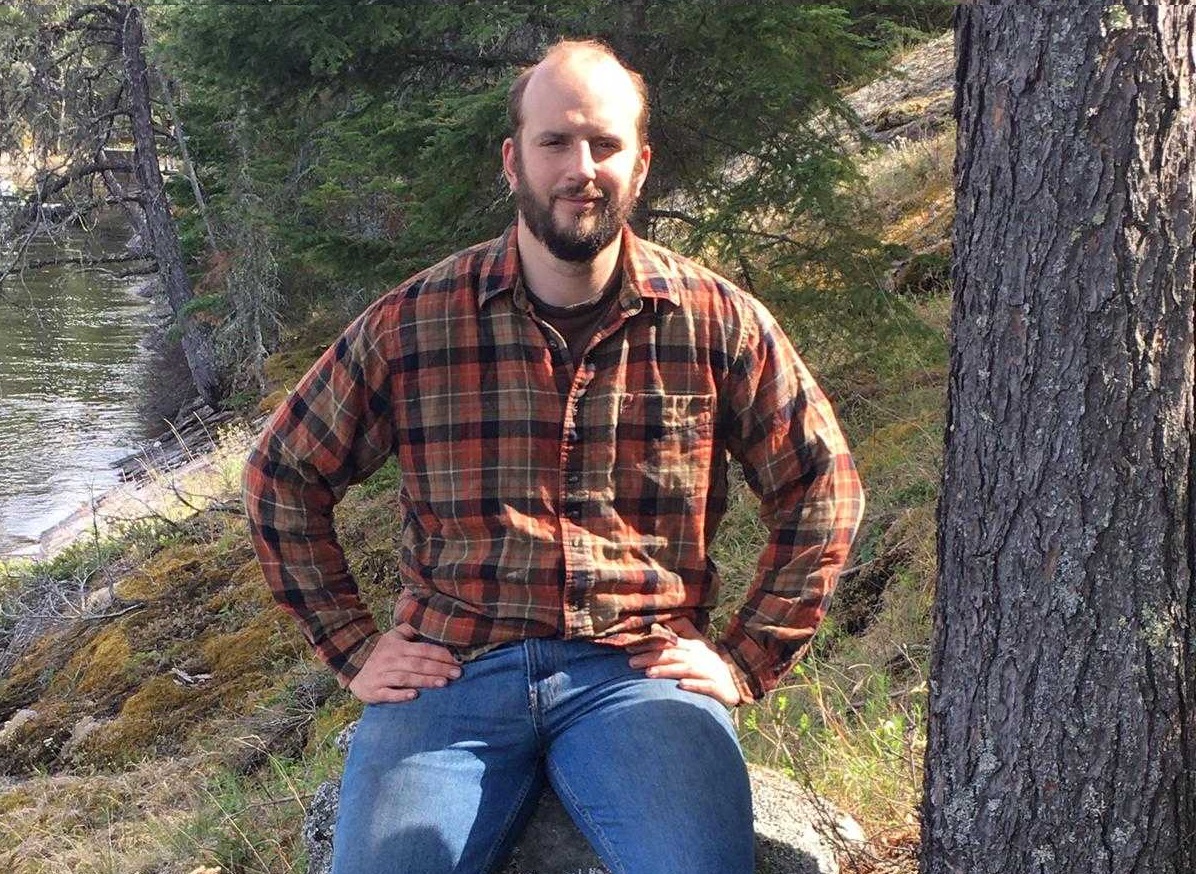 Convocation 2020 – Governor General's Medal Recipients
June 29, 2020 —
Meet some of the incredible members of the University of Manitoba's class of 2020.
Today, these six exceptional students will be awarded the Governor General's academic medals, for outstanding achievement at their level of study.
Robert Bertrand – Doctor of Philosophy (Major: Chemistry)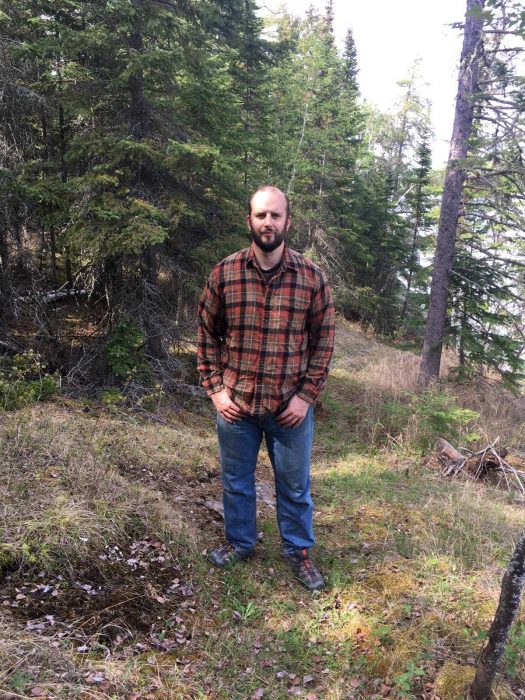 When Robert Bertrand found out he'd won the Governor General's Gold Medal for highest academic achievement in coursework for a doctoral degree, he first thought of his late parents. Both passed away when he was young, so they never got to see their son graduate from university. Born and raised in Winnipeg, after high school Bertrand joined the Canadian Forces in the medical branch, with an idea of becoming a doctor someday.
But now he is at the Lawrence Berkeley National Laboratory in California, developing biofuels for a world hungry for sustainable energy, using skills he gained at the University of Manitoba. In his graduate studies at UM, Bertrand had been investigating the biosynthesis of naturally occurring molecules, examining how lichens can be used to make medicines or industrial additives.
"My PhD program was a wild ride, and the Governor General's Gold Medal is a momentous punctuation mark to conclude this chapter of my life," he said.
Jordana Sommer – Master of Arts
Jordana Sommer is receiving the Governor General's Gold Medal, with a Master's degree in Arts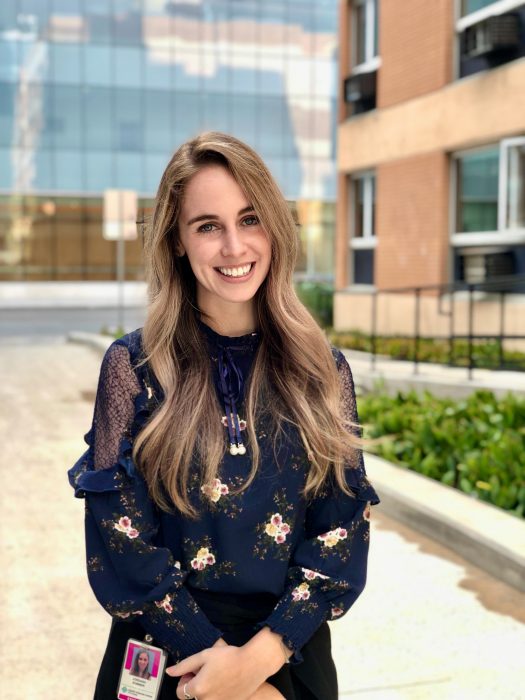 from the October 2019 convocation, and is now a doctoral student in clinical psychology.
She says that during her undergraduate years she worked with mentors and supervisors who ignited her passion for research and provided various enriching training opportunities. "The chance to continue working with them motivated me to pursue graduate studies at UM."
Sommer is passionate about helping those who are experiencing mental health difficulties.
She explains: "Although progress continues to be made in reducing stigma related to mental health issues, I think it is really important to continue learning more about mental health and raising awareness about mental health difficulties in order to continue minimizing stigma."
Her work has earned her awards and scholarships throughout her postsecondary training, including Master's and Doctoral funding from the Canadian Institutes of Health Research and various other international, national, and institutional awards.
Sommer hopes to eventually work in a hospital setting, spending time on both research and clinical work.
Her advice for students: "Success isn't always about tangible outcomes and extrinsic rewards. Success can take the form of personal growth, gaining comfort with a new skill or in a new domain, or can be defined in any other way that is personally meaningful to you."
Delica Leboe-McGowan – Bachelor of Science – Honours
Remote learning via computer instruction during the pandemic is really no big deal for Delica Leboe-McGowan, who completed high school through the Manitoba Independent Study Option (ISO) after finishing Grade 9 at Balmoral Hall.
She says: "The recent shifts towards remote learning have made me all the more grateful for my past experience with distance education."
Leboe-McGowan entered UM as a President's Scholar and with a QEII Entrance Scholarship, and since then has earned numerous awards for her academic prowess in science, including the Women in Computer Science Scholarship in 2019. She is graduating this month with a joint honours degree in physics and computer science with both the University Gold Medal in Science and the Governor General's Silver Medal, awarded to the undergraduate student who achieves the highest standing in a Bachelor degree program.
Aiming to pursue a career in astrophysics, Leboe-McGowan says she has always "gravitated" to numerical fields of study.
She advises students struggling with their coursework not to get discouraged. "University feels hard because it is hard. Every course I have ever taken pushed me to the brink of tears on more than one occasion. The best trait you can possibly have as a student is perseverance."
Kasidy Harder – Bachelor of Science
A graduate of Steinbach Christian High School, Kasidy Harder grew up on acreage where he
cared for a retired racehorse, acquiring a deep appreciation for all living things. He entered UM with a Governor's General Bronze medal and a QEII Entrance Scholarship, but was not certain which career path to follow.
Graduating UM this year having earned the Governor General's Silver Medal, Harder explains: "Education, nursing, law and medicine all were professional programs that I was interested in working towards; all were attractive because of the potential to help those vulnerable in our society."
Eventually, he found physiology and molecular biology of special interest, and related to his personal passion for nutrition, fitness, general wellness. This coming year, Harder is looking forward to continuing work in a biology lab using DNA to help locate and track endangered species in Manitoba aquatic environments.
He says: "The combination of the lab courses I took and my employment in the lab really gave me unique experiences for which I am grateful. Also, the labs allowed me to get to know my classmates differently than in lectures, and looking back, I realize most of the friends I made throughout my degree were from my lab courses."
Vanessa Bromley – Diploma in Dental Hygiene
Vanessa Bromley will never forget completing her last month of school in the midst of a global pandemic. But she was undaunted, as even a pandemic could not alter her passion to complete her training as a dental hygienist and care for others' health.
She explains: "A large part of the reason I chose dental hygiene as a profession was to be able to meet and help a variety of people over my lifetime. Having the ability to make positive changes in someone's oral and overall health while building lasting relationships makes my career very valuable to me."
Bromley worked in a dental office doing administrative work for four years while taking classes at UM, and plans to continue working with her employer as a dental hygienist following graduation.
A graduate of Collège Sturgeon Heights Collegiate, Bromley received a number of scholarships and honours, the most prestigious being the Governor General's Bronze Medal for highest standing in a diploma program of at least two years other than Diploma Agriculture.
But she's not one to rest on her laurels. She notes: "I am looking forward to diving right into clinical dental hygiene for the first few years of my career and complementing it with part-time work in an educational position in the future. I am passionate about education and would love to be able to train our next generation of dental hygienists."
Pete Giesbrecht – Diploma in Agriculture
"It's never too late to follow your dream," says Pete Giesbrecht, who just completed his diploma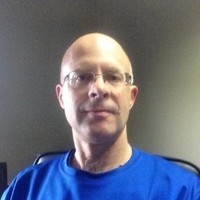 in agriculture, along the way managing to receive the Governor General's Bronze Medal for the highest standing in the two year course.
He knows of which he speaks. He grew up on a small farm and graduated high school from Nellie McClung Collegiate in Manitou, MB. After three years of Bible College, he got married and started a family. He had always wanted to attend university, following the path of his father who graduated from the UM diploma program almost 50 years ago. When his own youngest son went off to university a few years ago, it seemed like the right time to get his diploma too.
Giesbrecht has worked for almost 20 years in the ag industry and has done international work in Cuba, Mexico, Congo, Peru and Colombia.
He says: "I have seen the challenges many face with food security and sovereignty. I believe it is our responsibility to share our extensive resources and knowledge with those communities and families who face the daily challenge of creating a sustainable nutritious food supply."
At its 2020 UM Virtual Convocation, the University of Manitoba will confer degrees, diplomas and certificates on 4,255 graduates.
Don't forget to check our UM Student Instagram to learn more about some of the students graduating June 29, 2020. You can also join the 'Convocation conversation' on social media by following #umanitoba2020.