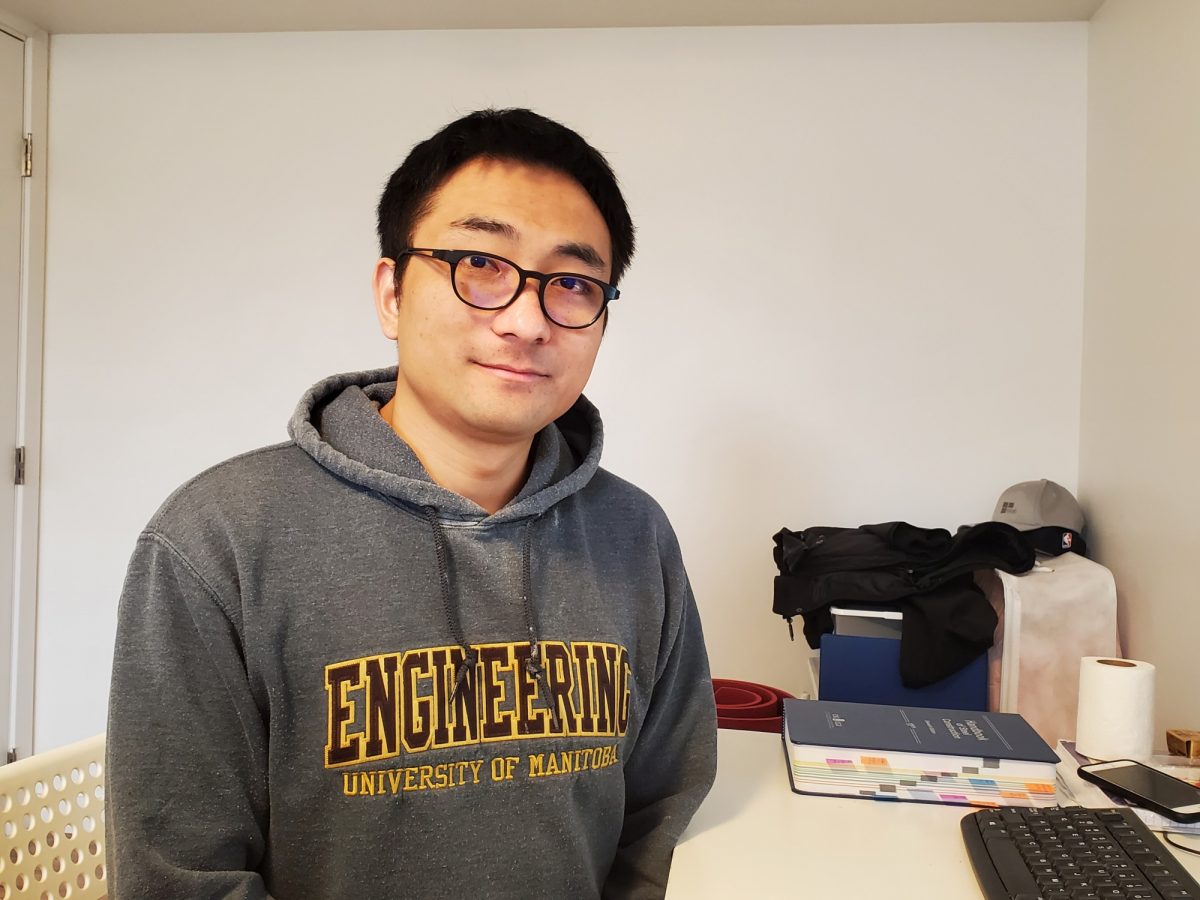 Congratulations to the medal recipients of Fall Convocation 2020
October 22, 2020 —
Meet some of the incredible members of the University of Manitoba's class of 2020. Fall Convocation will be held this year on October 22, join us via Live Stream (5pm for all degrees and diplomas, 7pm for Extended Education: Certificate Programs). These students will receive medals, for outstanding academic achievement.
Yan Wang, Bachelor of Science in Engineering – Computer, Price Faculty of Engineering
GOVERNOR GENERAL'S SILVER MEDAL – Awarded for outstanding achievement at the undergraduate level
When Yan Wang finished high school in Nanjing, China, he searched the world for a place to study and chose the University of Manitoba for its reputation for excellence in research.
"I think Winnipeg is a good place to study. It is very quiet and peaceful," Wang says. "Many people hate the wintertime here, but, in my opinion, the long wintertime is helpful for focusing on study and research."
Wang has a keen interest in Machine Learning (ML), especially in the area of reinforced learning. Wang says machine learning has profoundly changed the world and will continue to change it.
"Machine Learning will have a wider application in the future. For example, a doctor will be able to use artificial intelligence to accelerate cancer diagnostic. Autopilot will be smarter and more useful to reduce accident rate," Wang says.
Among his many awards and scholarships, Wang received the Dr. A.W. Hogg Undergraduate Scholarship and Isbister Scholarship in Engineering in 2017, the Price Scholarship in Engineering and the Grettir Eggertson Memorial Scholarship in 2018 and the Vaughn Betz Engineering Centenary Award and Dr. Kwan Chi Kao Scholarship in Computer Eng. in 2019.
Wang credits engineering professor Dr. Kinsner Witold for recognizing his love of research and motivating him to maintain a high standard of performance. He says Dr. Ian Jeffrey encouraged him to apply for a master's degree and was "an enormous support" through the application process. He's started graduate studies at the University of Alberta and hopes to find work in artificial intelligence after graduation.
Winning the Governor General's Silver Medal is Yan Wang's most treasured memory of UM.
"It's a significant achievement and a recognition of my best efforts," Wang says.
Rachel Jamie Veitch, Bachelor of Respiratory Therapy, College of Rehabilitation Sciences, Rady Faculty of Health Sciences
UNIVERSITY GOLD MEDAL – Awarded for highest standing in an undergraduate faculty, college or school
UNIVERSITY PROGRAM MEDAL – Awarded for outstanding achievement in the College of Rehabilitation Sciences, Rady Faculty of Health Sciences
When the UM's double medal winner daydreams, she is lounging in a sunny Tuscan piazza enjoying the chef's special of the day. But until travel is more of an option, Rachel Veitch, who won both the 2020 University Gold Medal and the University Program Medal will be celebrating in Manitoba.
Veitch lives and grew up in Rivers in southwestern Manitoba. She learned about UM's Respiratory Therapy (RT) program in high school and set her sights on attending the University to complete the course.
"I've always been interested in science and biology and I like learning how things function," Veitch says. "I felt I wanted to practice in a career where I was able to directly help people on a daily basis."
Veitch has been working as a respiratory therapist at Brandon Regional Health Centre since May 2020. She says she decided to study respiratory therapy because clinicians work with people at many different stages of life.
"We are able to participate in the care of newborn babies to the elderly and I enjoyed the mix of being able to use our practical skills while also working with technology," she says.
Veitch's studies were supported by many UM scholarships including the President's Scholarship in 2016, Manitoba Medical Foundation College Entrance Scholarship for Rehabilitation Sciences in 2017 and the University of Manitoba Emerging Leader Award in 2019.
Veitch credits her family for supporting her academic journey.
"Moving away from home for school meant I didn't get to see my family as often as I would have liked, but they were always there to answer my phone calls when I needed to talk to them about school or had problems I needed help with….like tech help from Dad!" Veitch says.
Her favourite UM memories are of her friends in the program.
"As the RT program has such small class sizes and you are spending every day with the same group of people, you become quite close friends," Veitch says. "Janelle Lazaro and Eric Yuen made lab classes particularly fun with their sense of humour and their ability to keep situations light."
An exceptional student throughout her time at UM, her advice to future students is non-academic in nature. "Although the goal of attending university is to receive an education, it is also important to build connections," Veitch says.