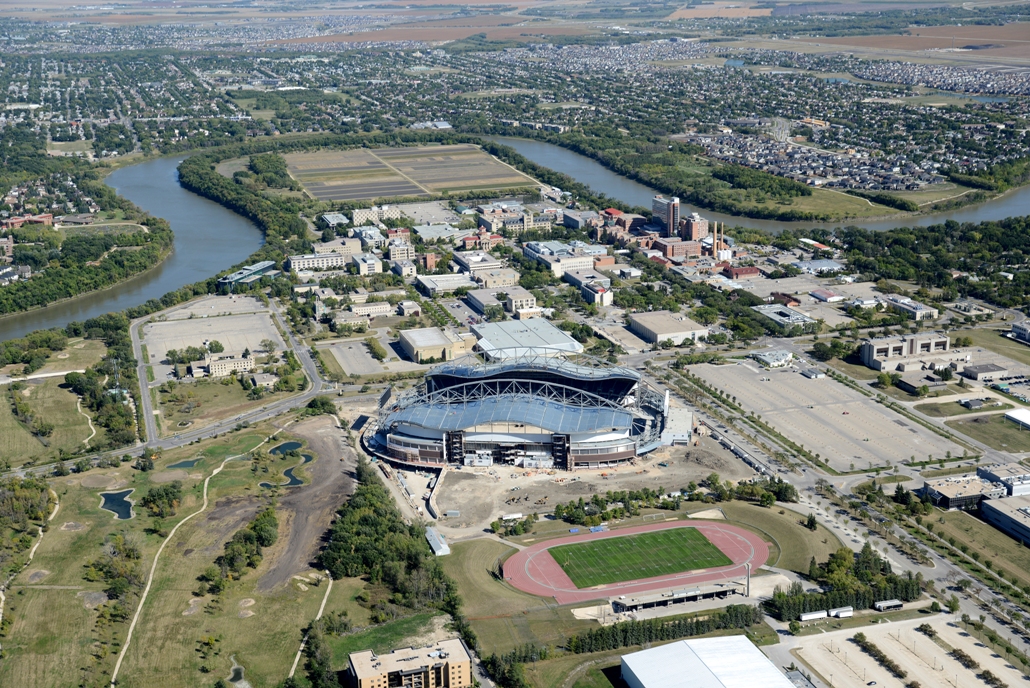 Cleaning up our shoreline of the Red River — All are welcome to help
September 22, 2014 —
The Watershed Systems Research Program (WSRP) is coordinating a shoreline cleanup, along the Red River around the University of Manitoba on September 26, 2014, and volunteers are welcome to join this rewarding activity. Think of it as Campus Beautification, The Aquatic Day.
This activity is part of the Great Canadian Shoreline Cleanup, and one of many cleanups happening across Canada in September.  This cleanup is open to students and staff from across the university.
"It's a great opportunity to get students to do good for their local environment," says organizer Selena Randall, WSRP research development coordinator.
Volunteers are asked to wear waling shoes or rubber boots, and long pants. Bags and gloves will be provided, and organizers will record and catalogue the types of garbage materials found, though Randall said it more of an estimate than a scientific count.
The cleanup will run from 10 a.m. until noon on September 26, and registrants must attend a safety briefing at 9.30 a.m at the Soil Science Shed opposite Ellis Building. A pizza lunch will be provided to all registered participants. Any staff member or student interested in helping to clean the shoreline around our campus should email professor Randall at selena [dot] randall [at] umanitoba [dot] ca.
The event will be cancelled should it be raining as the shoreline will become too slippery and dangerous, Randall said in a Sept. 19th email to registered volunteers.
"I walked the shoreline this morning (and got caught in that hailstorm as far from a building as is possible to be!), and  I can confirm that there is a fair quantity of garbage along the shoreline, so we will be making a difference to the environment on our doorstep. I also saw plenty of squirrels, lots of birds, deer and a beaver," she wrote.
About the WSRP
The Watershed Systems Research Program (WSRP), based at University of Manitoba, was established by the Government of Manitoba in 2010, in response to recommendations by the Clean Environment Commission and the Lake Stewardship Board:
to enhance the quality of the water resources in Lake Winnipeg and its watershed;
and to put the province on a path to a cleaner lake.
The Watershed Systems Research Program supports and leads research initiatives to advance the science and technology necessary to achieve these goals, coordinating with researchers and their stakeholders.
What does the program hope to achieve?
To research and develop new approaches to agricultural production systems that reduce the negative impacts on surface water;
To promote systems that retain and re-use run-off and nutrients within a group of farms, to enhance the management and use of surface water, increasing agricultural productivity and minimizing the downstream impacts of flooding and water contamination.