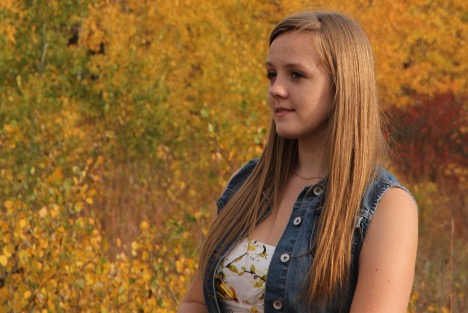 Chasing Opportunities
Kendall Roy found the community she was looking for at UM
October 21, 2021 —
When Kendall Roy, one of the many new graduates attending this year's Fall Convocation, first decided to pursue a Bachelor of Science in Microbiology, she knew she wanted to attend a university that offered more than just state-of-the-art laboratories and the latest technology. She wanted a school with a community that she could be a part of and one that would provide her with practical experience for her career.
"I was inspired to attend the University of Manitoba because I had spoken with friends who had graduated from science programs at UM and spoke highly of their professors and lab courses," says Roy. "I had also spoken to a friend who knew that establishing a career in science can be difficult without relevant experience and recommended the Science Co-op Program, as it offers opportunities to establish a network and gain experience while going to school."
Once enrolled, Roy joined the Science Co-op Program and found the community she was looking for.
"Once I joined the Science Co-op Program, I was able to gain work experience in science related regulation, but more importantly I met passionate mentors and other students who were just as interested in using their scientific knowledge to help others," says Roy. "These opportunities to be a part of a community and offer collective support to other science students made the University of Manitoba feel like home."
Now that Roy has officially completed her coursework for her degree, she feels she is well-prepared for post-graduate life and is excited for her new career in science, the field that she loves.
"When I first started university, I was reserved and uncertain in my career goals after my degree, but the Science Co-op Program has helped me develop my passion for regulatory compliance work, provided me with a supportive community, and allowed me to encourage other science students on their own paths," Roy says reflectively. "I would say that the Science Co-op Program was crucial in my university experience and for this reason I recommend it to anyone who has an interest in pursuing science."
Roy already has a position at Health Canada working within the Health Product Compliance Directorate, which she is excited to continue.
"I hope that I will be able to establish a career in promoting, verifying, and enforcing regulatory compliance while also continuing to learn and develop my understanding of microbiology and chemistry," says Roy excitedly. "I am looking forward to chasing opportunities in which I can make science more accessible and offer guidance to those who want to learn more."