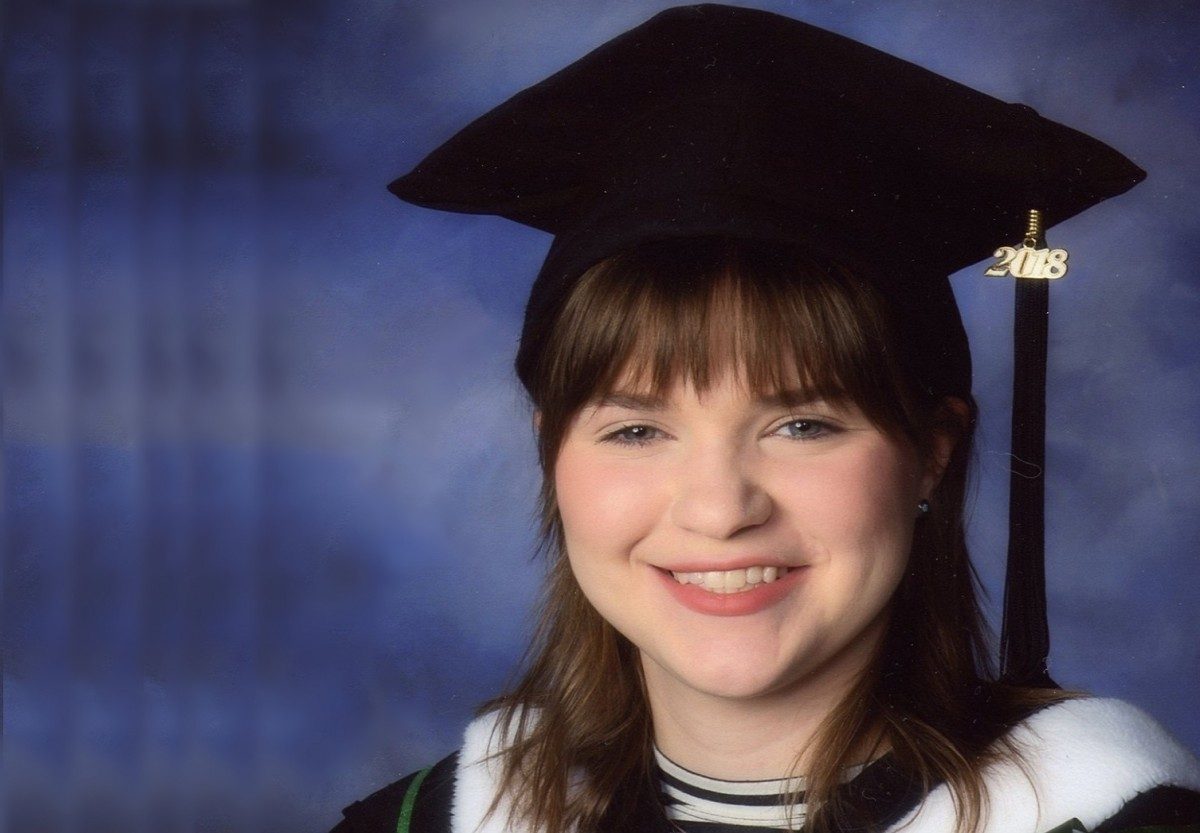 Celebrating the class of 2018
Meet Emma Mayer, graduating with a Bachelor of Fine Arts (Honours) degree
June 6, 2018 —
In celebration of the University of Manitoba's Spring Convocation 2018, UM Today is featuring some of the outstanding students we are celebrating this week.
Passionate and inspired by the many essences of the Winnipeg art community, Emma Mayer is graduating with a Bachelor of Fine Arts (Honours) degree— demonstrating her artistic capacity that she continues to explore today.
What was your inspiration?
My inspiration for pursuing this degree was definitely my passion for art. For such a small city, Winnipeg has a very rich art community and growing up here, I was always exposed to art and artists in some capacity. Art has always been a part of my life so after graduating from high school, applying to art school seemed like the natural next step.
What was your greatest obstacle in your post-secondary journey?
I think that the most difficult part of being in university, and especially in being in an art school, is finding your own voice. As a student artist, you are very impressionable and because you want to please your professors and get good marks, it can be really easy to take too much influence from your instructors. I found it challenging to find a way to take direction and advice from professors while still maintaining my own artistic integrity. Ultimately, I think that the experience of having to take into account the differences of opinion and taste of my many professors and peers was extremely valuable. In art, it is impossible to please all of your viewers, so gaining the ability to process and reflect on a wide range of criticism is crucial. Learning what criticism to listen to and what to disregard was probably the most difficult and most valuable part of my post-secondary experience.
What is the most interesting thing that happened to you here?
The most interesting part of my university experience was definitely getting the opportunity to interact with working artists. The great part about art school is that almost all of your professors are themselves artists with their own professional practices. It was really inspiring to see the diverse approaches that different artists take to art making. Meeting the various visiting artists who came through the school to give lectures and facilitate workshops also helped give a broader perspective on the possibilities of art.
What's next?
Now that I have finished my degree, I plan to stay in Winnipeg and continue to make art. My main focus is to really push myself to build off of the body of work I created during my final year and to create a strong portfolio for applying to grad schools.
Don't forget to check our student accounts on Instagram and Facebook to learn more about some of the students graduating this week. You can also join the 'Convocation conversation' on social media by following #umanitoba2018.