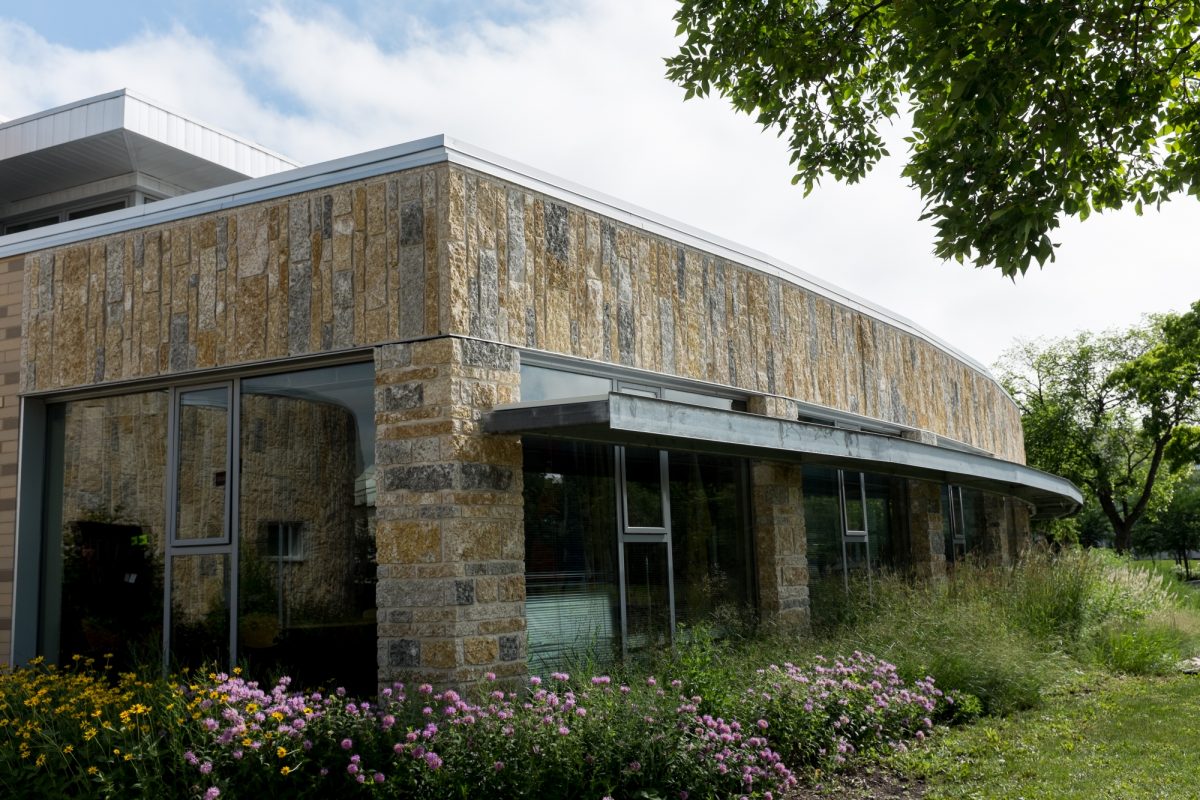 Celebrating Indigenous brilliance for National Indigenous Peoples Month
Media recommendations from Indigenous community members and allies at UM
June 17, 2020 —
To celebrate National Indigenous Peoples Day, Indigenous staff and faculty, as well as allies contributed to a list of recommendations of Indigenous content to read, art to follow, podcasts and music to listen to, and movies to watch. Each personal recommendation celebrates the vast knowledges, talents, humour, artistry, creativity and innovation within the Indigenous community. We encourage readers to explore the following recommendations and incorporate Indigenous brilliance into your everyday lives!
In no particular order, here are the recommendations from the UM community:
Leah Fontaine, Indigenous initiatives educator with The Centre for the Advancement of Teaching and Learning, recommends the work of recent School of Art graduate Annie Beach [BFA/20]. "She has the tenacity and the go-get-em attitude with a community-minded spirit. A young activist who is gifted and fabulous, Annie took her academic lifestyle seriously." Read more about Annie's background in a feature on the Manitoba Association for Rights and Liberties website.
Marla Robson, Indigenous projects coordinator with the Clayton H. Riddell Faculty of Environment, Earth, and Resources, recommends Crystal Byer of Byer Beads. Crystal is a "kind and gifted Cree beadwork artist who Manitoba Education featured on its 2017 Aboriginal Peoples Day poster."
Jesse Singer, a student support case worker and ally to the Indigenous community, says he is happy to recommend Adrian Alphonso and his work with Clear Paths. Clear Paths offers cycling advocacy and programming that helps engage youth in nature, exercise and self-confidence while implementing traditional and cultural teachings. "Adrian is an awesome entrepreneur, athlete and role model doing great work for our young people, Indigenous and non-Indigenous alike, while connecting them to nature and exercise."
Nicole Stonyk, an Indigenous student recruiter, recommends looking into the work of Richard Van Camp on his website. With children's books and young adult stories, Richard is "a down-to-earth Tlicho Dene who is an incredible storyteller with a wicked sense of humour."
Niigaan Sinclair, an associate professor in the department of Native studies, recommends the work of Tara Williamson. "Tara is not only a singer for the revolution, but a poet for the masses," he says.
Valerie Williams, equity, diversity & inclusion coordinator and an ally of the Indigenous community, says she always thought she was a one-type musical girl. That is until she came across A Tribe Called Red. "When I heard those drums? Indigenous music touches my spirit the same way soul music does." Valerie recommends the song Look at This (Remix), found on YouTube.
Ruth Shead, coordinator of Indigenous Achievement, recommends the film The Grizzlies. "As someone who has never been to the North, this film offers a glimpse of what life is like through the lens of Inuit youth." She says the film, based on a true story, can be difficult to watch at times, but finds it both inspiring to witness the resiliency of the youth and profound to learn from the Elders. Find more info about the film on The Grizzlies' website.
Myléne Gamache, an instructor in Native studies and women's and gender studies, recommends 'masinahikan iskwêwak – Book Women Podcast' because of the wonderfully relaxed and informed voices of prairie Michif librarians and scholars Tanya Ball, Sheila LaRoque and Kayla Larson. "They do a great job of addressing a number of salient issues concerning storytelling and the publishing industry including interviews with Chelsea Vowel, Molly Swain, Marilyn Dumont and Chris Andersen, among others."
Librarian Lyle Ford recommends Métis author Jesse Thistle's latest book. "His autobiographical book, From the Ashes: My Story of Being Métis, Homeless, and Finding My Way, is a shattering, moving tale of his struggles to regain his sense of self-worth and an inspiring account of his recovery.". The book is available on the Simon and Schuster website.
Maya Simpson, a student advisor at the Inner City Social Work Program and ally of the Indigenous community, recommends following Megan Tipler (@tiplerteaches) on Instagram. Megan is a Métis teacher and amateur artist. "She has created some beautiful and vibrant hand drawn portraits of Indigenous leaders, such as Dr. James Makokis, Christi Belcourt and Tasha Spillet-Sumner, to name a few," Maya says. "When she posts her portraits, they are always accompanied with great information about the art subject and their trail-breaking work."
Please join the Indigenous Student Centre on Facebook on June 22 at 1 p.m. for a National Indigenous Peoples Day virtual celebration!