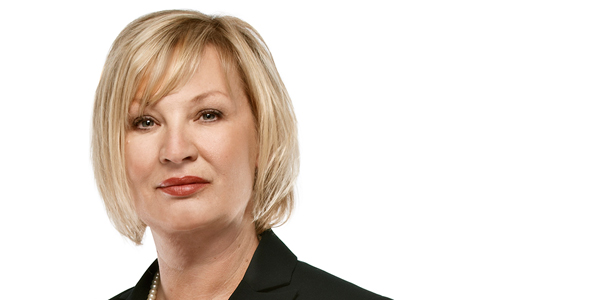 Career Mentor – Valerie Wowryk
25 successful years, 25 career mentors
October 13, 2015 —
Valerie Wowryk, CFA is one of 700+ Career Mentor volunteers who devote time to meeting University of Manitoba students. Each year, career mentors share their knowledge and advice to guide the career plans and contribute to the success of students. In celebration of 25 successful years, 25 career mentors have agreed to share their career stories and advice…
---
Briefly, tell us about your job. What do you find most rewarding? What are your greatest challenges within this profession?
I am a portfolio manager bringing over 30 years of experience in providing customized portfolio management to a select yet diverse client base including; affluent private clients, pension and institutional portfolios, estates and trusts and non-profit organizations.
The significant degree of financial uncertainty and political tensions around the globe are probably the greatest challenges in the portfolio management industry. The most rewarding part is successfully navigating through those challenges.
While you were completing your degree, what experiences and activities helped bring you to your career decision or helped you succeed in your occupation?
I honestly did not have a clear idea of the direction I wanted to take. I tried to keep many options open.
Describe your career planning journey. Please include any highlights, bumps or roadblocks.
I took advantage of every opportunity that I was offered along my career path. I recognized the value in obtaining a CFA, the most prominent designation in my industry. Equally as important, I was very lucky to always be surrounded by great mentors. Never underestimate or be ungrateful for the role luck plays in your career path.
What inspired you to be a career mentor?
I initially started with the mentor program to educate students about the Chartered Financial Analysts (CFA) Program but that quickly morphed into these wonderfully rich discussions involving not only career advice but also personal and social aspects.
What advice do you have for students who are interested in following in your footsteps?
Definitely enroll in the CFA program. People in this business know and appreciate the dedication and required knowledge it takes to achieve the charter.
What career advice do you have for university students?
When you bring your passion for life to your job, your career miraculously evolves.
---
Stay tuned for more career mentor profiles! From September 25 to November 2 the Career Mentor Program will be profiling 25 dedicated and wonderful mentors from across several sectors. To view more career mentor profiles and learn about the anniversary event on November 2, 2015, please visit the CMP 25th Anniversary website.