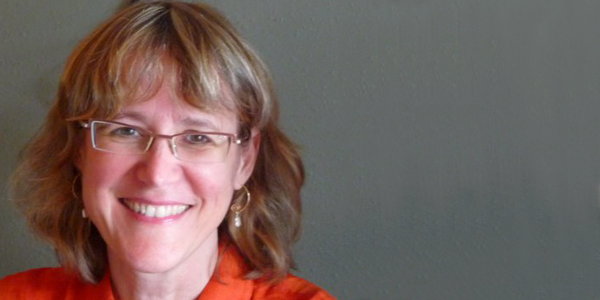 Career Mentor – Shelley Sweeney
25 successful years, 25 career mentors
October 16, 2015 —
Shelley Sweeney is one of 700+ Career Mentor volunteers who devote time to meeting and supporting University of Manitoba students. Each year, career mentors share their knowledge and advice to guide the career plans and contribute to the success of students. In celebration of 25 successful years, 25 career mentors have agreed to share their career stories and advice…
---
Briefly, tell us about your job. What do you find most rewarding? What are your greatest challenges within this profession?
I am the head of the University of Manitoba's archives & special collections, part of the university libraries. I run the archives which is responsible for acquiring, preserving and providing access to the historic records of the university that are considered to be permanently valuable. The archives also collects the permanently valuable records of private citizens and organizations in Manitoba or related to Manitoba.
I find it most rewarding to interact with researchers, helping them find what they need, and donors, ensuring that their archives, often their most valuable possessions, are made available to future generations.
My greatest challenge is dealing with the volume of both analog and digital/electronic records that we must collect in order to ensure Manitoba's history is preserved. The largest amount of paper records, produced by people and organizations in the latter half of the 20th century, are really just beginning to make their way to archives as people die and organizations close. At the same time, individuals and organizations are starting to donate huge quantities of electronic records. Although we can't collect it all, it's a huge responsibility for us to decide what will use up our precious resources. Once we make that decision, it can never be undone and future generations will praise or curse us accordingly! This responsibility is both exciting and challenging.
While you were completing your degree, what experiences and activities helped bring you to your career decision or helped you succeed in your occupation?
I was fortunate in having a professor ask me what I wanted to do when I finished my bachelor's degree in Latin. I must have revealed an interest in history in general, and my interest in organizing information. He suggested that I might want to become a rare book librarian. When I went to speak with the rare book librarian, she was away and staff directed me to the archivist. When we spoke, I knew that was what I was meant to do with my life, and I've absolutely never regretted one moment.
Describe your career planning journey. Please include any highlights, bumps or roadblocks.
When I applied for the archival studies program at UBC, about 250 students had also applied and it was suggested that I probably need not fill out the application. I totally ignored that advice of course! After being interviewed, I don't believe I was selected in the first round of students either, but I think someone dropped out and I was able to become one of the first 10 students in North America to participate in a dedicated two year master's degree in archival science.
The changes in archival science have been immense and very rapid. When I started, we were using typewriters, and procedures were very, very basic. Now incoming archivists have to learn about access and privacy legislation, legal concepts of privacy and copyright, digitization, the use of social media for promotion, fundraising, and a whole heck of a lot more! Becoming an archivist is really a vocation, so much more than just having a job. It's important to find something that you are passionate about and that you want to do more than 9 to 5 and stick with it. Although these days people are more likely to have a number of careers over their working lifetime.
What inspired you to be a career mentor?
I am totally passionate about being an archivist, and I love to talk about my job. Being a career mentor is an important part of my job at a university. I want to talk to students about what they are interested in doing with their lives and letting them know what I do so that they have a better chance at deciding the right career path for them. Before they enter the archival studies program they might have a completely wrong idea about what an archivist does which would mislead them into thinking it's right for them. Or they might have a wrong idea that is making them hesitate, when actually seeing and hearing what an archivist does will convince them to go into the program. Or they might have a good understanding and speaking with an archivist will reinforce their conviction that they are doing the right thing.
What advice do you have for students who are interested in following in your footsteps?
Come talk to me or my colleague, visit the archives and see what we do. Search the Internet for various types of archives and investigate what they offer. Do well at your studies, as archival science is very demanding.
What career advice do you have for university students?
Enjoy your time at university, but don't neglect your studies. Your marks are more important than you realize both for getting into programs that you decide you want, and in appealing to your future employers. That being said, if you work hard at your studies and still only achieve average marks, you can bolster those marks by volunteering, doing extra studies, getting involved in student organizations and getting involved in your future profession.
---
Stay tuned for more career mentor profiles! From September 25 to November 2 the Career Mentor Program will be profiling 25 dedicated and wonderful mentors from across several sectors. To view more career mentor profiles and learn about the anniversary event on November 2, 2015, please visit the CMP 25th Anniversary website.