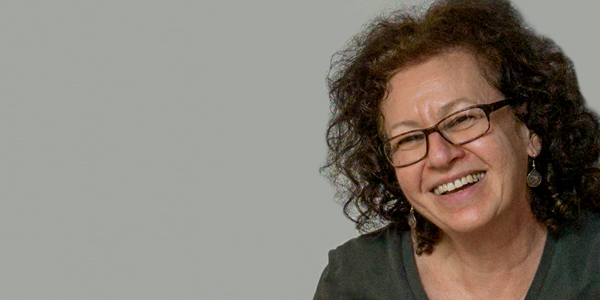 Career Mentor – Orit Reuter
25 successful years, 25 career mentors
October 21, 2015 —
Orit Reuter is one of 700+ Career Mentor volunteers who devote time to meeting and supporting University of Manitoba students. Each year, career mentors share their knowledge and advice to guide the career plans and contribute to the success of students. In celebration of 25 successful years, 25 career mentors have agreed to share their career stories and advice…
---
Briefly, tell us about your job. What do you find most rewarding? What are your greatest challenges within this profession?
I am a medical social worker in oncology. I work at Health Sciences Centre, which is an acute care hospital. I also work at CancerCare Manitoba, which is an out-patient clinic. I am a member of the health care team and provide psychosocial intervention to patients and families who are seen in these facilities.
My work is extremely rewarding. I am able to assist patients and families in navigating our very complex health care system. I am also able to follow patients throughout their illness trajectory whether they are in hospital or in the community. I assist families in coping when they are abruptly faced with life limiting diseases.
My greatest challenges are associated with the limited resources available to support patients and families.
While you were completing your degree, what experiences and activities helped bring you to your career decision or helped you succeed in your occupation?
I believe that taking advantage of the practicum experiences assisted in solidifying for me what I want to further explore in social work. I chose volunteer opportunities that complemented my practicum experience. This helped in broadening my perspective.
I have been very fortunate to have been supported by supervisors who encouraged and promoted on-going professional development. I learned earlier in my career that there are many learning opportunities in the health care setting and I took advantage of these every chance I had. This not only helped in my learning about being a stronger clinician but it also served to enhance my understanding of how the system works, and about the contributions of all members of the health care team.
Describe your career planning journey. Please include any highlights, bumps or roadblocks.
When I first started my career I did not have a plan. I knew that I wanted to work with women and I landed a job in gynecology and gyne-oncology. I took every opportunity to attend every round, presentation, conference and seminar that was related to my specific service areas. I was able to hone and develop my clinical and personal skills as a result. I believe that this training ground was necessary for me to realize that I wanted to work with oncology patients exclusively. When opportunities arose in Brain Tumour Clinic at CancerCare and in the Bone Marrow Transplant Program at CancerCare Manitoba and Health Sciences Centre, I was able to move into those service areas.
What inspired you to be a career mentor?
My interest in being a career mentor rose from my own experience of not having mentorship. I learned throughout my career of how important it is to have a mentor to learn from as I had to work hard at finding individuals whose practice I respected and who were interested in sharing their knowledge. I have always felt very strongly that my contribution in the health care setting and on the various health care teams was critical for ensuring that patient and family focused care was and is a priority. I have always been eager to share that with anyone who will listen. The Career Mentor program was an ideal opportunity to share my knowledge and experience with individuals who are considering a career in the field of social work.
What advice do you have for students who are interested in following in your footsteps?
Go for your dream! Find mentors; different people will provide you with different perspectives. Try to remain open to alternative arguments, while having confidence in your own perspective. Share what you know with others, they will appreciate this.
What career advice do you have for university students?
Interview different professionals so you can have the most informed base for your own decision making. Knowledge is power. The Career Mentor Program is an excellent source for acquiring knowledge.
---
Stay tuned for more career mentor profiles! From September 25 to November 2 the Career Mentor Program will be profiling 25 dedicated and wonderful mentors from across several sectors. To view more career mentor profiles and learn about the anniversary event on November 2, 2015, please visit the CMP 25th Anniversary website.