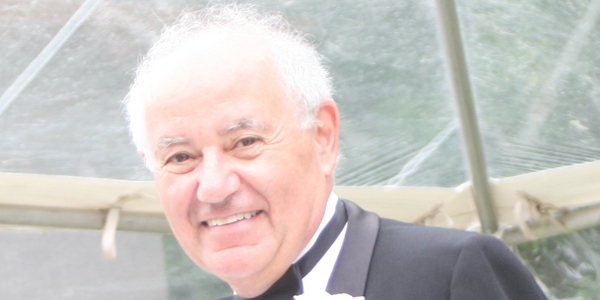 Career Mentor – Neil Duboff
25 successful years, 25 career mentors
October 7, 2015 —
Neil Duboff  [BA(Hons)/79, LLB/84] is one of 700+ Career Mentor volunteers who devote time to meeting University of Manitoba students. Each year, career mentors share their knowledge and advice to guide the career plans and contribute to the success of students. In celebration of 25 successful years, 25 career mentors have agreed to share their career stories and advice…
---
Briefly, tell us about your job.  What do you find most rewarding? What are your greatest challenges within this profession?
In my legal practice, as a commercial lawyer, I have the opportunity to work with very high quality professionals and entrepreneurs from across the country. I am engaged to creatively develop solutions to their challenges. While my career carries significant demands on my time, I have considerable freedom on when and where I work.
While you were completing your degree, what experiences and activities helped bring you to your career decision or helped you succeed in your occupation?
Prior to entering law school, I achieved an honours degree in economics from the U of M. I anticipated working in the economics field as a career. Life led me down a path of working for a Canadian chartered bank. Working as a bank manager taught me about business, the relationship of entrepreneurs with their bank and the importance of customer service. While I was in the bank I worked on an accounting designation. When I started to practice law these early experiences served me well as a commercial lawyer.
Describe your career planning journey. Please include any highlights, bumps or roadblocks.
While I very much enjoyed working as a bank manager, I knew that freedom in my life and the opportunity to think and be creative were centrally important. I perceived that a career in law could meet my goals. While there were some challenges along the way, the people in my life (family, friends, my partners in law) kept me focused and strong. I have a deep conviction that we as Canadians have the most privileged lives on the planet. I remind myself of this frequently – this thought keeps me strong.
What inspired you to be a career mentor?
A career mentor is a resource to students seeking guidance where they are going with their education and in their desired careers. Where someone seeks help and I can offer some insight – some guidance, I believe it is my duty, my obligations and indeed my pleasure to help.
What advice do you have for students who are interested in following in your footsteps?
Work hard and believe in yourself. With hard work – there are no barriers that can't be overcome. In Canada with focus, hard work and integrity – I believe every Canadian (with no exceptions) can succeed. While the road for some will be harder then others, ultimately everyone can find success.
What career advice do you have for university students?
While it is usual for bumps and roadblocks to face people on their career path – how one responds to these challenges is what matters. In my view, when there is a bump in the road, understand the cause – is there a lesson to learn and avoid repeating an error – if there are decisions to make, assess and understand the risks and rewards. Cautiously go down the road less travelled but Go.
---
Stay tuned for more career mentor profiles! From September 25 to November 2 the Career Mentor Program will be profiling 25 dedicated and wonderful mentors from across several sectors. To view more career mentor profiles and learn about the anniversary event on November 2, 2015, please visit the CMP 25th Anniversary website.