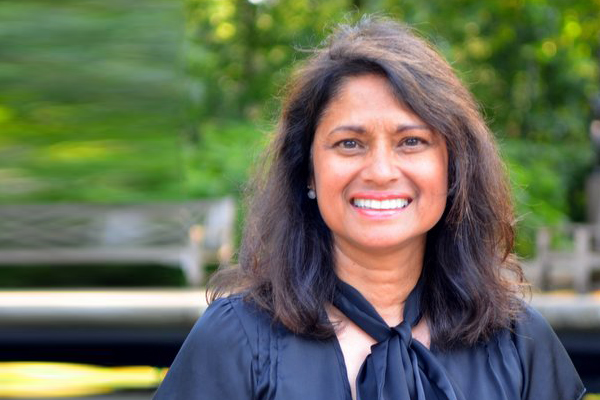 Career Mentor – Maureen Penko
25 successful years, 25 career mentors
October 26, 2015 —
Maureen Penko [BA/75] is one of 700+ Career Mentor volunteers who devote time to meeting University of Manitoba students. Each year, career mentors share their knowledge and advice to guide the career plans and contribute to the success of students. In celebration of 25 successful years, 25 career mentors have agreed to share their career stories and advice…
---
Briefly, tell us about your job. What do you find most rewarding? What are your greatest challenges within this profession?
As a speech-language pathologist, my job involves assessment and treatment of children with speech and language difficulties. Knowing that I can help children develop their speech and assist them to express themselves and have a successful future is very rewarding. There are so many more children and adults that need the service than there are professionals and positions available.
While you were completing your degree, what experiences and activities helped bring you to your career decision or helped you succeed in your occupation?
During my time at University of Manitoba in psychology, I came to know that there was a field where children could be helped to learn to speak and be successful. During my degree at the Minot State University (there is no graduate program at the U of M), I was able to take part in specialized medical clinics and in the university clinic which gave me the exposure to working with a variety of people whose speech was affected. Through the specialty of our field, I saw the progress individuals made and the impact for them when they were understood was rewarding. Having clinical practicums at different work sites before graduation provided a phenomenal base to my career as a speech-language pathologist.
Describe your career planning journey. Please include any highlights, bumps or roadblocks.
I have been in the field for 36 years. I initially received a government grant to assist with some of my education as there was no program in Manitoba. I worked in the rural communities of Manitoba where I learned a lot about services in the school to multicultural populations. The vast area I was assigned to required many hours of travel, and this provided a roadblock to reach all of the children that required services. Moving into a medical experience at the Health Sciences Centre broadened my scope of practice in working with children with special medical needs who had communication difficulties. My decision to work with children in schools in the Pembina Trails School Division has allowed me to follow children in the learning environment and to work with educators in enabling the students to be successful learners and communicators. I am currently also in private practice and the variety of settings has provided me with another opportunity to see children succeed. The work makes for a very exciting future in this field. "Communication is essential to our well-being and future."
What inspired you to be a career mentor?
I was so fortunate to have excellent clinical mentors as I began my career which I have loved, so I felt that if there was a way to inspire other students to enter a rewarding and challenging field I would. The students that I have met are well prepared with specific questions which lend to their understanding of the scope of the field. Many students ask if they can come and observe or volunteer if they are very interested in pursuing the field.
What advice do you have for students who are interested in following in your footsteps?
I suggest that the first place to begin is finding out what exactly is involved in the course work in preparation for the field . Take the opportunity to talk to professionals who work in the field. Observation of professionals in the field in a variety of settings will give you a sense of what is involved in the job and the different types of people they work with. This is an important step in deciding if the field is for you. Find out from the person you observe where they trained and why?
What career advice do you have for university students?
Apply to as many universities as you can. The entrance requirements are stringent so contact the universities directly to inquire about these requirements in order to keep your acceptance options open. Contact the National Speech-Language Pathology and Audiology Association (SAC) to inquire about Canadian programs. Also contact the College in Manitoba to inquire about requirements for practice (CASLPM) in the province upon graduation and entering the workforce. Each province is regulated and has requirements for practice.
Further information is available on maureenpenko.com
---
Stay tuned for more career mentor profiles! From September 25 to November 2 the Career Mentor Program will be profiling 25 dedicated and wonderful mentors from across several sectors. To view more career mentor profiles and learn about the anniversary event on November 2, 2015, please visit the CMP 25th Anniversary website.