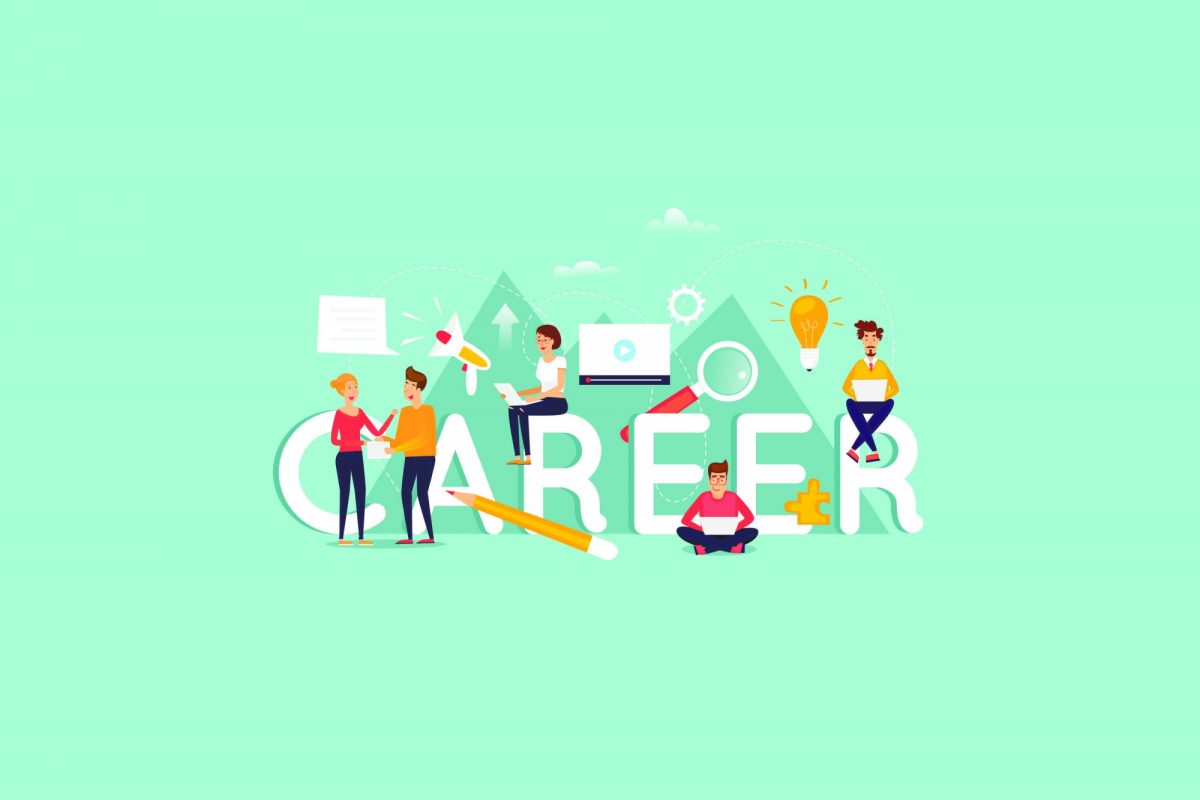 Career and Workforce Development Month
Moving your career forward! November 2 - 30, 2020
October 22, 2020 —
Whether you have a clear idea for your career direction or you're still trying to figure things out, Career and Workforce Development Month events are a great way to make connections to keep you moving forward. Take advantage of the over 22 events happening on campus to explore an occupational idea, meet with an industry partner, find work or learn about an academic program. With a little planning you can give your career journey a boost and pave the way to multiple opportunities.
Career Month can connect you with people who can help you design your path forward. From the Arts Career Round Table to the Career Café, Career and Workforce Development Month is your opportunity to explore career pathways, and make connections to help you gain experience that will build your marketable skills. Visit the Career Month webpage to see what is happening each week in November.
Take advantage of more than one event to start planning your career journey and connect to employment opportunities!
Join us for the Career Month Kick Off, Nov. 2 on Instagram and learn about the full suite of activities happening during the month.
Attend the Arts Career Round Table on Nov. 25 to hear about the career journeys of Arts alumni, and gain valuable insight and guidance.
Check-out the Volunteer Fair supported by Volunteer Manitoba on Nov. 25 to find opportunities to develop skills and explore interests. Register by 1 PM November 19 in order to attend!
Go to one or more of the career workshops offered: Luck Isn't Everything: Creating Your Own Career Opportunities (Nov 5), Discover Mentoring (Nov 4 & 19), World Trade Centre – Entrepreneurship (Nov 18) and Marketing Your Foreign Credentials (Nov 23), to name a few.
Meet with industry experts on Nov. 30 at the Career Café to chat one-on-one. Get their professional opinion on resumé, cover letter, CV, online presence, what they're looking for in an interview, and get advice about the types of experiences they value.
Look for work or increase you understanding of hiring requirements check out "Winnipeg Calling" Hiring Mission – Career Services has partnered with YES! Winnipeg to promote hiring of UM students to local employers. Use our Resume Learning Centre team for support.
Remember your career starts before your graduation. Learn how to actively plan, keep your eyes open for opportunities and create opportunity for yourself during your degree. Career Services is here to assist YOU on your career journey. When you have a direction and enlist the support of others, you will feel more hopeful and will have increased success meeting your goals.
To learn more about all the Career Month events check out the Career Month calendar and register on careerCONNECT your one stop to access information on all Career Services' events.