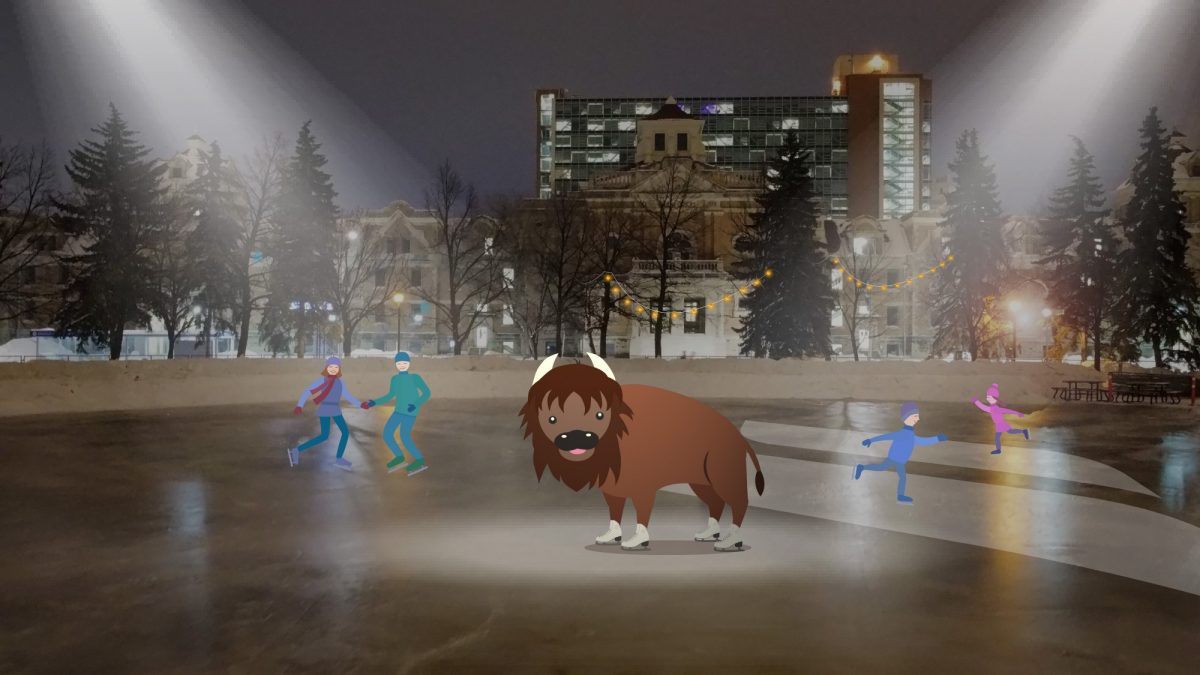 Be Like Billy and Lace up your Skates!
January 24, 2023 —
Gather your friends and lace up your skates for fun times on the brand-new skating rink, opening today on the Quad. Thanks to a collaboration of Student Affairs and UMSU, the rink will be up and running until it gets warm, so take advantage while the weather is crisp.
The rink is open day and night, so pack you skates and take a well earned break anytime throughout the day. During the week of February 6-10 plan on spending some time outside enjoying all that winter has to offer during UM Winter Active. On February 9, attend Winter-palooza at the rink for skating, UMFM music and hot chocolate.
Outdoor Skating Rink Health and Safety Guidelines
Skate at your own risk
Please be courteous of others and mindful of space around you to avoid collisions
Stay home if you're feeling sick
Hockey is not permitted on the ice
The use of helmets if encouraged